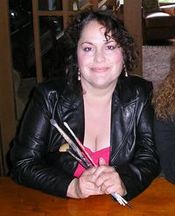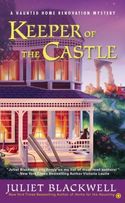 About halfway down the coast of California stands a grand estate on a hill overlooking the Pacific Ocean. Called San Simeon, or Hearst's Castle, it is, indeed, much more than house. It was commissioned by William Randolph Hearst, the newspaper heir, and built by the amazing Berkeley-based architect, Julia Morgan – a bespectacled woman who, at 4'11", ran her own construction crew at a time when women were told to stay home, mind the children, and leave public life to the menfolk.
As a native Californian, I toured Hearst Castle as a child. The estate is a Gothic/Italianate/Spanish revival wonder, a mix of styles and resources and artwork. With Hearst's almost unlimited checkbook, Morgan took trips to a war-torn Europe and bought entire rooms – paneling, ceiling medallions, corbels, built-ins – and whole stone staircases. She purchased ancient Roman birdbaths and medieval tapestries. She imported mural panels and dismantled small stone houses to be rebuilt in the garden as guest accommodations.
Also, Julia Morgan designed two swimming pools: one a Grecian wonder featuring massive columns, and the other a subterranean fantasy of cobalt blue and brilliant gold. It took me years to get over that sparkling grotto – in fact, I never quite outgrew it!
So when I sat down to write the fifth entry in my Haunted Home Renovation series, I couldn't stop thinking about the audacity of importing entire ancient European buildings to the U.S. Who does something like that? Since my main character, Mel Turner, runs a construction company specializing in historic buildings –and she happens to see ghosts on many of her jobsites – I wondered: what if she were hired to reconstruct a medieval monastery? And what if those ancient stones harbored a ghost, or even two?
Of course, rebuilding a monastery requires space, so I took Mel out of crowded San Francisco and into Marin County, on the other side of the Golden Gate Bridge. This county is full of rolling pastures, sloping hillsides, and redwood forests; Mount Tamalpais and wetlands. It is also home to wealthy iconoclasts such as George Lucas.
While doing research for the book, I simply had to go back and visit Hearst Castle (and hang out by the underground pool) because, as an author, I'm willing to do the really hard work ☺. I also learned out about a Hearst-imported monastery that was rebuilt in Florida, and claims to be the oldest building in the United States!
In KEEPER OF THE CASTLE, Mel finds herself the guest of a mysterious, extremely wealthy motivational speaker who has imported an entire Scottish monastery and plans to use the space as a retreat center. All she needs to do is rebuild it…unfortunately, it keeps falling down and then someone is found dead on site.
But it's a great opportunity…and as Mel would say: What could possibly go wrong?
About the Author
Juliet Blackwell is the New York Times bestselling author of the Witchcraft Mystery series, featuring a powerful witch with a vintage clothes store in San Francisco's Haight-Ashbury.  She also writes the Haunted Home Renovation Mystery series, about a failed anthropologist who reluctantly takes over her father's high-end construction company…and finds ghosts behind the walls.  As Hailey Lind, Blackwell wrote the Agatha-nominated Art Lover's Mystery series, in which an ex-art forger attempts to go straight as a faux finisher. She is currently working on a novel about a woman who takes over her uncle's locksmith shop in Paris, entitled The Paris Key. A former anthropologist and social worker, Juliet has worked in Mexico, Spain, Cuba, Italy, the Philippines, and France.
Visit her on her website, join her on Facebook (JulietBlackwellAuthor) and on Twitter @JulietBlackwell.