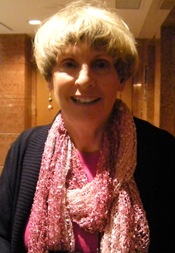 Question: What is the hardest part of learning to ride a bike?
Answer: The pavement.
Evie Bloomfield here, all the way from Chicago to the happy land of Mackinac Island, the setting for GEARED FOR THE GRAVE. There are no cars, no motor anything on the island. Fact is, if you want to get somewhere it's by horse or foot or bike.
See that Chicago reference above? I'm a city girl and that means I have zip history with horses and with bikes. I got the foot part down from running after trains and buses but even an eight mile island it a lot to take in on foot.
I could jump on a horse-taxi here on the island of course but that's expensive so that brings us to the bike mode of transportation. And there's another reason I should learn to ride a bike…I work at a bike shop. Rudy's Rides.
So how do you learn to ride a bike? I asked Rudy the guy who owns the shop and this is his advice.
(warning: Rudy is a little crusty around the edges so if you are easily offended you might want to stop here.)
Rudy said learning to ride a bike is a lot like sex:
It's best to wear protective gear when going into unfamiliar territory.

It's easier to learn with the help of someone who has a lot of experience.

It's usually hard to control your speed the first few times you try.

You don't need any special clothing, but you can get some if you are really into it.

If you're with someone who is having trouble keeping up, it's usually best to slow down and wait for them.

Most people think it looks easy until they try it for the first time.

Once you learn, you never forget how.

If you fall off, get right back on.
Not sure if Rudy has all the answers but these seem pretty sound…maybe?
So the question is… Do you know how to? Ride a bike, of course.
Catch you later especially if I'm on my bike.
Evie Bloomfield
Comment below to enter to win one of three GEARED FOR THE GRAVE totes.