Welcome to Fresh Fiction! Can you please tell us about your new book, HOW RORY THORNE DESTROYED THE MULTIVERSE?
RORY is about a princess who has been blessed (and cursed) by fairies and expects to inherit the throne. Then her father is assassinated, her mother marries the Regent of a rival kingdom to keep the political peace, and Rory finds herself betrothed to that kingdom's prince. (Except the kingdoms are huge interplanetary collections). When Rory gets there, however, she finds out the prince is missing. She decides to find him, rescue him, and restore him to his rightful place. And then, well. Things don't go to plan.
Rory Thorne is a smart and determined young woman who thought she was going to inherit the throne, but her mother gives birth to a son and she suddenly becomes a political pawn. What character trait do you love the most about Rory?
She's fearless.
Rory is the firstborn daughter in ten generations, and her birth is marked by esteemed pomp and circumstance, including receiving fairy blessings. She receives a curse from one of the fairies, to "know truth when you hear it, no matter how well concealed." If you could bestow a fairy blessing, what would it be and why? Or would it be a curse? 😉
Hah. I'd probably bestow something practical like good health and long life.
I loved that this book combined both sci-fi and fantasy elements! What inspired the multiverse setting?
I was thinking about mathematical mystics (some half-remembered stories about Pythagoras, maybe from Ovid? I don't even know) and how math is a language for science but also language in its own right and then, bang, well what if all that alternate science, all those failed paradigms, had worked? Alchemy. Phlogiston theory. All run on a system of math-magic. Also, truth: something like Rory's world has been percolating ever since I was very small and saw Star Wars (A New Hope, but then it was just Star Wars). I always thought magic and tech just went together. Or should.
HOW RORY THORNE DESTROYED THE MULTIVERSE has been called "Princess Leia meets The Princess Bride." What are some of your favorite fairy tales and sci-fi/fantasy novels and/or movies?
Star Wars and Empire Strikes Back. Farscape the television series. Star Trek as a franchise (with a few omissions). The Dark Crystal.
The Princess Bride and The Last Unicorn make the list both as a novel and a movie.
Books? So many books. Last Light of the Sun. American Gods. Cyteen. The Land Fit for Heroes trilogy. Broken Earth trilogy. Murderbot Diaries. Neuromancer.
OK, and shout-out to video games here: Dragon Age and Mass Effect, because they are all about the world-build and the story and I love them, the end.
We love asking authors what they are reading! What have you read recently that you loved?
Michael Mammay's Spaceside. Chuck Wendig's Wanderers. Mary Robinette Kowal's The Fated Sky. "The Tale of the Three Beautiful Raptor Sisters and the Prince Who Was Made of Meat" by Brooke Bolander. "A Witch's Guide to Escape: A Practical Compendium of Portal Fantasies" by Alix E. Harrow. I just started T. Frohock's Los Nefilim and I'm starting to fall in love with it too.
What can readers expect from you next?
Immediately next, the sequel to How Rory Thorne Destroyed the Multiverse. After that, another book set in the same world-build, but ahead on the timeline and with totally different characters.
Rapid Fire Random Questions
Favorite animal: Cats of all varieties, and wolves. (really: all animals are awesome.)
Coffee or tea: Depends on the time of day
Favorite book to re-read: This time of year. . . Guy Gavriel Kay's Last Light of the Sun. In general, CJ Cherryh's Cyteen.
Beach or mountains: MOUNTAINS. Ahem, mountains.
When you were younger, what did you want to be when you grew up?: A veterinarian
Dream vacation: Iceland in autumn
Aside from reading and writing, what are your hobbies?: Knitting, spinning, cooking, yoga
Five people you'd invite to your book club (dead, alive, fictional, etc.!): Schmendrick the Magician. Murderbot. Tira Palmquist. John Scalzi. Princess-freaking-Leia.
Favorite movie: Just one? Um. Mad Max: Fury Road. Or The Last Unicorn. Because they're so much alike.
You have a totally free afternoon – no deadlines, no obligations, no Twitter notifications! What do you do?: Play D&D!
The Thorne Chronicles #1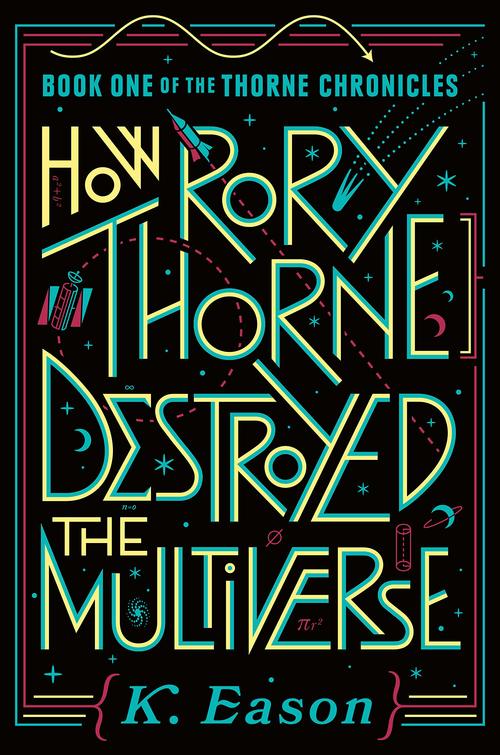 First in a duology that reimagines fairy tale tropes within a space opera–The Princess Bride meets Princess Leia.
Rory Thorne is a princess with thirteen fairy blessings, the most important of which is to see through flattery and platitudes. As the eldest daughter, she always imagined she'd inherit her father's throne and govern the interplanetary Thorne Consortium.
Then her father is assassinated, her mother gives birth to a son, and Rory is betrothed to the prince of a distant world.
When Rory arrives in her new home, she uncovers a treacherous plot to unseat her newly betrothed and usurp his throne. An unscrupulous minister has conspired to name himself Regent to the minor (and somewhat foolish) prince. With only her wits and a small team of allies, Rory must outmaneuver the Regent and rescue the prince.
How Rory Thorne Destroyed the Multiverse is a feminist reimagining of familiar fairytale tropes and a story of resistance and self-determination–how small acts of rebellion can lead a princess to not just save herself, but change the course of history.
Science Fiction Space Opera | Fiction Adventure [DAW, On Sale: October 8, 2019, Hardcover / e-Book, ISBN: 9780756415297 / eISBN: 9780756415303]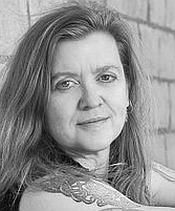 K. Eason started telling tales in her early childhood. After earning two degrees in English literature, she decided to stop writing about everyone else's stories and get back to writing her own. Now she teaches first-year college students about the zombie apocalypse, Aristotelian ethics, and Beowulf (not all at once). She lives in Southern California with her husband and two black cats, and she powers everything with coffee. Her short fiction has appeared in Cabinet-des-Fées, Postcards from Hell: The First Thirteen, Jabberwocky 4, Crossed Genres, and Kaleidotrope. Enemy and Outlaw
***
Fresh Fiction Editorial Manager Danielle Dresser is an avid reader, lackluster-yet-mighty crafter, and accomplished TV binge-watcher. Once upon a time, she was a publisher publicist and continues to cultivate her love of books and reading by chatting with the best authors in the business. She lives in Chicagoland with her very own romance hero husband, darling daughter, and two tempestuous cats. Follow her on Twitter and Instagram, @dj_dresser.