As a writer, I keep my fingers firmly on the pulse of the business. Novels, themes, and genres have an ebb and flow. The writer's job is to keep up with, and hopefully ahead of, changes in taste.
Agatha Christie is widely, if arguably, credited with inventing the cozy format. Her Miss Marple series introduced readers to an amateur sleuth, a closed set of suspects, a body, and of course, knitting. Actually, the knitting was a stroke of genius. Something about repetitive movement frees the brain to do other things, like figure out who the killer is. Christie found a formula that worked.
In reality, Miss Marple came along late in the day. Christie had dabbled in various forms of locked room style mysteries well before she appeared. Tommy and Tuppence, amateurs and ne'er do wells, morphed into sleuths out of necessity. Poirot's introduction came the next year. He was no amateur, but the feel and story lines were similar. Miss Marple, arriving seven years after the Belgian detective, was a definite beneficiary of Poirot's literary legacy. Christie, Allingham, Marsh, and Sayers were more or less contemporaries in content and style.
Lighthearted mysteries perked along quite nicely, but the tone was starting to change. The depression, and later WWII, turned life, and mysteries darker. Raymond Chandler, Dashiell Hammett and others began writing noir. Not to be left behind, the ladies quickly followed suit by darkening their plots, but largely keeping to an amateur sleuth. Josephine Bell, Gladys Mitchell, Josephine Tey, Vera Caspary, and Daphne duMaurier are evocative of the era.
The pendulum was swinging back by the time the 1950s rolled around, classic writers such as Christie and Tey continued to write and the familiar feel and lighter story lines we love so well began a comeback that continues today.
A scan of the bookshelves, virtual or real, suggests that cozies are undergoing a sea change. The books featuring cats and recipes, while still popular, are giving way to a lighter, more comedic style. The books, humorous cozies, have stylistic roots more akin to chick lit than noir. Equally popular are cozies that border on traditional. The majority of the violence and sex takes place off stage, but the stories have a darker more "ripped from the headlines" quality to them. It wouldn't take much to push them over the edge to suspense.
Where do my novels fit in? I tend toward the dark side. The subplot of Death by Blue Water dealt with human smuggling from Cuba. Death by Sunken Treasure has a subplot of prescription drug abuse. Zoned for Murder featured political corruption while the lure and tragedy of the drug trade in Miami underlies the plot of Murder in the Multiples.
What does the future hold for mystery writers and readers? I'm sure I don't know, but if books continue to reflect the overall tenor of the times, I suspect we'll see equal parts of light and dark as we struggle to adjust to the changes ahead.
Have your reading tastes changed in recent years?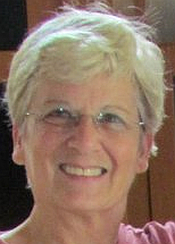 Kait learned to read at the age of two. Had to, her father wouldn't read her Prince Valiant in the Sunday comics. Her two favorite books are still Dr. Seuss's A Fly Went By and Louisa May Alcott's Little Women. Dr. Seuss was the first book she remembers reading, and the Alcott introduced her to Jo March, and exclamation points. Both changed her life.
Kait's working life proved just as varied. A seasonal job selling fine china and glassware in the Washington, DC area soon morphed into a move to New York City and a job with a high-end Italian gold jewelry import company. The call of the tropics took her back to Miami and a job working for one of Miami's most colorful characters as he and his Dallas Cowboy owning partner developed a national restaurant chain. A stint with the fledgling Miami City Ballet provided more grist for the journals. That led to years working with estate planning law firms and lessons learned in the front lines of litigation. She wrote five novels during this time, honing voice and characterization, learning scene and setting. The books, some masterpieces of head hopping, live under her bed. She loved them all.
Today she's combined her love of scuba diving with her love of writing to create a new series.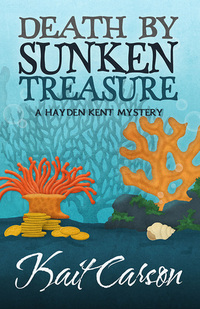 When Hayden Kent's mentor and friend discovers her son Mike's dead body, dressed in full scuba attire, washed up on Pigeon Key, she needs Hayden. Her paralegal and dive skills may help unravel the tragedy of Mike's last days. He'd recently discovered a sunken Spanish galleon and rumors that he hit the mother lode ran through the Keys like wildfire.
Hayden's dive on the treasure site uncovers gold, and clues that Mike's death was something far more sinister than an accident. When two different wills, both signed the day Mike died, are delivered to the courthouse, the suspect list grows, as do the threats against her. The danger escalates as she tries to save herself, discover the motive, and find the killer.