Ladies and gentlemen, we are ready for takeoff…
Even though we don't actually read this line every time we read a romance novel, it's safe to say that a lot of times we hear that in the back of our minds. Or perhaps I do, anyway. Hey, stranger things have happened in my life. But now, let's talk about traveling—through books!
As a reader, I love to go places I haven't been. As a writer, I love to feature some of my favorite destinations in books.
Today, I'll be taking you to Brazil, where BRAZILIAN REVENGE is set. Of course, it helps that Brazil is also where I'm from originally, even though I've lived in Austin, Texas for the last thirteen years. Brazil is such a resourceful, diverse country.
There's something for everyone in Brazil. To give you one example, BRAZILIAN REVENGE starts in glamorous and internationally known Rio, filled with breathtaking views and gorgeous beaches. (It's also one of my favorite cities in the world.) But then we go to Northeast Brazil, which is a completely different area. In another book, KIDNAPPING THE BRAZILIAN TYCOON, I've even taken readers to the land of a Brazilian Indian tribe. Yes. That book featured environmental and cultural issues and how vulnerable these tribes are nowadays, with modern life swallowing their traditions and customs. As you can see, there is so much more to my country than Carnaval and women in G-string bikinis. Really.
A little bit of geography lesson here, because I know that's what you're craving. (I promise it won't be boring!) Brazil is divided into five main regions: North (think the Amazon and tons of river, lush forest and internationally debated environmental shenanigans), Northeast (a region rich in folklore, music and cuisine…think yummy seafood and beautiful beaches), Central West (sparsely populated with dry weather; it includes Brasilia, the country's capital), South (very developed both rurally and economically; think gauchos—Brazilian cowboys, yum!—plus tons of German descendants and world-renowned steakhouses) and Southeast (highly industrialized cities like Rio and Sao Paulo; it's the region where most of the country's population resides). Each of the regions has a rich history complete with unique accents, delicious local dishes and more. Each sexy romantic suspense in my Brazilians series is set in a different area of Brazil.

How about you? What places captivate you as a reader, writer or traveler?
Want to feel the Brazilian heat?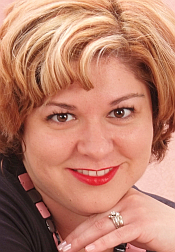 Carmen Falcone learned at an early age that fantasizing about fictional characters beats doing math homework any day. Brazilian by birth and traveler by nature, she moved to Central Texas after college and met her broody Swiss husband—living proof that opposites attract. She found in writing her deepest passion and the best excuse to avoid the healthy lifestyle everyone keeps talking about. When she's not lost in the world of romance, she enjoys spending time with her two kids, being walked by her three crazy pugs, reading, catching up with friends, and chatting with random people in the checkout line.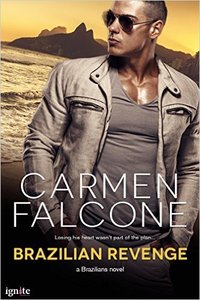 Human rights lawyer Leonardo Duarte wants to destroy Satyanna Darling, the woman who disappeared after a weekend of earth shattering sex…along with his priceless sculpture. But when he finds her in a Brazilian prison a year later he realizes she didn't act alone and blackmails her into helping him find the man behind the theft.
Satyanna wants to return to the US and stay out of prison, but she knows Leonardo won't let her, unless she takes him to the man who really stole from him. As they embark on a cat and mouse game to find the man with all the answers, dodging their attraction to each other becomes even more difficult. But even while things heat up between them, secrets and mistrust threaten everything.
Read the first chapter free here.