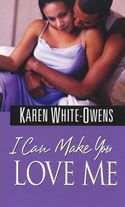 I've been a published author for approximately seven years. Since I started to write, I enjoy writing about subjects that intrigued, puzzled, or upset me.Circles of Love was a book that explored a painful topic. For years I pondered the idea of having no clue to where you came from. The heroine in Circles of Love went in search of her mother after realizing she couldn't marry the hero until she knew who she was. That story earned me a 4-1/2 Gold review from Romantic Times Book Club.
While negotiating my latest contract my editor suggested that I write connected books. I didn't want to write about another large or extended family so I opted for stories connected by a large company. Living in the Detroit area, my ideas swirled around the automobile companies since Ford, General Motors, and Chrysler Corporations are all located in metro Detroit.
I didn't want to use any of these companies so I created my own. French-owned and operated Gautier's International Motors was born. I had no idea that the auto industry would stall, fail, or file for bankruptcy protection to stay in business and start new. Chrysler would offer the hand of partnership to Fiat and my little story would follow some of the events that marked the news in the Detroit area. Again, art imitated real life.
To read more about art imitating life please click here.