by Fresh Fiction Reviewers Debbie Wiley and Annetta Sweetko
Hi Keri! Annetta and I (Debbie) are thrilled you're joining us today at Fresh Fiction as we're long-time fans of your work.
Thanks for inviting me here!
Can you tell us a little about your newest book, BLACKBIRD RISING, and what inspired it?
I'd been thinking about writing an Arthurian inspired novel for a while, but in all honesty, it was just bubbling away in the background with no real substance. Then one of my favorite cover designers–J Caleb Design–put the Blackbird pre-made up for sale and boom, the whole story was right there. Needless to say, I grabbed that cover as soon as I could (his pre-made go really fast, so it was definitely meant to be). And so, The Witch King's Crown series was born.
You've written a variety of paranormal books, including other shifters. What made you decide on a blackbird shifter?
The cover! I honestly had no intention of adding shifters into an Arthurian-based story, although I was always going to have witches and demons.
In all of your various book series' you have come up with very strong women ( for example – Tiger in the Outcast; Emberly in Souls of Fire; Risa Jones the Dark Angel; Riley of Riley Jenson; and Nikki James of Nikki and Michael) and none of them appear to be at all the same personalities. How did you come up with all these different women?
They're all different simply because they all have a different background, upbringing, and world setting. It's simply a matter of remembering which character I'm writing about–and after so many books & series, I do sometimes have to be careful that I'm not using the voice of one character for another. That's where editing and thinking 'no, she wouldn't say or act like that' comes into it. I also have a beta reader who goes through and picks up character or world inconsistencies.
Similarly, you do a marvelous job with world-building, crafting some very complex worlds and mythologies at times. How do you keep your characters and world details straight?

Notes! Lots and lots of notes! I'm not a plotter and I certainly don't plan my characters or worlds beforehand.  Instead, I write with 3 files open–aside from the novel, I have one for character notes and one for world-building notes. As I write, I copy and paste things into the appropriate file. It tends to get very messy, but it beats having to read back through multiple novels to find that nugget of information I know I mentioned somewhere. 
Do you have a favorite character from your series- one you just truly loved writing about? And if so, what were your favorite qualities about that character?

That's like asking me to pick a favorite child!  lol.
I guess I have two ultimate favorites–Nikki because she was my first 'published' child, and Riley because her books allowed me to become a full-time writer. Beyond that, my favorite character is always the one I'm currently writing about, simply because I'm so 'deeply' into their world.
I've always loved reading about smart, strong, imperfect female characters, but they were sadly lacking in my formative years of reading fantasy–I had to read series like Modesty Blaise to get my kick-arse woman fix. So I guess you could say that lack in the fantasy world at that time become something of an idealogy when it came to writing my own novels.  🙂
Do you have a book (published or not published) that just gave you so many problems that you didn't think would get finished or didn't get finished and is hidden away for later?
Oh yes! City of Light–the first of the Outcast series–was many years in the making.  The story hit hard and I got the first 80 or so pages down fast. . . then it simply stalled. I had no idea where the rest of the story was going–which frustrated my agent no end, as she was itching to read the rest of it. That story sat on the backburner for a couple of years. It wasn't until I was in a bar with my agent and another friend (we were at a World Fantasy Con in England) talking about writing that Tiger's story came up and suddenly, boom, there it was again. I think I finished City of Light within weeks of getting home.
As Australia is on our bucket lists, we have been thrilled with views of it in your books. Now, we have to ask are they real places? Made up completely? Or real but names changed to fit the storyline?
All places exist, although I will admit the werewolf club in Riley's series is nothing more than a figment of my imagination! 🙂 The one thing I was always told as a newbie writer is that Australian setting would never work for overseas audiences (which is why most of my ImaJinn books are set in the US.) However, when Riley's story came to me, I set her in Melbourne for the hell of it, fully prepared to change location if a publisher required it. Thankfully, they didn't.
I do quite often change the names of the locations or premises I use, though. It's something of a security measure–aside from not wanting to upset people in the places I'm using if I get things wrong, I also don't want any sort of backlash happening if I have bad things happening in that location in the story—and that happens quite often in my stories. For example, the café in the Lizzie Grace Series is a real café and a favorite of mine. One of my writing groups meets there quite often.  🙂
You've worked with a variety of publishers, from larger publishing houses all the way to self-published. Any tips for aspiring writers? 
I generally have two tips for aspiring writers. First, write what you love. Don't worry about what's hot in the market right now because by the time your book hits that market, the trend might be over. Besides, if you're not writing a story/genre that you love, it really does show. Plus, if you aim to be in the writing game for a long time, then you need to be writing a genre you actually enjoy.
The second tip is–whether you're going the traditional route or self-publishing–don't be in such a hurry! Give yourself time to step away from the finished book–maybe start a new book–and then go back and edit after a few weeks or months have passed. You'll be amazed at the problems–grammar, plot, and character–that you'll find with fresh eyes.
And on that same topic, what does a typical writing day look like for you? Do you outline your stories ahead of time or do you write by the seat of your pants?
Seat of the pants all the way! Which can get interesting when you're writing a long series. I do generally know how the series is going to end though, which at least gives me something to work towards.
A typical day for me is checking emails over a cup of tea, and then walking my dog for a couple of hours. I write in the afternoon and generally have a target of 5 pages–1000 words–a day. That gets me a completed book in three months.
Who are some of your favorite musicians/bands?
How much page space have we got? lol.
The current CD on rotation is Adam Lambert's Velvet, but I also love Robbie Williams, One Republic, James Blunt, Bon Jovi, Enigma, Pink, Guy Sebastian, The Script, The Alan Parsons Project, Ed Sheeran, Rob Thomas, Hurts, Adele… the list goes on!
If you could visit anywhere in the world, where would you go and why?
I actually do a lot of travel–I decided years ago that I was going to do at least one overseas trip a year to a 'bucket list' country. Last year, that was South America and Machu Picchu–which was absolutely mind-blowing! I was hoping to do a cruise from St Petersburg to Moscow this year, but that looks to be a no-go right now. Next year I've book a cruise around Africa, and then a weeklong safari–fingers crossed it goes ahead!
I look forward to your next books! Any teasers you'd like to give us about what we'll see coming out from you in the near future?
Deadly Vows–book 6 of the Lizzie Grace series–is my next release, and it comes out June 23rd.  After that, there's Blackbird Broken–book 2 of the Witch King's Crown series–which comes out Oct  26th.  And I'm currently writing Magic Misled–the 7th Lizzie Grace novel.
The Witch King's Crown #1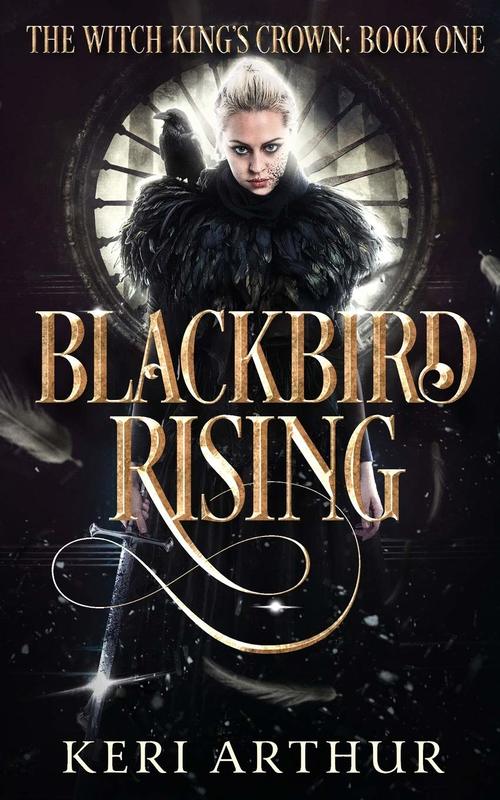 A modern fantasy novel inspired by the King Arthur legend. . .
For hundreds of years, the Witch King's sword has been buried in stone awaiting the next hand to draw it.
Many have tried. None have succeeded.
Gwen is the last in a long line of De Montfort witches whose duty it is to protect the sword of all power. But when she returns to King Island to perform the blessing, a mysterious pulse of blue light tells her that someone has attempted to draw the sword. Before she can investigate any further, demons attack. She only survives with the help of a mysterious stranger who disappears as quickly as he appears.
Gwen and her grandmother, Moscelyne, soon discover that minor gateways into Darkside–the traditional home of both demons and dark elves–are being forced open by magic. Even worse, someone is now sending demons after the Witch King's heirs.
As vital artifacts are stolen by Darkside and the deaths draw altogether too close to home, Gwen and Mo–with the help of old gods and an ancient order of knights once thought dead–scramble to unravel the clues and stop the murderous would-be king from claiming the crown.
If they fail and the wrong hand draws the sword of power, he can unlock the main gateway into Darkside and unleash utter hell onto an unsuspecting and unprepared England. . .
Fantasy [Self Published, On Sale: February 3, 2020, Paperback / e-Book, ISBN: 9780648497349 / ]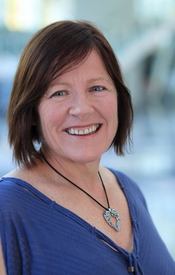 Keri Arthur, author of the New York Times bestselling Riley Jenson Guardian series, has now written more than thirty-three novels. She's received several nominations in the Best Contemporary Paranormal category of the Romantic Times Reviewers Choice Awards and has won RT's Career Achievement Award for urban fantasy. She lives with her daughter in Melbourne, Australia.