by senior reviewer Debbie Wiley
Four and twenty blackbirds, baked in a pie. When the pie was opened, the birds began to sing- wasn't that a dainty dish to set before the king? 
I have a love/hate relationship with birds that started with Mother Goose and the Song of Sixpence nursery rhyme. Sure, there are birds I dearly love, like the graceful Sandhill cranes and the majestic owls, but it is the mystery of those blackbirds that has left me with a healthy dose of fear for birds. I know I'm not alone as look at Edgar Allan Poe's The Raven, or Alfred Hitchcock's The Birds (shudders). Several authors recently have challenged me to rethink how I feel about some of these maligned birds and I'd like to share their wonderful books with you.
Heather Webber tackles the Song of Sixpence directly with a bit of magical realism in MIDNIGHT AT THE BLACKBIRD CAFE. Anna Kate Callow has arrived in Wicklow, Alabama, to bury her beloved Granny Zee. Unbeknownst to her, she inherits her grandmother's entire estate, including the Midnight Cafe under one condition- she has to remain in Wicklow and run the cafe for a specific amount of time. Anna Kate has preconceptions about Wicklow. After all, her mom left Wicklow when she was 6 months pregnant with Anna Kate and had been accused of murder. Meanwhile, Natalie Linden has reluctantly turned home to Wicklow, not knowing that everything she thought she knew about her family and the crash that killed her brother is about to be turned upside down.
MIDNIGHT AT THE BLACKBIRD CAFE isn't my typical genre to read, but the mention of the old nursery rhyme tempted me and what pleasant surprise it turned out to be! The blackbird pies featured at the Blackbird Cafe add a delightful bit of whimsy to an otherwise serious women's fiction tale that examines perception, love, grief, and forgiveness. Heather Webber does a marvelous job of depicting the beauty of the blackbirds amidst the very real portrayal of grief. As a side bonus, I now have an alternate explanation for the Song of Sixpence nursery rhyme!
Keri Arthur also takes on the mystique of blackbirds in BLACKBIRD RISING. Gwen De Montfort's genealogical line is responsible for looking after the Witch King's memorial, including the sword buried in the stone. Lately, she and her grandmother, Mo, have sensed something is amiss and an attack by demons on King's Island confirms it. Meanwhile, artifacts and distant heirs related to the Witch King are being hunted down, and in some cases destroyed.  Help has arrived unexpectedly, but will Gwen be open to the assistance, especially when her own brother is a suspect? Can a dark force be stopped, or will the sword be drawn by a murderous and mysterious foe?
I'm a long time Keri Arthur fan so admittedly I didn't read the description but just KNEW I wanted to read it because she wrote it. Imagine my surprise when it includes blackbirds as part of the overall mythology of the storyline! BLACKBIRD RISING is a modern-day Arthurian style fantasy, but with the added bonus of shifters. And yes, at least some of those shifters are blackbirds, which added a cool and unique twist particularly since blackbirds are shown as the good guys.
In Kay Hooper's HIDDEN SALEM, Geneva Raynor knows something is amiss in Salem. After all, Noah Bishop, the chief of the Special Crimes Unit, sent her here to discover what is going on with three missing person cases. The catch- she's in Salem unofficially as not even the sheriff of Salem acknowledges there is a problem. She's not exactly thrilled that her partner will be Grayson Sheridan, but it's what Noah Bishop wants and his feelings about partners for missions are never wrong. Meanwhile, Nellie Cavendish is reluctantly arriving in Salem. A mysterious note from a father she barely saw has sent her here, even as she knows something is different about herself. Crows follow her around and storms spring up and turn violent when she is upset. Does Salem hold answers to her questions?
HIDDEN SALEM isn't strictly about blackbirds but instead includes crows as a harbinger… but of what? Ahhhh but that's part of the fun of reading and figuring out what Kay Hooper has in store for you! Kay Hooper is a master at crafting eerie ambiance. The town of Salem has all the creepy factors that had me yelling at the characters to leave now! The mystery of the crows appearing and seemingly stalking/spying on characters is a stroke of genius. All I could think about was the movie, The Birds, and I just kept waiting for the crows to descend on Geneva or Grayson en masse! Just keep reading, however, as Kay Hooper never disappoints and HIDDEN SALEM is yet another spectacular read!
You can find more of Debbie's articles and her review for Fresh Fiction here: http://freshfiction.com/user.php?id=9742 
BOOKS RECOMMENDED IN THIS ARTICLE: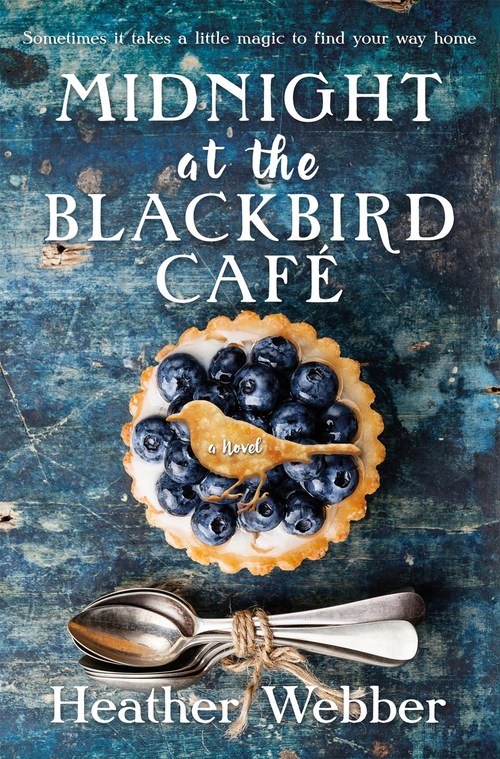 Heather Webber's Midnight at the Blackbird Cafe is a captivating blend of magical realism, heartwarming romance, and small-town Southern charm.
Nestled in the mountain shadows of Alabama lies the little town of Wicklow. It is here that Anna Kate has returned to bury her beloved Granny Zee, owner of the Blackbird Café.
It was supposed to be a quick trip to close the café and settle her grandmother's estate, but despite her best intentions to avoid forming ties or even getting to know her father's side of the family, Anna Kate finds herself inexplicably drawn to the quirky Southern town her mother ran away from so many years ago, and the mysterious blackbird pie everybody can't stop talking about.
As the truth about her past slowly becomes clear, Anna Kate will need to decide if this lone blackbird will finally be able to take her broken wings and fly.
Fantasy Magical Realism | Women's Fiction Southern [Forge Books, On Sale: January 7, 2020, Trade Size / e-Book, ISBN: 9781250198617 / eISBN: 9781250198600]
***
The Witch King's Crown #1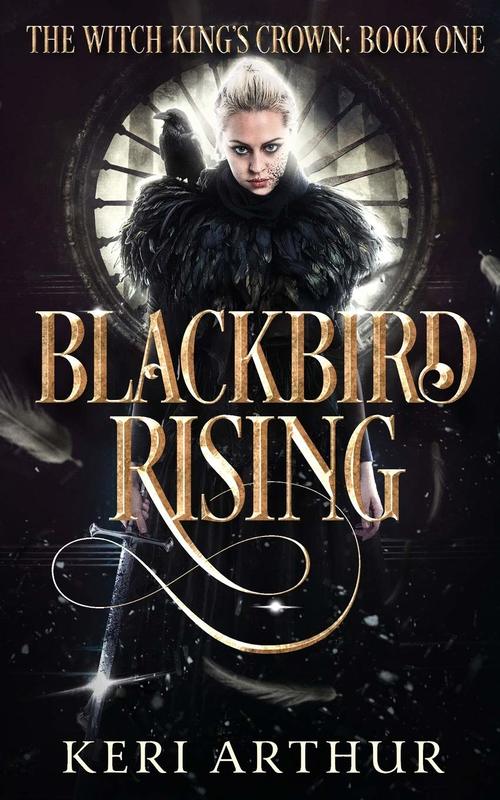 A modern fantasy novel inspired by the King Arthur legend…
For hundreds of years, the Witch King's sword has been buried in stone awaiting the next hand to draw it.
Many have tried. None have succeeded.
Gwen is the last in a long line of De Montfort witches whose duty it is to protect the sword of all power. But when she returns to King Island to perform the blessing, a mysterious pulse of blue light tells her that someone has attempted to draw the sword. Before she can investigate any further, demons attack. She only survives with the help of a mysterious stranger who disappears as quickly as he appears.
Gwen and her grandmother, Moscelyne, soon discover that minor gateways into Darkside–the traditional home of both demons and dark elves–are being forced open by magic. Even worse, someone is now sending demons after the Witch King's heirs.
As vital artifacts are stolen by Darkside and the deaths draw altogether too close to home, Gwen and Mo–with the help of old gods and an ancient order of knights once thought dead–scramble to unravel the clues and stop the murderous would-be king from claiming the crown.
If they fail and the wrong hand draws the sword of power, he can unlock the main gateway into Darkside and unleash utter hell onto an unsuspecting and unprepared England….
Fantasy [Self Published, On Sale: February 3, 2020, Paperback / e-Book, ISBN: 9780648497349 / ]
***
Bishop/Special Crimes Unit #19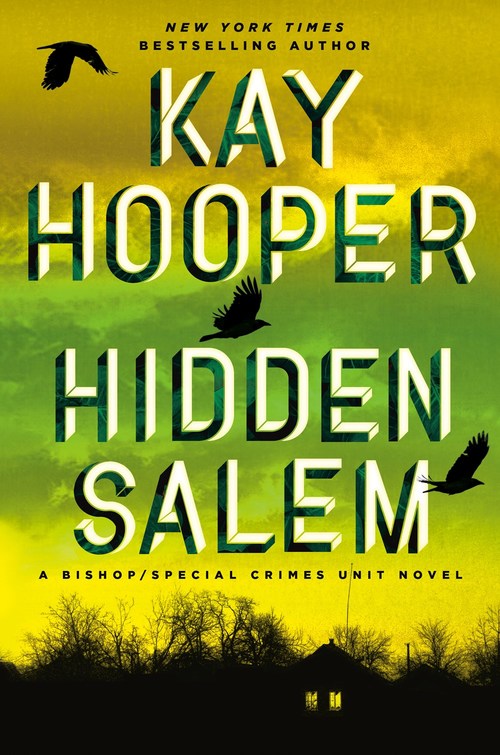 A town shrouded in the occult. An evil that lurks in the dark. The SCU returns in a hair-raising novel from New York Times bestselling author Kay Hooper.
Nellie Cavendish has very good reasons to seek out her roots, and not only because she has no memory of her mother and hardly knew the father who left her upbringing to paid caregivers. In the eight years since her twenty-first birthday, very odd things have begun to happen. Crows gather near her wherever she goes, electronics short out when she touches them, and when she's upset, really upset, it storms. At first, she chalked up the unusual happenings to coincidence, but that explanation doesn't begin to cover the vivid nightmares that torment her. She can no longer pretend to ignore them. She has to find out the truth. And the only starting point she has is a mysterious letter from her father delivered ten years after his death, insisting she go to a town called Salem and risk her life to stop some unnamed evil. Before her thirtieth birthday.
As a longtime member of the FBI's Special Crimes Unit, Grayson Sheridan has learned not to be surprised by the unusual and the macabre–but Salem is different. Evidence of Satanic activities and the disappearance of three strangers to the town are what brought Salem to the attention of the SCU, and when Gray arrives to find his undercover partner vanished, he knows that whatever's hiding in the seemingly peaceful little town is deadly.  But what actually hides in the shadows and secrets of Salem is unlike anything the agents have ever encountered.
Thriller | Romance Suspense | Thriller Paranormal – Supernatural [Berkley, On Sale: April 7, 2020, Hardcover / e-Book, ISBN: 9781984802897 / eISBN: 9781984802910]

Riveting, frightening, amazing read

A stunning good paranormal thriller…

They'll reveal the Hidden Salem!