When I sat down to write the Texas Rodeo books, I didn't flex my fingers over the keyboard and say to myself, "Self, we are gonna write us some kickass heroines."
But I was determined to create characters who are an accurate reflection of the women I was raised by, grew up with, and compete against in the rodeo arena. Cowgirls are lucky that way. From the time we're old enough to ride, we are admired and rewarded for being tough, independent, aggressive and competitive. The women of Texas Rodeo are the natural result.
Take the heroine of TOUGHER IN TEXAS, whose first line in the book is, As far as Shawnee Pickett was concerned, when most women went out to get a Brazilian they were doing it all wrong. And then she rolls over and nudges her lover awake.** A few chapters later, she realizes that she's been giving the hero an inadvertent peep show. Her reaction? She considered being embarrassed, then shrugged. It wasn't the first time someone had seen her in a wet t-shirt, and she wasn't even dancing on a bar.
Shawnee is aggravating, outrageous, and hands down the reader favorite among my heroines. Her popularity tells me that a great number of us wish we could be in-your-face brash and unapologetically confident.
Shawnee was originally inspired by Melissa McCarthy's character in The Heat, but I am much more likely to 'borrow' real life moments. For example, my sister's college roommate was once returning from a rodeo with her bareback rider boyfriend in tow. He went to a different school and was supposed to arrange for someone to pick him up where their roads diverged. Despite her insistence that she would not go two hours out of her way on a Sunday night to drive him home, he assumed he would be able to charm her into it.
He was wrong. Shirley left him sitting on his gear bag at an interstate rest area, effectively ending their relationship. As she told my sister, "He was kind of annoying anyway, and I hated that new mustache. Besides, I had an accounting class on Monday morning."
In FEARLESS IN TEXAS, this became Wyatt's former wife ending their marriage by dumping him at a rest stop in northern Idaho and storming away—in his prized vintage Camaro. Ever practical, our heroine—Melanie—wonders aloud whether he was more concerned about the missing car or the missing wife.
Also like Shirley, my characters reflect a modern reality—most of today's rodeo athletes are not ranch-raised, and only a tiny percentage are full-time competitors. For the majority, economics make it necessary to pursue other careers and rope or ride when they can. And like Melanie, rodeo women tend to bring their attitude to work with them, which her misogynist toad of a boss and one of his cohorts learn the hard way when she realizes they've been taking unforgivable advantage of her.
Despite being fully aware of the consequences, Melanie tosses a bomb into the good old boys' club on the way out the door, willing to suffer the fallout even if it destroys her corporate marketing career. As she says when Wyatt accuses her of holding grudges, "Every girl needs a super-power."
There is a lot of female rage in FEARLESS IN TEXAS, not surprising since it was written in the aftermath of the 2016 election. In the throes of my own fury and disgust, I created a story where the shamed woman refuses to slink quietly away, and her circle of friends—male and female—rallies to her defense. I would be thrilled if this or any of my other books inspires one person to stand her ground in ways small or large, but I will settle for giving readers an escape hatch into a world where a woman can loudly and publicly proclaim, "Screw this crap!"…and live happily ever after.
** Rodeo has become increasingly popular in Brazil and Mexico with numerous cowboys from those countries coming to the U.S. to compete successfully at the professional level.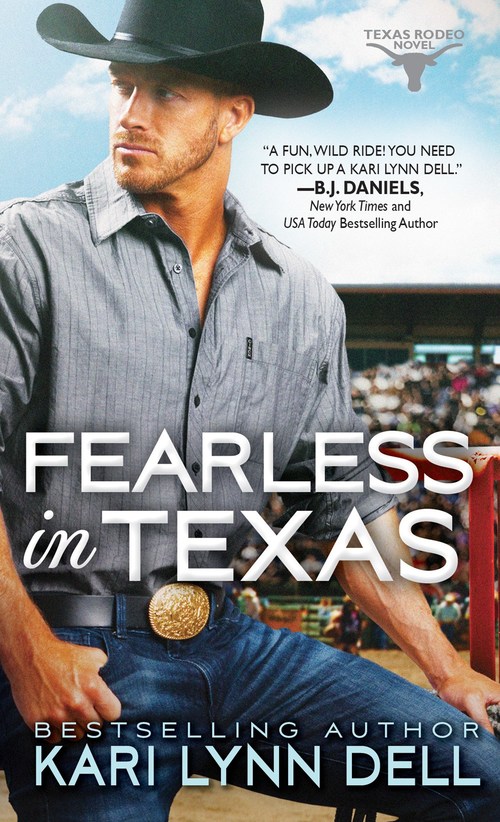 He'd step in front of a bull to save a life
But even he's no match for a girl this Texas tough
Rodeo bullfighter Wyatt Darrington's got it all figured out. The perfect car, the perfect job, the perfect looks—the perfect lie. He may be on the fast track to the Hall of Fame, but he knows he'll always be an outsider to people like Melanie Brookman. Texas-born and bred, with the arena in her blood, Melanie's come to see Wyatt as her personal enemy, and that suits him just fine—this way, she'll never realize the truth.
He's been crazy in love with her for years.
Melanie's always been a fighter. Fiercely independent and tough as nails, she's stood up to everything that got in her way—including Wyatt. But now her infamous temper's got her on the ropes, and there's nowhere left to run but toward the man she swore she'd never trust…and this time, there's no denying just how hot he makes her burn.
Romance Western [Sourcebooks Casablanca, On Sale: April 1, 2018, Mass Market Paperback / e-Book, ISBN: 9781492658115 / eISBN: 9781492658122]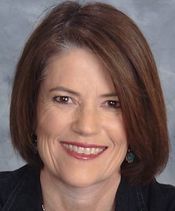 KARI LYNN DELL brings a lifetime of personal experience to writing western romance. She is a third generation rancher and rodeo competitor existing in a perpetual state of horse-induced poverty on the Blackfeet Nation of northern Montana, along with her husband, son and Max the Cowdog.