Research is my least favorite thing about writing! There I've said it, and anyone who knows me, will vouch for that statement. On the other hand, I take getting details correct very, very serious. So, it's always a plus when I can plot my story to include something I find interesting.
Imagine my excitement when my latest release, SLATER'S REVENGE, began to take shape and I discovered my heroine lives in a penthouse…in the five-star hotel she inherited years ago. And, she has a personal elevator from her penthouse all the way down to her private garage in the basement. Wow, talk about interesting research!
After some initial on-line searching, I realized I'd become the buyer, the builder, the sculpture of my surroundings and I'd become very selective in what I wanted. I wanted my penthouse to be fabulously perfect! Of course, by this time, I was thinking through everything from where suspense scenes would occur to conversation areas to the always important love scenes.
I began to lay out the design of the penthouse interior including the flow from room to room, and the city view from the living room's expansive balcony windows. Skyscrapers mingling with the city's government buildings. The money area that holds the key to her annual gala to raise money for others in need. However, the view from the master bedroom provided a different angle on the city, the one that showcased the distant glow of lights from the grittier, borderline-legal, fun side of town.
This difference in the layout of the penthouse was a subtle way of showing that she's part of both worlds. Which becomes more evident as the unknown lies of the past close in with the danger the hero has been sent to defend against.
Speaking of the hero, he brought a whole different setting layout to consider. One to facilitate all his security needs, plus fast-paced suspense scenes. And, of course, he brought the love scenes. Now, I relished doing research on luxury bathrooms. Staging everything I had planned for the hero and heroine, became important in regards to tubs and showers, marble floors and fluffy throw rugs, cheese and wine glasses and a bottle of Riesling.
As you can tell, there were a lot of details that needed to be researched and worked into this story. Many a time I needed to go back to earlier scenes to incorporate just the right item and placement for the flow of an upcoming scene. My stories are plotted in wide strokes, so as they develop, the smaller facts emerge.
Remembering what, where and when aren't always easy, but I've found setting up storyboards on Pinterest to be very helpful. The photos of people give me an idea of what my characters will look like, what they're feel is in the story. Pictures of views, furniture, lampposts and neon lights help me remember what I need to include in the layout of the important locations. Plus, they give me a nudge to remember that I need to change the visual into descriptive words, so the reader is right alongside the hero and heroine throughout the story.
You can take a look at this storyboard, and other work-in-progress boards, at: Pinterest.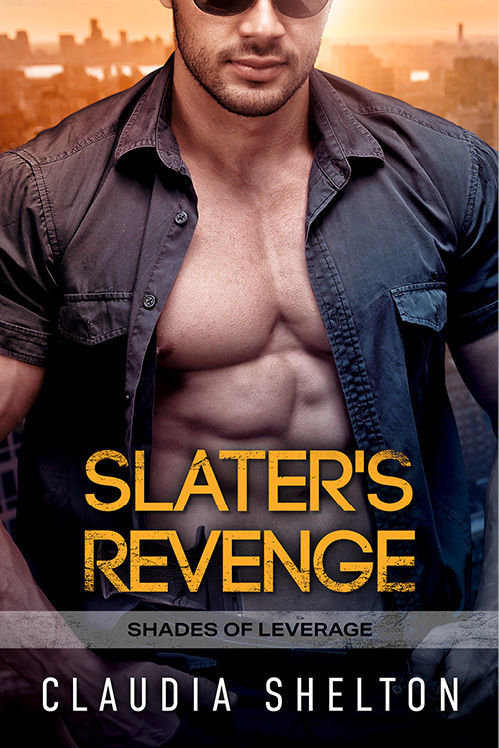 Former vice cop Mackenzie Baudin is at the top of criminal organization Coercion Ten's hit list. If they get hold of her, she'll be leveraged against her uncle, director of OPAQUE's special ops force. She's now saddled with agent-protector Josh Slater. He might be hotter than ever, but she'll never forgive him for walking out on her ten years ago. Unfortunately her penthouse, which is now his domain, is way too small for the both of them.
No one else knows better than OPAQUE agent Josh Slater how to thwart Coercion Ten. After all these years, he's closing in on the crime boss who bought his father for a bank account, but, that entails returning to his hometown to protect his boss's niece. The only woman he ever loved. Sexy, gorgeous Macki, who he was forced to leave behind. And he can never tell her why.
Romance Suspense [Entangled Amara, On Sale: March 26, 2018, e-Book, ISBN: 9781986425872 / eISBN: 9781640635449]
Award-winning author Claudia Shelton could write her name before the first day of school, but now she writes romantic suspense and contemporary romance, all with sexy alpha heroes and women strong enough to love them. In addition, she presents workshops on everything from character development to networking to the ins-and-outs of being a new author.She truly believes in "paying it forward" and enjoys speaking to all types of groups, too.
On a personal note, she lives where summers are hot with humidity and winters are freezing cold! But, considering she's a water person, she's always happy to enjoy a cool drink by the pool or ocean. Of course hot cocoa in the falling snow is nice, too.