Tangled in Texas in 6 words.
The rodeo cowboy version of Rocky.
Favorite thing to munch on while you write?
I try not to snack while I'm writing (which isn't so hard when you live too far out in the boonies for emergency chocolate runs), but I nearly always have something to sip on. I've recently kicked my Pepsi habit and replaced it with hot tea. Sadly, they've stopped selling my addiction of choice—blueberry, acai, pomegranate green tea—so I have to make do with Red Rose brew from Canada, conveniently located only a mile north of my house. When I'm in the mood for a real treat, I crack open the can of Tim Horton's French Vanilla cappuccino mix that I keep hidden from my husband in the cleaning supply cupboard.
Tell us something interesting about Delon and Tori that we won't find out in the book.
Neither of them can sing a lick. They're so bad that when they were in their respective elementary school Christmas programs they would just mouth the words—at the teachers' requests. That's part of the reason Delon likes ear-splitting, head-banging rock music. When he feels like howling a few lyrics to AC/DC's Thunderstruck while he's working out, he can't even hear himself let alone have to worry about anyone else eavesdropping.
If you had to pick ONE line from Tangled in Texas as your favorite, what would it be and why?
I love Tori's epitaph for her husband but it doesn't make sense out of context, so I'll go with the line Kirkus liked so much they put it in their review:
"Together?" She snorted. "Funny. It feels more like I'm sitting in one place again while you circle around, making sure you never get close enough to get burned."
Who is your favorite cowboy/cowgirl (from real life or fictional)?
It would be easier to name my favorite famous rodeo horse. I have a list. But I'll go with four-time World Champion Kaycee Feild because he's a bareback rider like Delon, a super nice guy, and spends every Memorial Day participating in activities for our troops including several trips to the Middle East. And he's not hard to look at, especially in a pair of chaps. Kaycee even appears in Tangled in Texas, as the epitome of everything Delon wishes he could be—a fierce and fearless competitor who puts it all out there on every ride—and one of the obstacles standing between Delon and his dream of winning the world title.
What's your favorite real-life rodeo tidbit you included in Tangled in Texas?
Everything rodeo in Tangled is something I've either witnessed, personally experienced or heard from other cowboys and cowgirls, so it's all real-life. I'm partial to something my husband once said to a friend who came to our place for roping lessons. It shows up in a scene where Tori and her college nemesis, Shawnee Pickett, are practicing team roping together—an event where one person ropes the steer by the horns, the other ropes the back feet, and the fastest time wins. Tori is so intent on not embarrassing herself she chases every steer way down the arena, taking several extra swings to be sure she catches the horns. Finally, Shawnee gets annoyed and stops her horse right in the middle of a run:
Shawnee fisted her hand around her loop and propped it on her hip. "You are aware that this is a timed event?"
"Yes."
"So what the *bleep* are you doing clear down there when you had a perfectly good throw right here?"
Tori felt herself flush. "I just wanted to be sure—"
"How sure do you have to be? Geezus woman. I've been on shorter cattle drives."
What's the last book you read?
The Hating Game by Sally Thorne, which was an amazing debut novel. I can't wait to see what she does next. Also, The Pursuit by Janet Evanovich and Lee Goldberg, which I'm afraid might be the last of the Fox and O'Hare books for me. Even though the plots are inventive and fun, I'm all about the people and it's really difficult to keep compelling character and relationship arcs going over a long series.
What are your favorite western romances?
I loved Laura Drake's Sweet on a Cowboy series. Of all the western writers who haven't actually lived the life, she comes the closest to really nailing modern day cowboys. Cynthia D'Alba's Texas Montgomery Mavericks series is another good one, especially if you like the heat turned up. And my third…Louis L'Amour. I know, most people think he was all about gunfights and cattle rustlers, but there's a romance at the core of nearly every book he wrote. If you don't believe me, go rent The Sacketts, which has the added bonus of prime Tom Selleck and Sam Elliott in one place. Plus, L'Amour's Last of the Breed has possibly the best ending ever written.
What are you working on next?
I just finished the copyedits for the third book in the series, Tougher in Texas, which stars Shawnee Pickett and Cole Jacobs and comes out August 1, 2017. And I am engaged in hand-to-hand combat with the fourth book in the Texas Rodeo series (due spring 2018), currently known as This Damn Book, which at some point is the working title for everything I write. This one stars Wyatt, the best friend of the hero of the first book, Reckless in Texas, and Melanie, the lifetime BFF of the heroine of the same book, which makes things complicated right off the bat. As one character points out, "You two hooking up would be like dating your best friend's sister."
Toss in the intense physical attraction they've made a pact to ignore because—inconvenient friendships aside—in every other way they just flat-out rub each other wrong; Melanie's trouble-making brother; Wyatt's rundown whorehouse turned bar; and give them a good stir when Wyatt, ever the savior, offers Melanie a job in Oregon after she loses her legendary temper and causes a scandal so big she has to get the heck out of Texas.
Then wait for the explosion.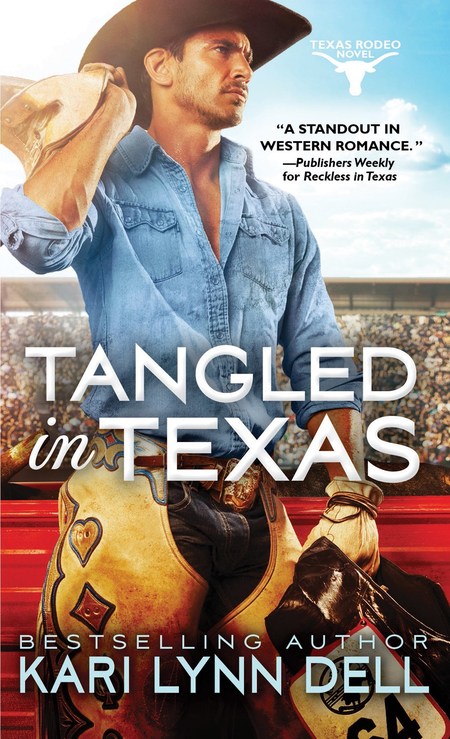 It took 32 seconds to end his career.
But it only took 1 to change his life.
Thirty-two seconds. That's how long it took for Delon Sanchez's life to end. One minute he was the best bronc rider in the Panhandle and the next he was nothing. Knee shattered, future in question, all he can do is pull together the pieces…and wonder what cruel trick of fate has thrown him into the path of his ex, the oh-so-perfect Tori Patterson.
Tori's come home after her husband's death, intent on escaping the public eye. It's just her luck that Delon limps into her physical therapy office, desperate for help. All hard-packed muscle and dark-eyed temptation, he's never been anything but a bad idea. And yet, seeing him again, Tori can't remember what made her choose foolish pride over love…or why, with this second, final chance to right old wrongs, the smartest choice would be to run from this gorgeous rodeo boy as fast as her boots can take her.
Romance Western | Romance [Sourcebooks Casablanca, On Sale: February 7, 2017, Paperback / e-Book, ISBN: 9781492631972 / eISBN: 9781492631989]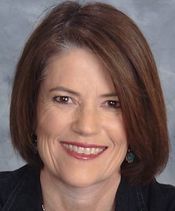 Kari Lynn Dell is a ranch-raised Montana cowgirl who attended her first rodeo at two weeks old and has existed in a state of horse-induced poverty ever since. She lives on the Blackfeet Reservation in her parents' bunkhouse along with her husband, her son, and Max the Cowdog, with a tipi on her lawn, Glacier National Park on her doorstep and Canada within spitting distance. Her debut novel, The Long Ride Home, was published in 2015. She also writes a ranch and rodeo humor column for several regional newspapers and a national agricultural publication.