Ever since I was younger, I wanted to be a writer. Never in a million years did I think that sex was what I'd be writing about and that in doing so I'd become a better person. Now, incidentally, my debut novel, an erotic romance by the name of UNDER HER AUTHORITY, will be coming out on Feb. 14th with Totally Bound.
The first erotic novel I read was something like a twist fate. It was a spin-off of a popular YA paranormal romance. On an adventurous day, I purchased the book without reading the blurb. Why not? I was loyal to the author, loving her style and her ability to create fantastical worlds. I'll never forget reading that sex scene. I was somewhere between astounded and intrigued. Born in the middle of the bible belt, I'd never had access to these types of books.
So, how did I end up writing romance and what does that have to do with activism?
In the middle of a job and full-time course load, I didn't have the time or energy to complete the YA manuscript I'd been working on, but I didn't want to push aside writing. I decided to challenge myself by picking a subject that would require less mental-strain (futuristic world-building is a killer) but more emotional strength. I had always been uncomfortable with sex. The sex in my relationship had idled after two years. Childhood memories of a paranoid father who believed my mother was unfaithful and, in turn, took it out aggressively on my family made me associate sex with something bad. I didn't want this to be the case and with my struggling relationship, I was willing to turn to any avenue that offered hope.
I went through all the stages of writing an erotic romance, and it was one of the hardest things I've ever done. It required me to break past the mental walls I'd created and discuss things that made me uncomfortable. The more I fell in love with my character and their connection, the less difficulty I had about helping them express it in a physical way. I realized how beautiful sex can be, and after months of editing and researching, I began talking about sex more openly, which led to being more open sexually. Badwas no longer synonymous with sex.
A year later, I volunteered at my university's first reproductive justice summit. I hosted the workshop Let's Talk About Sex. In this workshop we passed around a plush toy, a female breast I'd purchased from a sex store, and listed alternative ways of saying our favorite sexy words. Penis became hot shaft. Vagina became feminine fruit. We wrote erotic scenes and read them aloud. It was both fun and enlightening, exactly how talking about sex should be. I had succeed in my goal, which was to have the participants step out of the zone where sex equates to shame and too-private-to-discuss because I'd learned an important lesson I needed to share. How can we begin to discuss the many issues involving sex and sexuality, if we are not open to dialogue, if we do not take the time to get to know our own bodies and if we do not have the confidence to speak up?
In America, many schools prefer talks of abstinence over safe sex. Media is oversexualized yet the act itself is shamed. You have too many partners you run the risk of being called slut or manwhore. You wait and you're called a virgin. Among men who are part of a couple, 75% say they always have an orgasm, as opposed to 26% of the women. According to a study by Edward O. Laumann, PhD. These are amongst some of the many reasons conversations about sex are important.
That is where erotic romance comes in. Erotic novels normalize sex and kink. Those who write them are activists for the sex-positive movement. As a matter of fact, they're radicals. They take subjects surrounded by controversy and hone it while letting everyone else know it's okay to speak about your desires, wants, fears and needs. Openness and acceptance is the key to a thriving society and that is exactly what every good erotic romance teaches.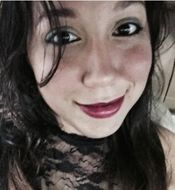 Lauren goes by the pen name L.T. Shade and lives in Miami, FL. She loves black coffee and sexy heroes. Not exactly in that order. Nothing makes Lauren happier than writing, or reading, about strong and capable heroines and their happily ever after's. When she's not writing, she spends her time reading, overdosing on Cuban coffee, interning as a book publicist and hanging out with her amazing family and her American Cocker Spaniel, Princess Albie.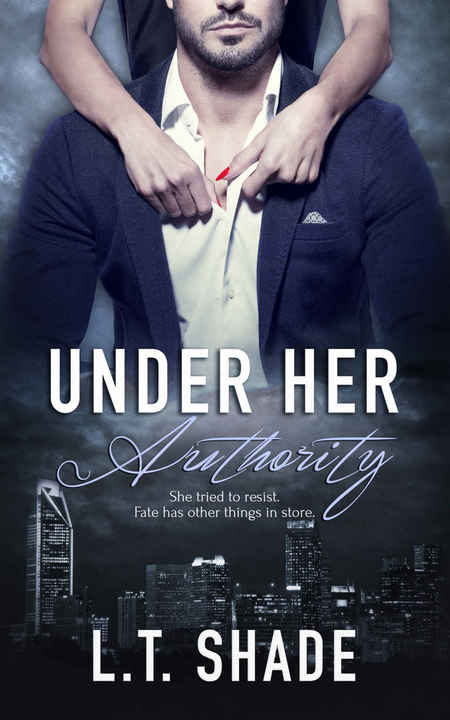 She tried to resist. Fate had other things in store.
No one tells Shane Williams what to do. His world. His rules—which is why he ran away from home at eighteen to pursue his dream of making a name for himself outside of small-town Georgia. Ten years later, he is one of the hottest creative directors on the east coast and the majority shareholder in a digital media firm in Charlotte. Handing over the business portion of his company to his trusted friend and business partner and keeping his true identity as the founder a secret has its perks. But Shane is about to find out one of its flaws.
At the expense of her relationships, Rosemary Berkowitz has always done what it takes to succeed. Being a female leader in an all-boys tech field has made her tougher than nails. She may be a sweet country girl, but, underneath her innocent exterior, Rose is a boss with an iron fist. She never backs down from a challenge, and, when she wants something, she goes after it full force.
No matter how sexy his smile is, the attention of a tattooed bad boy is the last thing Rose wants. After a club outing with her best friend turns into a steamy night with a mysterious stranger, Rose wants nothing more than to move past her one-night stand—however amazing it was—and continue to mend her broken career. Little does Rose know that fate has other things in store.
Reader Advisory: This book contains some scenes of public sex.
Romance Erotica Sensual [Totally Bound Publishing, On Sale: February 14, 2017, e-Book, ISBN: 9781786511317 / eISBN: 9781786511317]