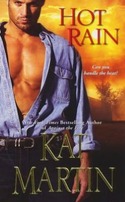 Back when I was first dating, men and women talked, went to dinner, went to a show.  We took our time getting to know each other.  Then the trend began to change and the whole objective of dating became for the guy to get the woman in bed.
Conquest was everything.  And sometimes women played the same game.  Romance seemed to be fading, the chance to know someone's inner thoughts and dreams before hoping into bed was drifting away.
Today the dating scene has changed again and oddly enough, computer dating may actually be the salvation of romance.  People meet on-line, chat on line, text on their cell phones.  Sometimes they "date" for months without actually meeting.
There are pros and cons to this new way of meeting people, but personally, I think getting to know someone slowly, savoring those little secrets you discover about each other over the weeks and months, can lead to a far more lasting relationship.  The percentage of people meeting through on-line dating is growing and so is the number of marriages between people who have met via the computer.
So even though I'm a strong supporter of old-fashioned romance, I think there's a place for on-line dating.  The most important thing is finding out what the person is really like, developing a trust that is enduring.
Still, drinking champagne together, dancing till dawn, walking hand-in-hand on the beach, those things are the fun, heart-fluttering part of dating.  Of course, there may also be the chance meeting that leads to falling in love.
In HOT RAIN, one of my favorites, just being re-issued in January, Allie Parker is abducted by drug smugglers, who hold her prison aboard their yacht headed for Mexico.  Fortunately for Allie, gorgeous and sexy Jake Dawson is also aboard, and Jake is one of the good guys–an undercover ATF agent.  The problem is Allie doesn't know it and Jake can't break his cover or both of them are likely to wind up dead.
It's a fun book with plenty of action and romance–none of which takes place behind a computer!  If you haven't read HOT RAIN, I hope you'll give it a try and that you enjoy.  Warmest wishes, Kat
About the Book
I wanted to let you know that one of my favorite books, HOT RAIN, is being re-issued with a gorgeous new cover.
In HOT RAINAllie Parker is determined to find her best friend's killer, which puts her in the wrong place at exactly the wrong time. Undercover ATF agent Jake Dawson has his hands full with Allie, un unwilling passenger on the yacht he's aboard. He's running with a gang of dope dealing murderous thugs–and Allie thinks he's one of them.
I loved writing HOT RAIN because it has a great deal of humor. It's high action adventure and the heat is cranked up, too.
I hope you'll watch for HOT RAIN and that you enjoy. Very best, Kat
Also by Kat …
Connect with Kat Martin on Facebook
Read an excerpt
Watch Video
To comment on Kat Martin's blog please click here.