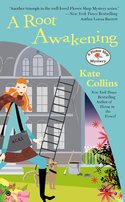 I almost titled this Paralyzed by Fear, but that sounded too negative, and I want this to be a positively uplifting blog.  Just so you know, I'm using the word "bliss" to reference what makes us happy in life, what makes us want to get up in the morning, what fulfills us as human beings.
Stalled careers are a big problem among writers both published and unpublished. I've met people who want to be published, who have the ability to write, but can't bring themselves to send their work out to a publishing house for fear of rejection. I've met talented musicians and artists with the same problem. The only thing keeping them from achieving their bliss is fear. They are afraid to trust their talent. They're afraid of how bad rejection will feel. They're afraid they'll be humiliated. Ask successful writers/artists/musicians about those fears and they will tell you they had to let go of them or they never would have made it.
Being out in the public as much as I am, I encounter so many people who are stuck in a cloud of fear and negativity—from stalled careers, money troubles, relationship issues, parenting problems, and on and on. But then I see others who have had the same or worse tribulations and still found ways to find their bliss. I've heard unbelievably touching stories of people who've come from some of the worst conditions in the world— impoverished villages in Africa, dangerous ghettos, prisons—who made their dreams happen against all odds. Their secret was that they never stopped believing in themselves.
Believing in yourself gives you the power to achieve. Letting fear take hold keeps you from achieving. You have to ignore fear, push it aside, and say to yourself, "I want to do this. I will do this. If I get rejected, that doesn't mean I failed. It means I have to do better. I will learn from this and try again." That's what I call success. After all, what is the worst that can happen? You may discover that your talent lies elsewhere. But how will you know unless you try?  As in a quote I read recently, failure isn't trying and not succeeding, failure is not trying at all.
Write down your goals on a piece of paper and post them where you can see them. Meditate or pray about them every day. If your gut is telling you to go for it, if a little whisper in your mind is saying, "Write that book!" or "Get that song published," don't ignore it. Those gut feelings, or whispers, are coming from a higher power. Listen. Let go of your fears and seek your bliss.
If you haven't found your bliss, what fears are holding you back?
About A ROOT AWAKENING
Abby Knight's marriage may be in full bloom, but house hunting is no bed of roses in latest novel in the New York Times bestselling Flower Shop Mystery series…
Now that they've tied the knot, flower shop owner Abby Knight and her husband, Marco, want to put down roots. When it comes to picking a house, Marco can't wait to get his hands dirty, while Abby isn't ready for a fixer-upper. But conflict really sprouts when they're checking out a dilapidated Victorian and watch a construction worker take a life-threatening tumble.
Since witnesses claim the man shouted for help, suggesting that the fall was no accident, the victim's flamboyant wife hires Marco to find the person responsible. Meanwhile, Abby keeps secret from Marco her own investigation into the home's inhabitants, a family whose off-kilter behavior has aroused her suspicions. If only Abby's very pregnant cousin, Jillian, will stop distracting Abby with false labor pains, she can conclude her own inquiries before Marco finds out…and her case blossoms into a disaster.
Read Fresh Fiction's review.