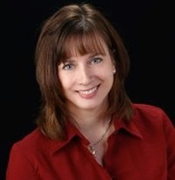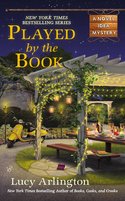 People often ask me if I use real people as my characters. Some ask with a bit of a grin and sly wink, as if to say, "You could use me, if you wish." The answer is always no, and often receives a disappointed sigh from the person who asked. But using real people as characters could be libelous. And while everyone has some interesting aspects to their lives and/or personalities, fictional characters need a ton of fascinating traits to really hold readers' attention. So, what I like to do is "borrow" a few of those attributes from the people around me and merge them into my fictional characters.
For example, the lady who lives down the road and wakes at the crack of dawn every spring day to painstakingly clip the yellow heads off dandelions in her yard—all million gazillion of them—well, I find her fascinating. What motivates her behavior? (Besides the fact that she doesn't like dandelions.) What type of person has the tenacity, or perhaps the compulsiveness, to do such a thing? What other compulsions might she have? And how does she feel about the guy who lives next door to her with the field of weeds, all turning to seed, and blowing into her yard? Man, I bet he drives her crazy. How crazy, I wonder. Enough to push her over the edge? Voila, there's a story, and all as a result of a single interesting character trait pushed to the max! Even so, I would never put my actual neighbor in a book. Especially not that one–she might recognize herself and try to deadhead me!
However, all my characters are derived, in one way or another, from real people. Because in order to give my fictional people realistic behaviors, I need to collect mannerisms, idiosyncrasies and, yes, even odd quirks from the people around me. Am I worried that someone might recognize themselves in my writing? Nope. The good thing is, fictional characters always morph into something bigger than reality. They're better looking and in better shape than real people—his T-shirt stretched tautly over his well-defined, muscular torso. They're braver than real people—without reservation, she entered the dark, snake-infested basement in search of the escaped convict. And they're always twice as sensual as anyone I know in real life—you don't need an example to know what I mean here. The characters become the people we want to be like, or the heroes we'd love to meet, or the villians we would willingly kill off ourselves! Through careful observation and creative packaging, I take traits from those around me and spin them into realistic characters, albeit a bit bigger-than-life, who hopefully will both resonate with readers as real and yet be complex and interesting enough to be worth following.
For instance, consider Lila Wilkins, a literary agent who finds herself not only engrossed in the mystery books she vets for her agency, but also in the lives—and murderous traumas—surrounding both her would-be writers and bestsellers authors. Each character is complex and quirky, from her tarot card reading mother, known as The Amazing Althea, to her New York transplant of a boss, Bentley Burlington–Duke, founder and president of Novel Idea Literary Agency. If you'd like to meet Lila and learn more about my latest characters, check out PLAYED BY THE BOOK, the fourth novel in the Novel Idea Mystery series. In it, when a popular TV garden show host comes to town to promote his upcoming book for Lila's agency, the garden club women are swooning—but one ends up also clobbered with a garden spade! The book is chock-full of all-too-real characters, bucolic garden themes and, unfortunately, an evasive murderer.  What you won't find, however, is a crazy dandelion lady. I promise.
About PLAYED BY THE BOOK
The New York Times bestselling Novel Idea Mysteries make their return with Lila Wilkins, literary agent and "murder magnet," planning a book signing garden party. But things aren't coming up roses when she has to weed out a dangerous killer…
The owner of the Novel Idea Literary Agency is thrilled when former local boy and popular television show host Damian York returns to Inspiration Valley, North Carolina, to launch his new gardening book. But Lila is less than excited about the hubbub when she sees her mounting to-do list. Between planning York's gala and sprucing up her yard for another event, she's spread too thin—especially after she finds a skull buried in her flowerbeds.
As Lila's macabre discovery leads to other secrets hidden in Inspiration Valley's past, a member of the local garden club is found slumped over her prize roses—murdered. Now it's up to Lila to dig through old mysteries and new clues to unearth a murderer before someone else is found pushing up daisies…