Danielle: Hi, Katee! Welcome back to Fresh Fiction and congrats on the release of NEON GODS! This is a Hades/Persephone retelling. What appealed to you about this classic Greek Myth?  
Katee: Thank you so much for having me! I was really excited to write a Hades and Persephone story because it's the framework for so many of the stories we tell today. You can see echoes of the dynamics in a good portion of dark romances, and I was really excited to intentionally retell the myth through that lens as a contemporary dark romance.
One of the things I love about your novels is how unabashedly sexy they are! NEON GODS is no different, and there are some really poignant and frank discussions about consent, birth control, and boundaries—which I think many readers will appreciate and enjoy. How do you balance the fun sexytimes and the important conversations that go along with them? 
Honestly, this might sound a little strange, but I view those conversations as a different sort of foreplay. To me, there's nothing sexier than a partner (or several partners) discussing how to make the experience enjoyable and safe for everyone involved. There's a level of caring there, even before the characters are necessarily in love, that helps set the scene for when the heat really kicks up and allows the reader to enjoy the sex scenes even more.
In the Greek myth, Persephone is often portrayed as very innocent, a little naïve and sheltered, and yet she still catches the eye of Hades. How did your Persephone surprise you throughout NEON GODS?  
I always knew going in that my Persephone's sunshine hid a little bit of a feral center. She moves through a world of powerful people who will crush others to get to the top, and the way she survives is with her mask of sunshine. It's calculated and intentional, but she surprised me a few times with how the banter between her and Hades developed.
Hades is the God of the Underworld in mythology and can be such a polarizing character. And yet he's so taken with Persephone and they both learn to compromise in different parts of their burgeoning relationship. What did you love most about Hades?  
I love Hades in general because you can write him as a character in so many different ways (it's why I will read any and all Hades-Persephone retellings because each author brings a little different perspective). With this Hades, I loved how unaware he is of how the people around him perceive him. He's determined to believe that he's a monster, contrary to the belief of literally everyone who matters in his life.
I follow you on social media and know that you make the rounds on a lot of romance podcasts, chat shows, and more! For someone looking for a place in #romancelandia, what are some of your favorite shows to listen to/watch, accounts to follow, etc.?  
I highly recommend Wicked Wallflowers Club and the Journeys of Romance podcast for truly excellent author interviews with a wide variety of authors. For review and book-related podcasts, I love Heaving Bosoms and Fated Mates. Shelf Love Podcast also does really deep dives into a lot of romance-related content and I always feel like I learn so much from each episode.
What can readers expect from you next? 
As always, I'm a creature of barely controlled chaos. The next Dark Olympus book will be ELECTRIC IDOL and features Psyche and Eros. For indie stuff, I'll be continuing both the Sabine Valley series and the Touch of Taboo series this year, as well as starting a monster romance series.
Rapid Fire Random Questions 
Summer or Winter?:  Winter (I hate being overheated and love sweaters)
A favorite bookish memory: Tamora Pierce signed a book "to my fellow author" a few years ago, which basically made my entire life.
If you had to be an animal, what would you be and why?:  A cat because laying around sunbathing, interspersed with wild activity, sounds fun.
A book you wish was taught in school:  Oh whew, I really with teachers were allowed and encouraged to incorporate YA books that have been published in the last ten-ish years, especially by marginalized authors. Off the top of my head: Belles by Dhonielle Clayton, Slay by Brittany Morris, and Wicked As You Wish by Rin Chupeco.
Dusk or dawn?: Dawn
A personal indulgence you'll never give up:  Coffee.
Do you believe in ghosts?:  Yes, and they terrify me.
Vanilla or chocolate?:  Chocolate.
A movie or TV show that you love but feel like no one else likes: A Perfect Getaway (mostly because no one has seen it)
You have a totally free afternoon – no deadlines, no obligations, no Twitter notifications!  What do you do?: Curl up in my hammock and read, or play video games.
Dark Olympus #1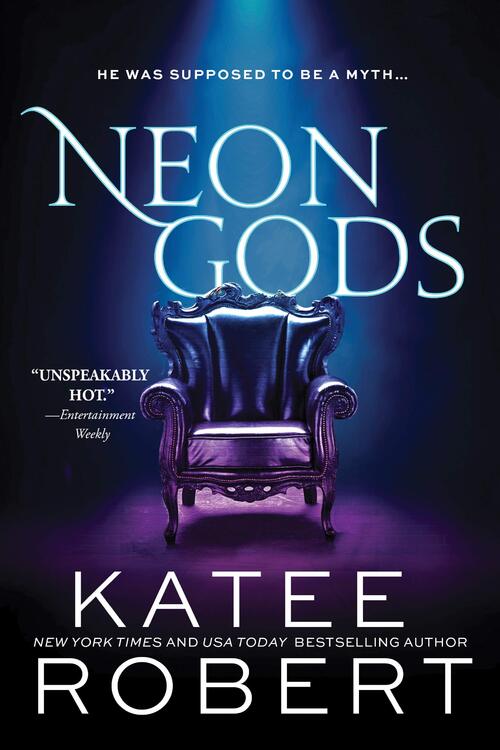 Society darling Persephone Dimitriou wants nothing to do with her mother's ambitions. She's biding her time until she's able to leave the ultra-modern city of Olympus and start her doctorate degree. The one thing she never planned on? Her mother ambushing her with an engagement to Zeus—a man with more than a few dead wives in his past. Persephone will do anything to escape that fate…even flee the sparkling upper city and make a devil's bargain with a man she once believed was a myth.
Hades has spent his life in the shadows, and he has no intention of stepping into the light. Not even for the woman who flees into his territory as if the very hounds of hell are on her heels. But when he finds that Persephone can offer a little slice of the revenge he's spent his entire life craving? It's all the excuse he needs to agree to help her—for a price. She'll be his for the summer, and then he'll see her safely out of Olympus and away from her mother and Zeus.
Hades and Persephone's deal might seem simple enough, but they both quickly realize it's anything but. With every breathless night spent with Hades, Persephone wonders at her ability to leave him behind. And Hades? Now that he has a taste for Persephone, he's willing to go to war with Olympus itself to keep her…
Romance Contemporary [Sourcebooks Casablanca, On Sale: June 1, 2021, Trade Size / e-Book, ISBN: 9781728231730 / eISBN: 9781728231747]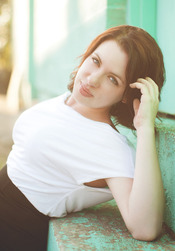 New York Times and USA TODAY bestselling author Katee Robert learned to tell her stories at her grandpa's knee. Her 2015 title, The Marriage Contract, was a RITA finalist, and RT Book Reviews named it 'a compulsively readable book with just the right amount of suspense and tension." When not writing sexy contemporary and romantic suspense, she spends her time playing imaginary games with her children, driving her husband batty with what-if questions, and planning for the inevitable zombie apocalypse.
***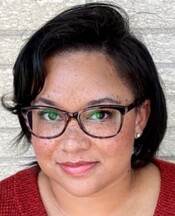 Danielle Jackson Dresser is a contemporary romance author (her debut novel with Berkley will be out in 2022!), avid reader, lackluster-yet-mighty crafter, and accomplished TV binge-watcher.
Once upon a time, she was a publisher publicist and continues to cultivate her love of books and reading by chatting with the best authors in the business as the Editorial Manager of Fresh Fiction and co-host of the Fresh Fiction podcast. Danielle is one of the Boozy Book Broads, a monthly author chat show streamed live on YouTube. She also moderates panels, interviews authors, and hosts a book club at Love's Sweet Arrow, the romance-focused independent bookstore.
Danielle lives in Chicagoland with her very own romance hero husband, darling daughter, and two tempestuous cats. Follow her on Twitter and Instagram, @dj_dresser.