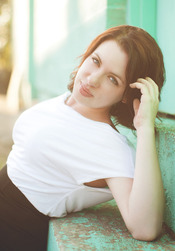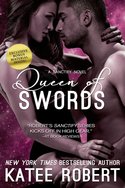 Tarot cards in a sci-fi novel? It seems kind of a weird mix at first glance, and probably second glance, too.
Even in today's society, tarot cards are met with a wide variety of responses. Some people swear by them… and just as many people swear that they're nonsense. Then there is the group I fall into – the one who can't really say one way or another. If you've ever had your cards read by someone who does it often, you know what I mean. It's downright eerie.
So how did the cards work their way into a universe so different from our own?
It started, as most of my books do, with a "What if?" question. I read Ann Aguirre's GRIMSPACE (which I highly, HIGHLY recommend if you haven't picked it up yet). In her future, life after death has been proven not to exist. It's done really well.
But I started wondering what would happen if exactly the opposite were true. What if religion was king? It's not a revolutionary thought, but the one thing that hit me and stuck was the idea that if there were gods, what if the various ways of fortune telling were truly how someone could communicate with them?
From there, it developed in fits and starts, but I finally decided on tarot specifically because it's one of the most fascinating forms I've come across. There are so many different decks, and each card tells its own story. A card might mean something…until it's next to another card and then it means something totally different. It's truly amazing.
Which is where my heroine, Ophelia, comes in. She's part of the Diviner species, which are a human offshoot. They're characterized by their violet eyes and the cards they use to communicate with their goddess, the Lady. As with all things, She's not always benevolent—if a Diviner refuses to give a reading to someone who asks or doesn't follow the advice of their own reading then bad things happen. Sometimes really bad things.
You can't have cards that truly tell the future without the consequences that accompany that.
What about you? What are your feelings when it comes to Tarot?
To comment on Katee Robert's blog please click here.