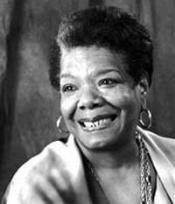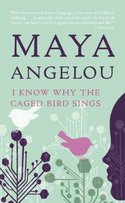 There are few figures in recent American history that are as well loved and recognized as Dr. Maya Angelou. Even though she has departed this world today at the age of 86, Angelou's vibrant spirit echoes on through her art.
Angelou dedicated her life to spreading hope, combating prejudice, and fostering the belief that regardless of race, class, or gender, every person holds the right to live, and live fully. Through her writing, Angelou became a voice for the oppressed, and through her presence, she inspired everyone who knew her. Her poetry and memoirs express her profound resilience and passion for life, encouraging anyone who read them to persevere, cling to truth, and refuse to be broken by adversity. Angelou wrote in her famous poem "Still I Rise":
You may write me down in history
With your bitter, twisted lies
You may trod me in the very dirt
But still, like dust, I'll rise.
Angelou was born Marguerite Johnson in 1928 in St. Louis, Missouri, and grew up among heavy segregation in Arkansas. Before she became recognized as a poet and writer, Angelou was known as a performer, traveling America and Europe as a dancer and singer in the 1950's. She danced with modern legends Martha Graham and Alvin Ailey, and she recorded an album called "Calypso Lady." She is also recognized as a political figure for her efforts in the Civil Rights movement.
To experience the life of this amazing woman, the Fresh Fiction staff recommends all of her works, especially I KNOW WHY THE CAGED BIRD SINGS, ALL GOD'S CHILDREN NEED TRAVELING SHOES, and MOM & ME & MOM. You can also find more at mayaangelou.com and Poetry Foundation
From Wednesday Reads on WFAA News 8 at 4pm