When I was growing up in Central Florida the space program and NASA was a really big deal. There wasn't a launch that I couldn't see from my house (even though I lived in the middle of the state and not on the coast) in fact when there was a launch sometimes my dad would get out the ladder and we'd all climb up and sit on the roof to watch it. This is probably something that no parent would do today but I loved it.
My first job was at Walt Disney World's Magic Kingdom in Orlando and it was in Tomorrowland. The ride I worked on was Mission To Mars. It was a simulated space journey to Mars and part of my job was interrupt the audio animatronic Mr. Johnson in mission control to get guests onto the space craft. I had a thirty second interaction with a robot, how cool is that?! If you remember the ride you might have thought it was tired in the 80s but a part of me just loved it. And in that last hour before the theme park closed and we didn't get that many guests through the ride I'd make up stories about going to Mars. Since I was a romance reading addict from an early age those stories always involved myself as the plucky heroine and some dashing astronaut dude as the hero.
This series is really close to my heart. It came out of a conversation about the space program and ranches in Florida. I also grew up in a very rural area and my parents have had everything from an egg ranch to a citrus grove. I never had any doubt about where the meat on our kitchen table came from (my dad was a big proponent of not naming animals anything except steak or bacon since that was what they'd become!). So I was remarking to my editor that most people don't realize that Florida has so many ranches. And then we talked about combining it with the space program.
The NASA missions all launch from Florida but mission control and training takes place in Texas—a place I've also lived and when I got home from the conference I sent my editor an email and the series Space Cowboys was born.
I've got an autographed copy of NO LIMITS to give-away to one of you. All you have to do to be entered to win is to tell me something from your childhood that you loved or tell me about your favorite Disney World ride…mine is It's A Small World—which I also got to work at! It was really a dream come true. I loved every second of it.
Happy reading!
Kathy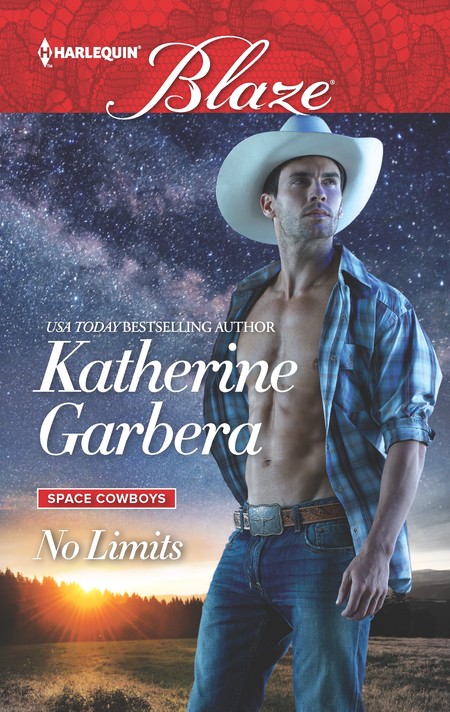 Some cowboys are outta this world…
Astronaut Jason "Ace" McCoy tried to escape Cole's Hill, Texas—and the memory of Molly Tanner's dark eyes and strawberry-scented hair—among the stars. Now he and Molly have jointly inherited her father's struggling ranch. And having failed his latest medical tests, Ace is on leave—maybe forever.
He's determined to sort things out with the ranch and get back to Houston as soon as possible. What he isn't counting on is that Molly's only gotten more beautiful over the years…and she still wants him. The passion between them is hotter than rocket fuel—and just as dangerous. He can't promise anything as long as there's a chance to go on another mission. But even in orbit, this attraction has no rules…and no limits.
Romance Contemporary [Harlequin Blaze, On Sale: September 1, 2016, e-Book, ISBN: 9781488000355 / eISBN: 9781488000355]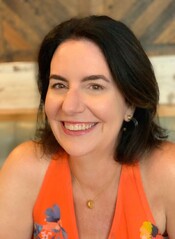 Katherine Garbera is the USA Today national best-selling author of more than 75 books. Writing is the chief focus of her time after her family and the only thing she likes more than working on her own books is reading other authors. She is a frequent speaker at conferences and loves the opportunity to talk about writing with anyone who'll listen.
Garbera started making up stories for her own benefit when she was on a competitive swim team in high school. Though she went to State and usually medaled at swim meets, Katherine says her heart wasn't in swimming but rather in the stories she created as she swam laps at practice.
She worked for The Walt Disney World Company for 15 years and did everything from being a hostess on It's a Small World, to saving swimmers at the Grand Floridian Resort, to touring around VIPs such as Jack Valenti at the Disney-MGM Studios and being a production page on the New Mickey Mouse Club–yes, it might be possible that Britney, Justine and Christina owe her a nod of thanks for keeping all those kids who had to go to the bathroom from interrupting their performances.
A Florida native who grew up to travel the globe, Katherine now makes her home in the Midlands of the UK with her husband, two children and a very spoiled miniature dachshund.