Those of you who have read my books know that I generally write characters that are fairly compatible. I mean that Polite Society would not think twice about the match. There are no misalliances. Their friends and family always say, "They would be perfect together, if only . . ." Naturally, lots of stuff is thrown in their paths. All very realistic to the Regency, but everyone can see them getting together at the end, and fun to watch them get to their HEA.
Well, in WHEN A MARQUIS CHOOSES A BRIDE, not so much. In fact, were we in high school, they would probably be voted least likely to get together. Dom is stuffy. Dotty is not. He thinks his life should be perfectly ordered. Dotty fills hers with misplaced and mistreated animals and people. He always takes considers what is best for his rank. Dotty could care less. Her friends encourage her to kick him to the curb. And his friends refuse to believe he would align himself with anyone like her.
You know these people right? It doesn't matter if it's the guy or the gal who is stuffy and stuck up or which one who is the free spirit. They might be attracted to each other, but they are not meant to be together.
You don't even see this all that often in the movies—even my husband the movie buff couldn't think of one—because everyone knows it doesn't work.
But what if it does? Sometimes all it takes to push one over the edge is a little opposition.
"I'm busy. Why are you here?"

Worthington leaned back in the chair. "To speak to you about Miss Stern before anything can take root."

Dom had never before had the desire to reach out and grab a man by the throat, but now seemed like an excellent time to start. "What are you talking about?"

"You. Dotty deserves better than to be courted by a cold fish like you."

Sweat broke out on Dom's hands as he tapped his pencil. Was his cousin going to forbid him from seeing her? Even the name, Dotty, that he'd hated, didn't seem so bad anymore. "Who said I was courting her?"

Leaning forward again, Worthington's brows drew together. "That is exactly what I am talking about. You care for no one but yourself and your blasted consequence."

His hands curled into fists. "You nothing about me."

"I know how you vote," Worthington snarled. "I know you supported the Corn Laws that will end up causing men, women, and children to starve."

Of course Dom had voted for the Acts. His uncle had explained how it would help the country. "Supporting the government is the right thing to do."

"Only if you are a large landowner who doesn't give a damn about anything or anyone else." Worthington's jaw clenched. "But I didn't come to talk politics to you. How can you say you're not courting her when you made an engagement to attend the opera with her, had Countess Esterhazy, of all the busy gossips, introduce you to Dotty to waltz, and asked her for a drive in the park today? Do you honestly think the rest of the ton will be as sanguine as you are being? You will have brought her into their sights, and if you cast her aside, where will she be? Or do you even care? After all, she's only the daughter of a country baronet."

The pencil Dom held snapped in two. Rage coursed through his veins, and he wanted to strike out. He forced himself to calm down. Fighting with his cousin would not help him. "Just what do you suggest I do?"

"Cancel your plans. Say you have an emergency at Merton or one of your other estates, and leave Town."

He breathed through his nose to keep from leaping over the desk and pummeling Worthington. All his life he had done what others told him to do. No longer. Damn. Baronet's daughter or not, he wanted her. "No. If necessary I will see her father and ask his permission, but you are not going to stop me from courting her."
What do you think? Can opposites attract?
Thanks to their large extended family and unconventional courtship, the Worthingtons have seen their share of scandal and excitement. But nothing has prepared them for this…
The Dowager Lady Worthington isn't quite sure what to make of country-girl Dorothea Stern. As the granddaughter of the Duke of Bristol, Dotty is schooled in the ways and means of the nobility. But her sharp wit and outspoken nature has everyone in a tizzy. Especially their cousin, Dominic, the Marquis of Merton.
Prematurely stuffy, Dom was raised by his cheerless uncle to be wary of a host of things, including innovation, waltzing, and most perilous of all: true love. Still, there's something about Dotty, beyond her beauty, that Dom cannot resist. But the odds are against him if he intends to win her as his bride. Will he choose loyalty to his family—or risk everything for the one woman he believes is his perfect match…
Romance Historical [Zebra Shout, On Sale: August 30, 2016, Paperback / e-Book, ISBN: 9781420139570 / eISBN: 9781420139587]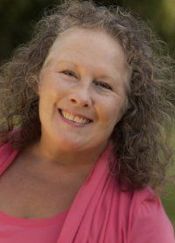 Bestselling author Ella Quinn's studies and other jobs have always been on the serious side. Reading historical romances, especially Regencies, were her escape. Eventually her love of historical novels led her to start writing them.
She is married to her wonderful husband of over thirty years. They have a son and granddaughter, one cat and a dog. After living in the South Pacific, Central America, North Africa, England and Europe, she and her husband decided to make their dreams come true and are now living on a sailboat cruising the Caribbean and North America.
She loves having readers connect with her.