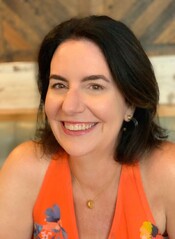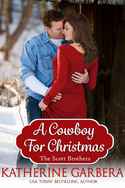 It's safe to say that most if not all of my traditions revolve around my family
and food. My earliest memories are of sitting in the kitchen at my grandmother's
house with my mom and her talking, laughing and eating. I like to linger at the
kitchen table when I have friends and family over. There is something that just
feels so right about it.
I can still remember the sadness and sense of loss I felt the year my
grandmother died. My mom and sisters and I helped pack up her house and we were
drawn to the kitchen and her pots and pans and her cookbooks. We split the
cookbooks up and I found that the cookbooks were a link to her. She'd written
all sort of notes on recipes and left her own variations on pieces of paper in
the books.
Whenever I use one of her recipes I feel like she's right there in the kitchen
with us, giving us kisses and telling us how wonderful we are. One of those
recipes is a traditional Italian Christmas cookie. They are called struffoli.
They are little bits of fried dough coated in honey and sprinkles. Now my kids
and husband will tell you I have an unnatural propensity to use sprinkles on
every holiday and on everything—ignore stories of the green sprinkles for St.
Patrick's day in the biscuits which made it look like they might be moldy. ☺
Here is my grandmother's hand-written recipe.
And here is my typed up one with the parts she left out.
2 cups sifted flour. Mix in 3 eggs beat after each egg. Add ½ teaspoon of
vanilla. Mix well to make a soft dough. Roll into a long strip of dough (like
when you gnocchi) and cut into 1 inch pieces. Roll the pieces in your hand until
they are round. Drop into hot oil and cooking until they are brown on all sides.
Take from the oil and drain on a paper towel for a few seconds then toss in
honey and coat with brightly colored sprinkles.
In my novella A COWBOY FOR CHRISTMAS one of the pivotal scenes involves the starting of new traditions for Annie and Carson. I think that traditions are a link between the past and the present. I adjust them as needed. For example my grandmother would have used orange peel instead of sprinkles on the struffoli but my kids thought it looked funny and wouldn't eat them so we used just sprinkles until they were older to appreciate it.
Annie is lost. Her parents are dead and her sister and she are estranged so when she thinks of Christmas it's a little tinged with sadness and Carson who has his own little boy and has also been lost helps her by creating a tradition.
Here's an excerpt of that scene:
He wrapped his arm around her shoulder. "Then let's start some."
She wanted to but then she started worrying if he'd be with her next Christmas.
"What if—
"No. No questions, we are going to start a tradition and that's it."
"Okay, so what is the tradition going to be?"
"Well it starts with me delivering your tree and you fixing me lasagna for dinner… see how I've guaranteed you'll make dinner for me again?"
"In a year? Don't you want dinner before then?" she asked, worried. She realized that she was afraid because she wanted this to be real. She wanted everything she felt for Carson to be perfect and if it wasn't she had no idea what she'd do. She was out of places to run to. Maybe that would be enough. Maybe it'd be enough to stay this time.
"We'll have dinner again before next Christmas, but this is about our tradition."
"Okay," she said. Stop worrying, she warned herself. "What's next?"
"Well, we decorate your tree," he said.
"You're just saying the things we're doing," she said. "Does that count?"
"That's how traditions get started," he said. He took a box of hand-wrapped ornaments that had been her mom's and handed them to her.
What are some of your traditions for the holidays? I'm giving away an ebook copy of A COWBOY FOR CHRISTMAS to one lucky blog participant.
To comment on Katherine Garbera's blog please click here.