Instead of trying to find your perfect match in a dating app, we bring you the "Author-Reader Match" where we introduce you to authors as a reader you may fall in love with. It's our great pleasure to present KATHLEEN AYERS!
What I Write:
Historical romance, primarily post-regency/early Victorian. My latest release is The Theory of Earls, the first in my new series. Wicked Again, book #7 in the Wickeds series will hit Amazon on October 29.
About:
Fifty-something romance author seeks readers for steamy, historical romance. Must be intrigued by handsome rakes who are prone to requesting young ladies play the piano for them in their underthings, especially when the gorgeous gentleman is assisting the young lady in her pursuit to marry one of his friends. .  .to avoid marriage to a pear-shaped son of an earl.
What I'm looking for in my ideal reader match:
-The perfect idea of a date would be sliding between the sheets with an e-reader or a paperback and sipping on a glass of wine. Ice cream might also be involved.
-Fantasizes about what it would be like to be a duchess. Or a countess. Really, anyone with "Lady" before their name.
-Likes history with a healthy dose of lust.
-Has always wanted to visit a gambling hell and learn to play faro.
-Isn't turned off by witty heroes who are prone to making thinly veiled sexual innuendos.
-Appreciates the look of a handsome lord in leather riding breeches and boots.
-Dreams of being ruined during a ball and causing a scandal.
-Adores witty, charming gentlemen who are as attractive as they are amusing.
What to expect if we're compatible:
-Books with sizzle you can't put down and stay up all night reading.
-Heroes you fall madly in love with.
-Tantalizing tidbits, freebies and bonus content in my newsletter and Readers Group.
—
Exclusive Giveaway – COMMENT TO WIN
What do you love about historical romance? Leave a comment and you'll be entered to win Kathleen's fabulous giveaway: a basket that includes Amazon $10 gift card, a signed copy of my new release, and other goodies to pamper yourself while you read.
—
The Beautiful Barringtons #1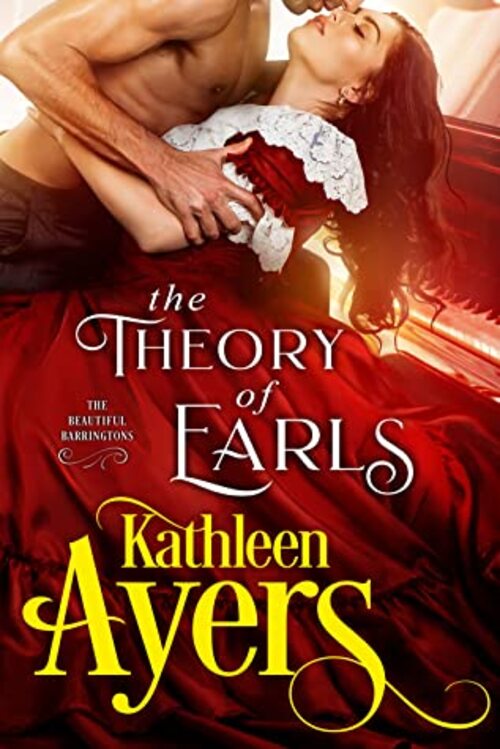 "Chemise. Stockings. Piano."
Three words, uttered by the beautifully rakish Lord Welles, leave Margaret Lainscott speechless. His improper request, that she play the piano for him in her. . . underthings is as shocking as it is titillating. Margaret should never have asked his help in reintroducing her to Lord Carstairs. But his friend meets all of Margaret's criteria for a husband; passably attractive, of below-average intelligence, and possessed of an obsessive outdoor hobby which will leave her free to pursue her own life.
Welles is one of London's most committed bachelors, known for his notorious dealings with women and his part ownership of one of London's pleasure clubs. He's long admired Miss Lainscott's unrestrained passion at the piano; a passion he suspects is not reserved only for her music. Welles is certain Miss Lainscott will not entertain his improper request despite the attraction burning between them.
A young lady such as Miss Lainscott would never ruin herself willingly.
And Welles? Nothing would make him compromise his heart. . .
Until a duet with a passionate pianist changes his mind.
The Theory of Earls is a steamy, sexy regency romance with a guaranteed happily ever after and the first in a new series, The Beautiful Barringtons.
Romance Historical [Self-Published, On Sale: August 28, 2020, e-Book, ISBN: 9798677611438 / ]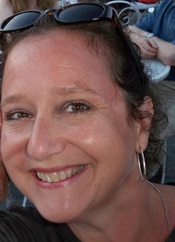 Kathleen Ayers has been a hopeful romantic since the tender age of fourteen when she first purchased a copy of Sweet Savage Love at a garage sale while her mother was looking at antique animal planters. Since then she's read hundreds of historical romances and fallen in love dozens of times. In particular, she adores handsome, slightly damaged men with a wicked sense of humor. On paper, of course.
Kathleen lives in Houston and is married with one college-aged son and two very spoiled dogs.