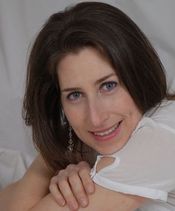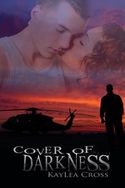 Thanks to everyone at Fresh Fiction for having me here today! I'm Kaylea Cross, and I write romantic suspense featuring deliciously alpha male military heroes. Why? Because they're hot, and because I admire the hell out of people serving in the military.
Specifically, I write mostly about Special Ops heroes. For me, there's just something about a covert warrior that makes me all gooey inside. Obviously they're dedicated and brave, disciplined and smart. They don't give in easily, and they're pretty much guaranteed never to give up on anything they've dedicated themselves to. When they apply that kind of skill set and tenacity to pursuing a woman in a romantic relationship…whoa. Makes my toes curl every time. Well that, and knowing that no matter what crisis occurs, they can and will handle it. It's that very "I got this" attitude that makes them such amazing characters to write about.
I read Special Ops non-fiction books all the time, and I'm an admitted war and military documentary junkie. If it involves SEALs, Special Forces (not the same thing as Special Ops, by the way–people get them confused all the time), Delta Force, Air Force Combat Controllers and Pararescue Jumpers, I'm so there. I know it's weird, but I can't help myself.
Today I'm going to introduce you to Dec McCabe, the Navy SEAL lieutenant from the second book in my award winning series, COVER OF DARKNESS. He's rock solid, especially under pressure, and he takes his job extremely seriously. Earning the coveted Trident and the right to wear it every day means everything to him, but this story–and the heroine–tests him to his limit.
Blurb: Targeted by a terrorist cell, Bryn McAllister survives a bombing at the U.S. Embassy in Beirut only to be left to die in a desert cellar. When she is rescued by Navy SEAL Lieutenant Declan McCabe and his team, Bryn must rely on the handsome officer to get her to safety. But just when she thinks the nightmare is over, family friend and legendary CIA operative Luke Hutchinson recruits her and McCabe to help track down the terrorist mastermind responsible for the attack.
With Bryn determined to see the terrorist brought to justice, Dec joins up to protect her, prepared to do whatever it takes to keep her safe during their dangerous mission. Battling the explosive attraction between them, Dec fights to keep his distance from her so he can do his job and keep her alive. But when plans falls apart and Bryn is captured, he must make the agonizing choice between his duty as a SEAL and the life of the woman he loves.
Interestingly, since the night Osama Bin Laden was killed by the SEALs of DevGru (that's Naval Special Warfare Development Group by the way, not SEAL Team 6 as they once were known), there's been a huge uptick in reader consumption of SEAL romance books. I'm thrilled about that. In COVER OF DARKNESS, I try to show you what it takes to become a SEAL, and what they're capable of in the field once they do. It's important to me to put in details that make the story interesting for the reader, and I hope you'll learn something new about SEALs and the War on Terror from the book.
I'd love to give away a digital copy of COVER OF DARKNESS today to two commenters, so please leave me a message about your favorite military romance heroes and authors to enter. I'll tell you mine if you tell me yours!
Happy reading!
www.writersgonewild.blogspot.com
To comment on Kaylea Cross's blog please click here.