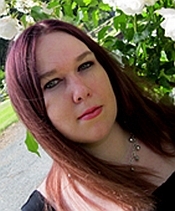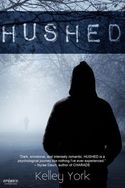 If the amount of romance in your books tells something about how romantic you are, then I think I'm in trouble.
It isn't that I don't like romance, because I do! I love it in books. In fact, I often feel something is lacking if there isn't a little bit of lovey dovey stuff. There characters don't even have to get together (or stay together), but I love that kind of strong emotional connection. I can think of several books where the romantic aspects either made or broke the story for me.
My plots are never romance-propelled. I always write stories about something else with a bit of romance weaved in. HUSHED isn't a romance. It's a thriller that happens to have a weird twist of love in it. Sometimes, this makes me sad, because I know so many readers love the romance in books and I don't feel like I can deliver these epic love stories. All I can do is write what I write and hope people enjoy it, romantic or no.
I like slow-burn romance. (Evan and Archer are very much that way.) The instant love-at-first-sight stuff very, very rarely works for me. I like tension building, slow realization, and hesitation. I recently finished SAVING JUNE and thought the romance in that was well done. Then we can take a book like IMAGINARY GIRLS, which doesn't really have romance in it. Just a little, and it isn't the center of the book, but it creates its own quiet subplot which lends to the overall plot and makes the book that much more amazing.
I love a couple who will honestly make me think "will they, won't they?" And sometimes, I like to be surprised when it turns out they don't work out after all. A mixture really is what I love to see in books.
All this is, of course, a personal preference. I have friends who love romance-centric books where the relationship pushes the rest of the story and there's nothing wrong with that. I hope there are plenty of others out there who like the romances that I'm capable of delivering.
What say you, readers? What kind of romances are you pining for? One commenter will win an e-copy of HUSHED
To comment on Kelley York's blog please click here.