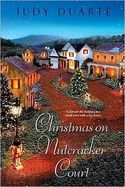 October 2011
On Sale: September 27, 2011
Featuring:
Carly Westbrook; Max Tolliver; Grant Barrows
336 pages
ISBN: 0758238959
EAN: 9780758238955
Kindle:
B005CRY98K
Trade Size
$15.00
Contemporary, Inspirational Fiction, Holiday
Buy at Amazon.com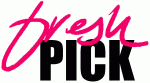 A little inspiration for the holidays…
Christmas On Nutcracker Court
by Judy Duarte
Celebrate the holidays in a small town with a big heart…
This Christmas, come home to Fairbrook, the setting for Judy Duarte's uplifting, heartwarming novels, where friendship, faith, and some extra-special providence will make it a holiday to remember.
Fairbrook is a town tailor-made for Christmas, with beautiful old houses dotting quaintly named streets like Sugar Plum Lane and Nutcracker Court. But not everyone is eager for the holidays to arrive. Cash-strapped single mom Carly Westbrook worries about providing a merry Christmas for her boys. It doesn't help that they've been having run-ins with neighbor Max Tolliver, an aspiring novelist stricken with writer's block. Then there's Grant Barrows, a formerly wealthy businessman whose heart seems to have shrunk along with his bank balance.
Some folks are still determined to make the season sparkle–like the Diamond Lils, a ladies' group that meets weekly to play poker and socialize. This year, they're looking to do some good deeds–and wealthy widow Lynette thinks that a little matchmaking between Grant and Carly would be a perfect place to start.
Yet Christmas is a season for surprises. And sometimes, the gifts we never expected turn out to be the most precious of all.

A charming Christmas tale of family, friendship and faith!
Excerpt
Chapter One
"Hey! Wait up, Josh. You're walking too fast. Aren't you scared of snakes?"
Josh Westbrook turned to face Mikey, his eight-year-old brother. "It's too cold this time of year for rattlers to be out."
Mikey's eyes widened, and the lenses of his brand-new glasses made them look bigger than normal.
"Even on the Bushman Trail?" he asked.
"It's not like we're in darkest Africa or anything." Josh crossed his arms, trying to be patient and not having much luck.
They were just walking along one of the paths in the canyon that ran along the side of Mulberry Park. The Bushman Trail was only what some of the neighborhood kids called it.
Josh supposed it might be called other things, too. The canyon Read More…
Previous Picks