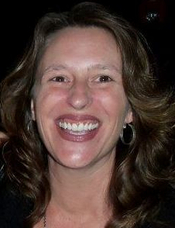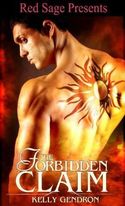 I have a few names for myself: chef, server, laundry attendant, shopper, maid, psychologist (not licensed), mom, wife, daughter, nurse (licensed)… but one of my favorite is 'author'. The problem is that after the dinner has been made and served, clothes and groceries put away, the house cleaned, conversations placed, and—oh yeah—the eight hours of work have been put in… well, I need some more minutes please!
When my first book was published and released, I said aloud, "I'm an author." Little did I know I was adding more names to my already long list: marketing director, researcher, blogger, and financial coordinator. Yet another name I have for myself is 'Supergirl'! Although I only use it at times with my husband and son, I think I'm going to put it to some good use under my 'author' title. Let's face it, I'm here and I'm not about to give up now. Writing has always been a passion of mine, and there's no other way to get rid of the stories roaming around in my head.
It amazes me how so many writers are able to manage their lives and have the time to get their books out. During my research, I'm still trying to find out where they're getting their minutes from because I need to sign up for that plan.
Though I'm new to this, keep an eye out for me. I will find my minutes and continue to write! Check out THE FORBIDDEN CLAIM­— I was able to get it done on borrowed minutes. Below is a short blurb, and here's a link for the full blurb and excerpt.
Ownership of another human being is forbidden. No one knows this better then Jed Kane. He's worked undercover in the Human Trafficking ring for years. So what is Jed to do when he's overcome by a disobedient desire to possess and stake an irrefutable claim upon the carefree and risky Jinx Collins?
For a chance to win a FREE e-Book copy of THE FORBIDDEN CLAIM, let me know what you would need more minutes for, maybe the gym, reading, or some extra sleep… or just drop us a 'hello' and tell us how your day is going—we'd like to hear about that too! Thanks for joining me today, and thank you, Fresh Fiction, for inviting me to be a guest blogger on your wonderful site!
To comment on Kelly Gendron's blog please click here.