When I tell people I'm a novelist, the inevitable next question, is: "What do you write?" When I tell them I write romances, they invariably give me a puzzled, skeptical look. I'm a middle aged lady with a reputation for being reserved, not much of a talker, and definitely not a wild and crazy woman with a vast, exciting love life.
First, I want to admit I did sow some wild oats in my twenties, but I don't look upon those years as something of which I am proud. However, I am proud of the recent anniversary I celebrated with my husband Tim. On February 14, we had been married twenty-eight years. Being married to the same man for almost three decades has given me a richness of experiences from which to draw my romances. I've discovered that the mystery and uncertainty, the flip-flopping of the stomach, the will-he-call, will-he-ask, will-we-live-happily-ever-after, are not nearly as fulfilling as knowing the answers and hearing them repeated year after year. We didn't really have time for much for that. We married in 1988 three months after we met on a bus full of journalists headed from El Paso, Texas, to Albuquerque, New Mexico, for the Mexican Food Capital of the World contest. I think of that day every time I hear a Stevie Ray Vaughn song on the radio (since the bus driver only played his cassettes on that long drive.)
Romance is in the good-night kiss that happens every single night without fail. It's in the funny cards on birthdays and the jokes about robbing the cradle (he's four years younger than I am) that never get old. It's in sharing a laugh over the latest video of our grandchildren. It's in watching him cook dinner for me on Saturday night and the way he hovers as I take the first few bites and wants to know if I like it. Or am I just saying that to make him feel good.
He's not kidding when he asks that question. I've encountered some serious health challenges in the last two years. One of the results is that I can't smell anything and it's affected my ability to taste my food. Tim tries valiantly to find foods that I can taste so he really wants to know. He is a supreme chef and it hurts his heart that I can't enjoy his hard work.
He takes his wedding vows very seriously and there's nothing more romantic in my book. After my back surgery, he moved furniture and set up a bed downstairs. He bought all the medical equipment I needed for my recovery. He got up in the middle of the night to give me my medications, turn me over in the bed, and help me to the bathroom. He helped me shower and washed my hair and cleaned up after me when I was sick and didn't make it to the bathroom. That is true love.
Now he sits with me at the hospital while I have chemo. He goes to the doctor with me and takes care of the laundry and the cooking and the other chores I can no longer do.
He has said if I lose the ability to walk because I've been diagnosed with a debilitating degenerative disease called primary lateral sclerosis, he will carry me.
That is love that is true and romantic and lasting. I thank God for him every day.
All of this colors the stories I write. I look for that kind of love in my heroes. The Amish marry for life. They don't believe in divorce. They seek spouses who share their faith and their commitment to a simple, but hard, lifestyle. When they take their vows, they know the person standing across from them will be there for the rest of their lives. That's why Deborah is so determined that Phineas will learn to love himself so he can love her in THE BEEKEEPER'S SON. And Jesse is so torn over his decision to leave the Amish faith to become a pastor who wins the lost and makes disciples. He may lose the love of his life, Leila, if he chooses his faith. And, in AN AMISH MARKET, Will agonizes over his feelings for Isabella, because he's had his heart broken before, and he's afraid to love again. He knows he has to take a leap of faith with the woman God has chosen for him or live alone for the rest of his life.
Nothing is more joyful and exciting and fulfilling than romantic love between two faithful people who choose each other for a lifetime. It's what makes these stories so special to write and, I hope, to read. So when people look surprised at my choice of genres, I simply smile and tell them still waters run deep. And so does true love.
Giveaway
What are the qualities of "true love" that you consider important? Tell us below and one person will win a copy of the AN AMISH MARKET that includes Kelly's story: Sweeter Than Honey.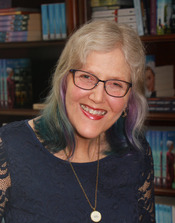 Kelly Irvin is the author of the Bliss Creek Amish series and the New Hope Amish series. Her latest series, The Amish of Bee County, includes The Beekeeper's Son and The Bishop's Son, which released in September. Her novella, The Christmas Visitor, is included in the anthology, The Amish Christmas Gift, which debuted this month. Kelly is currently working on the third installment of The Amish of Bee County, which will release in the spring. It is entitled The Saddle Maker's Son.
The Kansas native is a member of ACFW, Sisters in Crime, and Alamo City Christian Writers. In addition to the ACFW annual conference, she has attended the Glorieta Writers Conference in Glorieta, New Mexico. She also serves as secretary of the ACFW San Antonio local chapter Alamo City Christian Fiction Writers.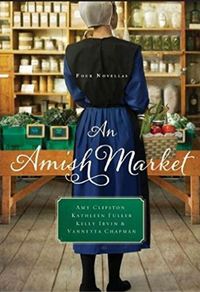 All the color and variety of a quaint Amish shop in a charming collection of novellas by four of your favorite authors. Feel free to come in and browse!
Love Birds by Amy Clipston
While Ellie Lapp and her mother are still mourning the loss of her brother, Seth, Ellie starts working at one of the gift shops in town. Seth's friend Lloyd is talented at carving wooden birds, but his father disapproves and expects him to take over the family farm someday. Ellie sees the beauty in Lloyd's creations and insists Lloyd sell the birds in the gift shop where she works. As Ellie and Lloyd spend more time together, they begin to develop feelings for one another, but she accidentally betrays his trust. Will she lose any hope of a future with him?
A Bid for Love by Kathleen Fuller
Every week, Hannah Lynne brings her home-churned butter to the local market. And every week Ezra stops by to purchase some. Hannah Lynne knows not to read too much into it—Ezra is a confirmed bachelor and barely even glances her way, despite any hope to the contrary. But when Ezra bids an exorbitant amount to win the quilt she had her heart set on, Hannah Lynne can't stop her heart from taking over her mind. Could Ezra finally be in the market for love?
Sweeter Than Honey by Kelly Irvin
Shattering a jar of pickled beets wasn't the impression Isabella hoped to make on her first trip to the local Combination Store of Bee County, Texas. But as embarrassed as she was by the accident, she didn't think it warranted the frosty reaction from the handsome manager of the store, Will Glick. As she soon learns, though, Will's heart has been broken one too many times. And now, for some reason, Isabella finds herself determined to be the one to repair that broken heart and renew his faith in love.
Love in Store by Vannetta Chapman
Stella Schrock works at the Old Mill in Nappanee, Indiana, with new employee David Stoltzfus, a recent widower. When strange happenings begin occurring around town, it appears as if someone wants to close the mill. Stella and David have to work together to solve the mystery of what is happening at the Old Amish Mill, and in the process they might just find that God has more in store for their future than they would ever have dreamed possible.
Amish of Bee County