UNSPOKEN is about Paul and Isabel, who have been married for several years but are now just days away from divorce.
In this book, I wanted to explore the ways that while opposites often attract in the first flush of love, they can later cause distance in a relationship if they don't acknowledge them and work through them. Romances generally end at the 'happily-ever-after'–but it's actually the case that once a couple decides they want to build a life together, the real work must begin. It may be true that love is one of the very best and most important things in life, but it rarely comes easy, even within a marriage between two committed parties.
In the case of Paul and Isabel, we have a couple who face serious communication challenges. Their inability to really hear one another has led to a relationship implosion, but with neither really understanding exactly what went wrong between them, they've fallen into a pattern where they simply blame one another for their unhappiness. Paul feels blindsided by Isabel's decision to leave and he resents that she would walk away without trying to repair their relationship, but at the very same time, Isabel is certain that she gave their marriage everything she had. To her, it feels as though Paul was the one who gave up without a fight.
I've tried to write a pattern between Paul and Isabel that I've seen in the real world time and time again–one partner is very literal and sees the world in a pattern of black-and-white, the other is more comfortable with shades of gray, and far more indirect. These aren't insurmountable odds and plenty of people make that same dynamic work, but without self-awareness from both parties, it can lead to disaster!
I loved the idea of taking two exceedingly bitter almost-divorcees and forcing them to share a house for a few days. There's still a scorching attraction between Paul and Isabel, but with so much baggage separating them, could forced proximity be enough to see them talk honestly and openly for the first time in years? Now, on this second time around, they have to tear themselves open and to really connect at an emotional level, so that they can rebuild their relationship without the blind spots that brought them undone the first time around.
In the end, it turns out that writing about an almost divorced couple is a lot like introducing two characters for the very first time. Sure, they already know all of the surface level things—Isabel knows Paul is allergic to cats and he loves his brownstone in Chelsea, Paul knows Isabel really enjoys sweet white wine and can't function without two cups of coffee in the morning. But while it's nice to be with people who know things about us, what really matters is to be with people who know who we really are beneath those details.
Writing a romance about a soon-to-be-divorced couple actually means writing about two people who are learning one another in all-new, ever-deeper ways so that they don't make the same mistakes on their second time around. To me, this particular setup in romance is a wonderful reminder that although marriage can be difficult sometimes, a hard-won happily-ever-after is the only real happily-ever-after the world has to offer us.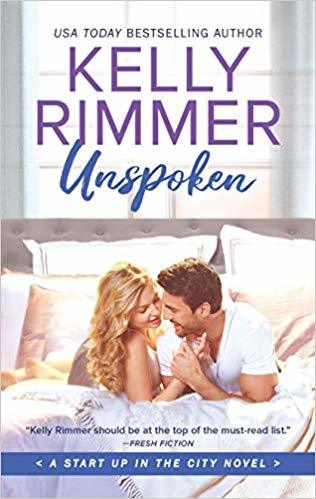 Sometimes it's what you don't say that can change everything…
Isabel Winton had planned to spend the last few days of her marriage at her vacation home, intending to reflect, regroup…or maybe just do some solitary sulking. Instead, she collides with her almost ex, Paul, who has the same idea. Too stubborn to leave, Isabel figures this is a chance for them to get some closure. But she's astonished to see that months apart have transformed her emotionally aloof husband into "Paul 2.0," more open than ever before.
Paul was blindsided when Isabel left him. He had no idea she felt he was more committed to his career than to their marriage. With his new, hard-won self-awareness, he blames himself for letting her walk away. But winning her back will take more than simple words. It'll mean finding the courage to grow, to trust, and grab a second chance at life by each other's sides.
Romance Contemporary [HQN, On Sale: November 26, 2019, Mass Market Paperback / e-Book, ISBN: 9781335505064 / eISBN: 9781335505064]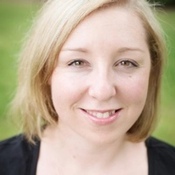 Kelly Rimmer lives in rural Australia with her husband Daniel and two young children. When she's not reading, writing, or daydreaming about reading and writing, she has one of those unfathomable IT jobs which no one outside of the industry really knows about.