Instead of trying to find your perfect match in a dating app, we bring you the "Reader Match" where we introduce you to authors as a reader you may fall in love with. It's our great pleasure to present Kerry Fisher! 
Writes: Contemporary women's fiction for women who've lived long enough not to expect the fairytale. The paperback of the ebook bestseller, THE SILENT WIFE hits the shelves on 13 November 2018.
About: British author, mother of teens and owner of an unruly Labrador/Schnauzer cross, seeks American readers for a gripping novel about two very different women united by the struggle of being second wives in a family dominated by an Italian matriarch. One woman hides a secret, the other discovers one – but will either of them find the courage to reveal the truth in a family held together by lies?    
What I'm looking for in my ideal reader match:
Likes gritty stories about family relationships.

Loves irreverent, outspoken characters who say it as they see it.

Enjoys reading about moral dilemmas and wondering, 'What would I do?'

Loves being transported to a medieval castle in Italy for an authentic family holiday (that is, plenty of arguments and an interfering mother-in-law!)

Appreciates that marriage, step-parenting – any parenting – and integrating into a close-knit family is not a perfect science.

Likes books that provoke intense emotions but also make you laugh.

Knows that every family has a secret and cannot wait to discover the Farinelli skeletons in the closet.

Doesn't mind staying up late to read just one more chapter to find out whether the truth ever rises to the surface.

Loves to champion the underdog in the hope that one day she'll find her courage.

Relishes novels about friendships and unlikely allies.
What to expect if we're compatible:
Giveaways and news via my author page on Facebook
Tweets about family life, dogs and teenagers on Twitter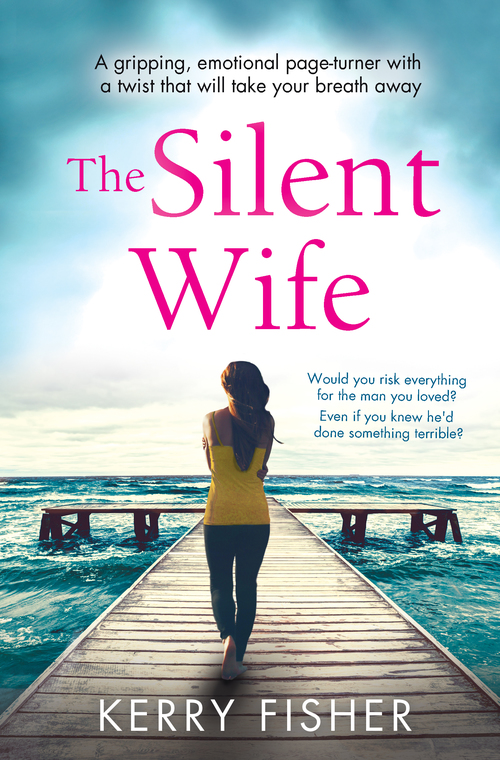 A heart-wrenching, emotionally gripping read for fans of Liane Moriarty
and Diane Chamberlain
Lara's life looks perfect on the surface—gorgeous doting husband,
Massimo; sweet little son, Sandro; and the perfect home. But Lara
knows something about Massimo. Something she can't tell anyone else,
or everything he has worked so hard for will be destroyed: his job, their
reputation, their son. This secret is keeping Lara a prisoner in her
marriage.
Maggie is married to Massimo's brother, Nico, and lives with him and
her troubled stepdaughter. She knows all of Nico's darkest secrets—or
so she thinks. Then one day she discovers a letter in the attic that
reveals a shocking secret about Nico's first wife. Will Maggie set the
record straight or keep silent to protect those she loves?
For a family held together by lies, the truth will come at a devastating
price.
Contemporary Women's Fiction [Forever, On Sale: November 13, 2018, Paperback, ISBN: 9781538714652 / ]
Kerry Fisher is the bestselling author of five novels, including The Silent Wife and The Secret Child. She was born in Peterborough, studied French and Italian at the University of Bath and spent several years living in Spain, Italy, and Corsica. After returning to England to work as a journalist, she eventually abandoned real-life stories for the secrets of fictional families. She now lives in Surrey with her husband, two teenage children and a naughty Lab/Schnauzer called Poppy.
Best advice ever received: 'This is fiction, we can skip the boring bits.' Lynn Hightower, UCLA Writers' Program.