Instead of trying to find your perfect match in a dating app, we bring you the "Reader Match" where we introduce you to authors as a reader you may fall in love with. It's our great pleasure to present Kim Law.
Writes:
Contemporary romances filled with laughter, love, drama, occasional tears, happiness, and forever. Hardheaded, book one in my Deep in the Heart series, releases October 31st, 2017.
About:
Passionate and fun-loving romance author seeks readers not afraid to get in touch with their emotions. HARDHEADED will not only make you wish you were angry enough to wield a sledgehammer, but it'll have you laughing, crying, smiling at the possibility that love doesn't end just because a person stops breathing, and it might just make your heart race a time or two.
What I'm looking for in my ideal reader match:
Someone who's never without their e-reader or a paperback. You never know when you might find five minutes to get lost in a story!
Someone who loves HGTV home renovations shows.
Who loves to imagine themselves on an HGTV home renovation show.
Enjoys close friendships and everlasting bonds.
Seeks a forever love, even if it means admitting past mistakes to find it.
Like to laugh.
Isn't afraid to feel hurts as passionately as love.
Is open to the idea that there just might be a fun-loving ghost or two walking among us.
What to expect if we're compatible:
Lack of sleep. I will do my best to keep you up all night!
Lots of smiles. From tender moments to smart-ass comebacks, I promise to bring smiles to your face.
The promise of everlasting love . . . and the need to read more of my books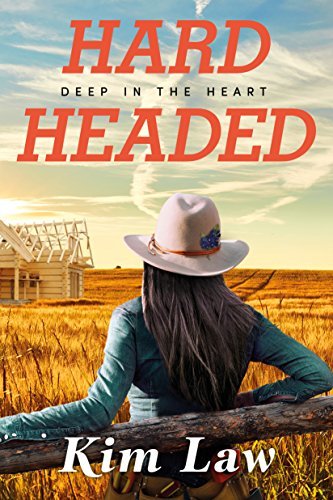 Construction tip #1: Never anger a hot-tempered woman who knows how to wield a sledgehammer. And right now, Jill Sadler is spitting mad. Her company is competing on the wildly popular show Texas Dream Home, and she intends to give it her all. The opposition: We Nail It Contractors, helmed by the man who once married her…and walked out twenty-four hours later. Jill can't let Cal Reynolds take this round. Not when she has her foster sisters and years of righteous resentment spurring her on.
Winning the contest would do wonders for Cal's firm. Getting under Jill's skin is just a bonus. She paints him as a villain, though Cal had no choice but to leave. Yet being around Jill again—fiery on the outside, vulnerable and warm underneath—is setting off sparks that can't be blamed on faulty wiring. And the only way to fix the Jill-size hole in his heart is to risk everything and see if this love is built to last…
Romance Contemporary [Montlake Romance, On Sale: October 31, 2017, Paperback / Kindle, ISBN: 9781542047838 ]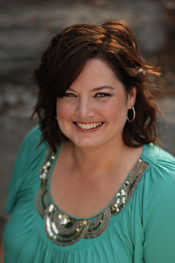 Sexy. Fun. Emotional. Get Addicted!
As a child, award-winning author Kim Law cultivated a love for chocolate, anything purple, and creative writing. She penned her debut work, "The Gigantic Talking Raisin," in the sixth grade and got hooked on the delights of creating stories. Before settling into the writing life, however, she earned a college degree in mathematics and worked for years as a computer programmer. Now she's living out her lifelong dream of writing romance novels. She's won the Romance Writers of America's Golden Heart Award, been a finalist for the prestigious RWA RITA Award, and served in varied positions for her local RWA chapter.
A native of Kentucky, Kim lives with her husband and an assortment of animals in Middle Tennessee.