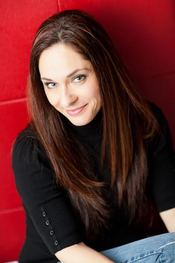 Welcome, everyone! Today I'll be interviewing the hero from my fourth "line" story, the sexy, confident firefighter-slash-restoration specialist, Aaron Fisher. Aaron never says no to helping out a friend, but when his buddy is injured and asks Aaron to take a construction job restoring the town's local sweet shop after a kitchen fire, he gets more than he bargained for in the shop's feisty new owner, Harper McGee!
Aaron (breaking into that super-sexy grin): Hey…I wouldn't say I got more than I bargained for. Maybe just more than I expected at first.
Me: Mmmm-hmmm. You and Harper did have quite the interesting meet-up. You two didn't quite get along at first.
Aaron: Yeah, we definitely had a few differences of opinion. We're both pretty headstrong people. I don't think I could've gone for an opposites attract thing—I need someone who's tough enough to give me a run for my money, you know? So in the end, we turned out pretty perfect for each other.
Me: Aw, you're still a tell-it-like-it-is kind of guy, huh?
Aaron: Yup! Harper says it's her favorite thing about me, actually.
Me: Well, she's got a long list of things to choose from. How's she liking Brentsville? Are you guys settled in now that Luscious is re-open to the public?
Aaron: Oh yeah. Harper fits right in with the crew down at Mac's Diner, and Jules, Serenity and Violet love going to help out at the candy shop. Blake, Jason and Noah are all about taste-testing the samples. They call it "quality control".
Me: Uh-huh. Whatever makes them feel better! Glad to hear that everyone's happy and well-fed in Brentsville these days. I've got some reader questions for you, if you're up for answering a few of those.
Aaron (rubbing his hands together): Absolutely. Shoot!
Me: Reader Rachel has a question about the tattoo on your arm.
Aaron: Ah. This one? (raises his T-shirt sleeve to reveal a tattoo of flames going from his elbow to the top of his shoulder)
Me: That's the one! I don't want to spoil the symbolism, but Rachel wants to know if there's more ink in your future, maybe with Harper's name attached?
Aaron: We've talked about it, and we both agreed we wanted something as symbolic as the art we already have. So we decided to get each other's name tattooed on the inside of one wrist. You know, because the pulse is your lifeline? It seemed to fit.
Me: It definitely does. So we talked about Harper's favorite thing about you, which is your honesty. What's your favorite thing about her?
Aaron: I've got a long list to choose from too. But I'd have to say it's her bravado. She's really passionate, and doesn't hesitate to tackle things, even when they're tough. It's really cool the way she does that.
Me: Wow, you guys really are a great fit! I've got a work-related question from Reader Arlene. She wants to know the most memorable rescue you've ever made as a firefighter.
Aaron: (laughing) It's actually in chapter two of my book! You'll have to read it to see, though.
Me: Tease! Looks like we're going to have to jump right in to the lightning round to get answers out of you. Ready?
Aaron: Always!
Me: Sweet or salty?
Aaron: My girlfriend owns a candy shop. Definitely sweet.
Me: Beach or mountains?
Aaron: I can find an extreme sport in either place, so flip a coin.
Me: Early bird or night owl?
Aaron: Night owl. I'm a big fan of sleeping in.
Me: (giggling) This was the overwhelming fan-favorite question. Boxers, briefs, or bare?
Aaron: (quirking a dark eyebrow): Personal! I like it. Boxer briefs.
Me: And one last question. If you could describe your life with only one word, what would it be?
Aaron: Well, it took me a while to get here, and there were some bumps along the way, but if I had only one word, right now…I go with totally, completely satisfied.
Me: Sounds like you've got all you need.
Thanks for stopping by today, and readers, check out Aaron and Harper in PUSHING THE LINE, along with the other three "line" books, at my website !
Free-spirited artist Harper McGee is happy to go wherever the wind takes her…until her flight pattern sends her back to Brentsville, New York for her beloved grandmother's funeral. Harper's grief turns to shock, however, when she discovers her grandmother has named her sole proprietor of her candy shop, Luscious. But she has no intention of being anchored to one place, and anyway, she doesn't know the first thing about running a kitchen or a business. Selling Luscious is the only viable option— until the shop catches fire due to old wiring. Fixing the damage requires major work, and if Harper wants to put it on the market, she needs major help.
Thrill-seeking firefighter Aaron Fisher has never walked away from a challenge or a friend. So when a fellow firefighter is hurt on a call and can't complete a side job for his contracting company, Aaron's quick to jump in. He's done plenty of fix 'er ups for his buddy in the past, and despite his silver spoon upbringing and his no-holds-barred attitude, swinging a hammer suits Aaron just fine. That is, until he discovers the client is the same impetuous woman he forcibly dragged from the flames of Brentsville's local candy shop.
The more time Harper and Aaron spend at Luscious, the hotter their attraction burns, daring them both to shed their tough outer layers to reveal the tender desires beneath. But when a buyer makes Harper the offer of a lifetime, she must choose between roots and wings. Can two people who live in the moment learn to see past the moment, or will Aaron and Harper always live their lives pushing the line?
To comment on Author Name's blog please click here.