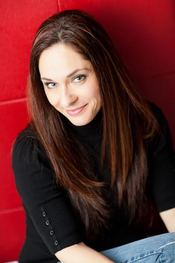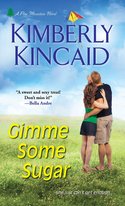 Naming a book is kind of like naming a baby—you want to go with something you love, but also something that "fits" and is unique enough to be remembered. It's a tall order! So what's an author to do when faced with naming a whole series worth of books? Enlist help, of course.
The original title of book one in the Pine Mountain series was IT'S NOT YOU (because poor Bellamy Blake hears that an awful lot). But my editor and I wanted something more romantic, so I put the question to my critique partners. They put on their thinking caps, and came up with TURN UP THE HEAT. It set the precedent for the slight foodie theme, but then I realized I had three (at the time) more books to go.
Thinking caps back on. Book two is head chef Carly di Matisse's story, and I wanted something really special. She's one of the most central characters in the series, in charge of the kitchen and the other chefs…but not quite in charge of her heart. Carly needs a place to belong, and to discover that she can be loved by a good hero, right where she is. So I thought, "Carly needs something sweet. How about sugar?" We played with alliteration (SPOONING UP SUGAR, STIRRING UP SUGAR), but then my editor came out with GIMME SOME SUGAR, and we knew it was perfect.
The next two titles came more easily—once you're on a roll, you're on a roll. STIRRING UP TROUBLE was a great match for the feisty heroine in the third book, and FIRE ME UP (sexy sous chef Adrian's book) practically named itself. We added ALL WRAPPED UP to the mix as the last story, which will be out next October, as a Christmas book and the end to the Pine Mountain series. That one was named by a friend of mine as well, although there were a lot of options on the idea board for that book.
In the same way that a book's cover will give you a little snippet of what's inside, titles have the power to grab us. Summing up a book in only a few words (and catchy words, at that!) is a tough business, but we had a lot of collaborative fun giving the Pine Mountain books their titles.
Hope you have a lot fun reading them! Just remember…snack often