In my new release, LOVING HER CRAZY, Iris and Nash get stranded in a snowed-in Chicago overnight. Now, I'm more the type that would probably find a quiet corner and curl up with a good book. Nash is also. But not Iris. That woman is pure crazy and decides to make the most of her forced layover. And drags Nash along with her.
While writing this book I thought a lot about where I'd want to be stranded, assuming I could be a bit more adventurous like Iris. Here is my Top 5 list:
Honolulu – because really, it's HAWAII. I could sit on the beach all night and have a grand time. But they also have a huge variety of amazing restaurants, clubs, museums, and the Polynesian Cultural Center (which is in Laie, not Honolulu, but is a fun place to visit…especially if your boyfriend is a security guard and can sneak you in at night when the place is closed…hypothetically speaking, of course *wink*).
New York City – the city that never sleeps MUST have an amazing variety of sites for stranded travelers who need to kill some time. All the amazing museums, Coney Island, Chinatown, Times Square, Rockefeller Center. Even in the snow, I can see a fantastic time being had.
Paris – okay, most of the places I'd love to see there wouldn't be available in the middle of the night, but if I was Iris, I wouldn't let that stop me. It would be incredible wandering around the Louvre or Tuileries Garden or the Catacombs in the middle of the night with no one but a sexy cowboy at your side.
San Francisco – I grew up close to this city and visited it often. It's one of my favorite cities in the world so being stranded here would be a treat. Fisherman's Wharf, Ghirardelli Square, and especially the Palace of Fine Arts are incredible places to visit – and would be amazing with that special someone.
Chicago – I've only been to the airport on layovers, but after writing this book this city has become one of my top places to visit. Iris and Nash spend a lot of time in Millennium Park, and even though a lot of it is under snow or closed as it's late, they still manage to have an incredible time. Throw in Navy Pier and the Adler Planetarium, and you are in for a fantastic time!
If you had to get stranded somewhere overnight, where would it be?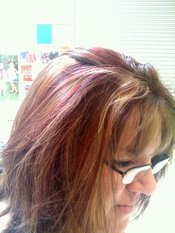 Kira Archer resides in Pennsylvania with her husband, two kiddos, and far too many animals in the house. She tends to laugh at inappropriate moments, break all the rules she gives her kids (but only when they aren't looking), and would rather be reading a book than doing almost anything else. She has odd, eclectic tastes in just about everything and often lets her imagination run away with her. She loves her romances a little playful, a lot sexy, and always with a happily ever after.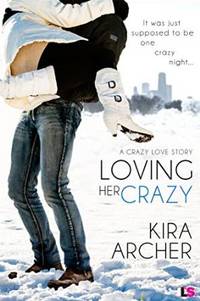 It was just supposed to be one crazy night…
Iris Clayton is supposed to be on a tropical island, soaking up the sun and a few dozen mojitos. Instead, she's snowbound in Chicago overnight, holding out hope the morning flight isn't cancelled. Good thing there's a hot cowboy to keep her company. And it doesn't hurt that Mr. Tall, Calm, and Sun-Streaked can make her tremble with one sultry look from under his well-worn hat.
Montana rancher Nash Wallace sucks at ice skating, has no clue what a selfie is, and may be a tad averse to breaking and entering, but being with Iris makes him want to bend a few rules. Or, hell, throw them out the window altogether. She's fun, spontaneously crazy, and can rock a Muppet fur coat like no one's business. He's falling hard and fast, but wanting to spend his life with someone after one night is insane.
Except, nothing has ever felt so right, and neither of them wants the night to end…