When you think the words "road trip", do you picture a white-knuckled drive from Point A to Point B on the fastest possible highway with the least number of stops? Or do you envision a leisurely drive through scenic countryside with opportunities for new experiences, photo-opportunities, tourist attractions, and unique regional eating treats?
Personally, I'm not a fan of the first option, but sometimes, it's a necessity—when there are time constraints or you're travelling with someone who won't consider anything other than driving in the fast lane. And even though I love the idea of the second option, who really has the time and patience for that kind of trip? And whichever method you prefer, do your plans go awry more often than not?
In REMAKING RYAN, three travelers—Ryan, Jenna, and baby Elly—set off on a cross-country journey at cross-purposes. Because they have to get to St Louis from Boston by a set date and Jenna refuses to fly (for personal reasons), Ryan agrees to ride along for both safety and companionship. They are each at crossroads in their lives and some mindless time in the car offers them a break between the pain of their pasts and the uncertainty of their futures. Of course, he wants to go at all possible speed, but his recent knee surgery prevents him from getting behind the wheel. She wants to meander and delay and even avoid reaching their destination if possible. The fates work in her favor, and before long their 1,200-mile journey has turned into the dreaded road trip from hell.
What should have been a two-day journey turns into four. The baby is teething and fussy, luggage is stolen, and horrendous rainstorms throw them off course. A flat tire and stolen car round out their difficulties, but through it all, the transformative effect of a road trip manages to work its magic. They get to know one another and themselves better, see how they handle adversity, and how often they rely on humor and understanding to get through a bad situation instead of resorting to anger or frustration. And it doesn't hurt that with the enforced proximity, their growing attraction for one another intensifies.
Do your road trips turn out as planned? Do you even want them to or is it the possibility of adventure that makes them appealing? Are they more like the Griswold's VACATION with every detail planned, accidental like PLANES, TRAINS, & AUTOMOBILES, or spur of the moment adventures like THELMA AND LOUISE (hopefully, without the brutality)?
Giveaway:
What is the best or worst part of a road trip for you? Two commenters will win a signed print copy of the Billionaire Brotherhood book of their choice!
The Billionaire Brotherhood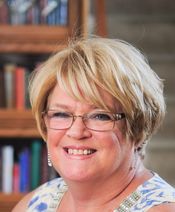 Like most writers, I've always been an avid reader. I always knew I wanted to write, too, but I kept that tidbit to myself for a very long time. What does a reader who secretly wants to write do? She works in a library. My very first job, and maybe my favorite, was in my hometown public library. I loved everything about the grand old building and was fascinated by the people who came and went every day. But mostly, I loved the books. Seeing them, handling them, checking them in and out, shelving them, and, of course, reading them. To have access to books that contained so much knowledge, history, and tradition was a pleasure that never grew old.
In my spare time through the next few years, I continued reading and began learning how to write. I accumulated stacks of completed manuscripts and an increasing determination to get them published. Happily, my sixth full-length novel has just been released. I would describe my books as fresh, flirty, and fun contemporaries about strong women and men who deal with relatable situations in familiar settings. They're also emotionally rewarding with a liberal helping of humor, because, really, what point is there to life without laughter?
After living my childhood and adult life in a variety of Midwestern cities, I was always an island girl at heart, yearning for white sands, perpetual sunshine, and crystal blue waters. This past year I turned that dream into reality by abandoning my snow shovel along with my day job and moving to Florida to write full-time. The view from my lanai is great, the wildlife is interesting, and my handsome and heroic husband handles all of my IT issues and regularly prods me to interact with actual living, breathing people, not just the ones I invent and put on the page.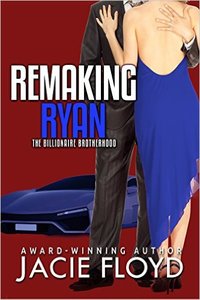 In Book Three of the Billionaire Brotherhood, Ryan Eastham appears to have it all—fame, fortune, and legendary good looks—but injury has ended his high-profile professional football career and he's at loose ends. After years of living, breathing, and training for football, he's searching for something meaningful to do with his future. He expects nothing but boredom from the on-air sports announcer job he's been offered, and his so-called love life is more tabloid fiction than fact.
Due to the shattering betrayal of her late husband, Jenna McCall is wary of men and their meaningless promises. Isolating herself from friends and family while she reexamines her goals and dreams, her one year old daughter is her sole focus. Ryan's unscheduled intrusion into her life leaves her irritated, edgy, and a little intrigued.
Family commitments throw this pair together as reluctant companions on a cross-country drive from Massachusetts to Missouri. Despite a wrong turn, stolen car, and fussy baby, they find unexpected pleasure in one another's company. Amid wedding chaos and intense family drama in St. Louis, they each proceed with plans to start new careers in different parts of the country, but their attraction continues to build. When it's time to say good-bye, Ryan challenges Jenna to remake their lives and plan a future together instead.