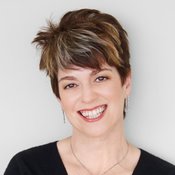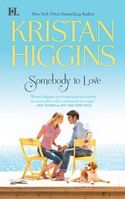 Parker Welles, the heroine of SOMEBODY TO LOVE, has to start over…though not voluntarily. She's got a very nice life in the beginning of the book: a lovely five-year-old son, great friends, plenty of money courtesy of her trust fund and a mansion as her home. Unfortunately, dear old dad empties the coffers in an attempt to cover an insider trading deal, and Parker is informed at the end of Chapter One that she's broke and will have to move.
Surprise! But it's not all bad. Her son will be on vacation with his father for a few weeks, so Parker heads north to Maine to flip the only asset she has left—a little house way up on the picturesque and remote coast in a little town some of you might remember from CATCH OF THE DAY.
I confess that I'd love to have this happen to me. Not that I have a trust fund that could be emptied (or if I do, my mom has hidden that information very thoroughly!). And not that I'd want to have the pressure of finding a new job, new house, new life in such a short time. But I'd love the chance to leave town for parts unknown to find what waits ahead. The idea of having the summer to flip a house, to scour and paint and make curtains…I love that stuff, don't you?
I also wouldn't mind a hottie like James Cahill there to help me. Granted, I've been happily married for 20 years, but let's say I was 35 and single, like Parker. She doesn't much like James, her father's personal attorney, but she can't turn away his help, either. Nor can she deny the fact that he's wicked cute…and he clearly finds her very attractive, too. But there are a lot of great reasons to NOT have a fling with James…it's just a little hard for Parker to remember what those are these days.
Have you ever had the chance to start fresh? Ever had to go someplace temporarily to get a job done? Leave a comment, and you could win a signed copy of UNTIL THERE WAS YOU, which was named one of the top six romances of 2011 by Barnes & Noble.
Hope everyone is having a wonderful day!
Kristan
www.Facebook.com/KristanHigginsBooks
To comment on Kristan Higgins's blog please click here.