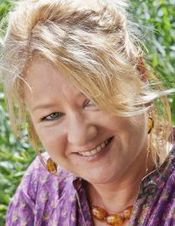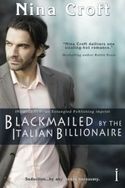 I have a soft spot for contemporary category romance. It started me, long ago, on what has turned out to be a lifetime love of romances of all kinds, historical, paranormal, science-fiction… But I still return to category at regular intervals and often re-read old favorites.
I have a degree in biology, so I know a little about evolution. And I've realized that one of the things I love about category romance is that it is always evolving.
I started reading them when I was about twelve or thirteen. I've always been a voracious reader, and I was always running out of books. My mother read Mills and Boons (that's now the UK side of Harlequin) and she had hundreds and hundreds of them. Bags full of them secreted all over the house. My mother was a wonderful woman—she had a husband, a job and five children and she still found time to read. One of my first memories is coming home from school and finding her lying on the sofa a romance novel in hand (so what if dinner was late—there are far more important things in life!) She's always been my role model.
Anyway, I thought, if I started reading these, then I would never run out of books again (how wrong can you be). And so started my love of romance.
In those days (and I'm not saying exactly how long ago this was) you didn't have to worry about your thirteen year old daughter reading Mills and Boons and learning about sex because the references were so vague (besides, by then I'd been reading Harold Robbins for a couple of years anyway—I already knew all about sex)
By that point, my mother had been collecting them for a many years and some of the books went back a long time. One of the authors I remember was Sara Seale. I loved Sara Seale books. Her heroines were usually young, often orphans and her heroes were always much older (like 40 plus—I remember thinking wow—that's old!) Here's one that I remember from all those years ago:
The English Tutor by Sara Seale (1968)
For most of her seventeen years Clancy O'Shane had led a wild, undisciplined life in her remote Irish home. So when her father decided that she should have a tutor–an Englishman, and one, moreover, who bore the hated name of Cromwell!–Clancy vowed to lose no time in getting rid of him. But she had reckoned without the firm character of her tutor; reckoned, too, without the wayward behavior of her own heart.
As times changed, the heroes became a little younger, the heroines a little older, though they still tended to be young and innocent. And things definitely heated up in the bedroom (and other places). I absolutely loved this next one—and I can well remember it getting my teenage heart palpitating. I still have it on my bookshelf.
First Love, Last Love by Carole Mortimer (1981)
Alexander Blair was almost twice Lauri's age. He also owned the company where she was a typist — definitely out of her league. And he changed his girl friends at regular intervals. She despised that type of man. All they had in common was a strong, undeniable attraction for each other.
"In my experience, familiarity always leads to contempt," Alexander told her. "So the only way to get over this is to go out together." It sounded reasonable, so Lauri agreed. But in practice it wasn't working that way!
I think the next change is that heroines became tougher, more successful, with careers of their own, and the heroes became, if not less tough, then maybe less forceful—perhaps a little more in touch with their feminine side. Lia, the heroine of my recent release, Blackmailed by the Italian Billionaire, is twenty-two and a successful event rider. Luc, the hero, is twenty-nine and while in many ways, he's a hard, bitter man, he's also not afraid to show his softer side—when he thinks it's necessary!
Of course, all books evolve, not only category romance. But I think it's more obvious with category, because while there have been radical changes over the years, the fundamental stories of love remain the same.
So what do you think will be the next stage in evolution of the category romance? Let me know for a chance to win a copy of BLACKMAILED BY THE ITALIAN BILLIONAIRE.
Buy Links
Amazon | Barnes and Noble | Books On Board
To comment on Nina Croft's blog please click here.