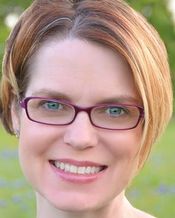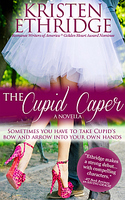 If there's one thing I've learned over the years, just about everyone loves holidays and just about everyone loves love. It's why grocery stores have started putting up tents in their parking lot once a year. They make it easy to drive through on February 14, pay triple what we'd normally pay for a bouquet of flowers—and somehow feel good about it.
When I started thinking of new story ideas at the end of last year, every plot that came to mind seemed to revolve around a holiday. And that's how my new series, Holiday Hearts, was born. It became a game to me to match fun characters and happily-ever-after plots to some of my own favorite holidays. In fact, before I knew it, I was up to a release schedule of six Holiday Hearts stories this year!
I know as a reader I love holiday stories. I think it's because there's a universality there. We all have our own holiday connections and experiences and it draws us into the world of the characters as they celebrate as well.
Creating the Holiday Hearts series has given me a lot of freedom as a writer, and I've loved it. The first two stories, NEW YEAR'S EVE and THE CUPID CAPER, are novellas. The third, LUCKY IN LOVE, was supposed to be too…but thanks to reader demand, it has become a full-length book! Talk about getting lucky as a reader—providing input and getting twice the story in return! (Of course, the production schedule had to shift, so LUCKY IN LOVE will be out April 1…but I've got great readers and they supported the change!)
I'd planned to do a Thanksgiving-themed story, TALK TURKEY TO ME, and a Christmas-themed one, MISSION: MISTLETOE. But then I decided to include my favorite summer holiday—Independence Day—in there as well. And so, TEXT ON THE BEACH will be out in July.
All of these Holiday Hearts stories are about finding love on some of the most special days of the year. As a parent, it's fun to experience holidays through the eyes of your children—you get to make crafts, renew favorite family traditions, and experience the wonder of surprises like Santa Claus all over again.
As an author, I've had a similar feeling—maybe that's why so many authors think of stories as their book children! I've been writing fast and furious because it's been so much fun to experience the holidays through the viewpoints of my characters. Plus, I'm getting to celebrate holidays multiple times this year—as I write the story, as I launch the story, and then in real-life when the actual holiday takes place!
And I've decided that the best part of books that are "holiday ever after" is being able to live the holiday magic all year long—and isn't that what getting lost in a book is really all about?
Kristen's Bio
The writing bug bit Kristen Ethridge around the time she first held a pencil. A 2012 Romance Writers of America Golden Heart Award Finalist, Kristen was discovered by Harlequin through their 2012 So You Think You Can Write contest.
She writes contemporary inspirational romance for Harlequin's Love Inspired line, as well as sweet contemporary romance. Her favorite stories are filled with love, laughter, and happily ever after–and her favorite happily ever after is the story of God's love. Although she has fun creating characters, Kristen's favorite people are her family. She lives in Texas with her husband, children and a self-important poodle. Visit her online.
Buy links for all three of my books: NEW YEAR'S EVE | THE CUPID CAPER | SAVING GRACIE
And here's more than you ever wanted to know about me: Amazon Author Central Page | Website | Facebook | G+ | Twitter | Pinterest
To comment on Kristen Ethridge's blog please click here.