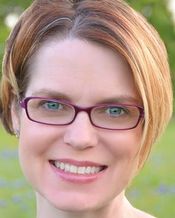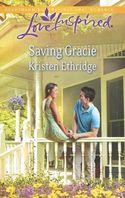 I checked my Facebook feed earlier this week and was confronted with a bitter reality. Pumpkin Spice Lattes are on their way back to Starbucks.
I walked out of Baskin Robbins today and a sign on the door told me September's flavor of the month is going to be Pumpkin Cheesecake.
I even saw someone post one of those digital cards the other day, declaring the imminent start to Everything Pumpkin Season.
We must be getting close to Fall. Here in North Texas, school starts next week, but aside from that and those Starbucks lattes, there aren't many other hints of the season. Temperatures are still hovering around the century mark. You're far more likely to find me doing the backstroke in my backyard pool than looking for my leaf rake.
It's funny to me how much excitement there was around the notice of the return of the Pumpkin Spice Latte. I remember the same excitement not too long ago for sunny days and trips to the beach with family. Now that we've got the warm weather and sunshine, it seems like people are looking for something else.
Wouldn't it be nice if we could all sit for a moment and just enjoy  where we are? If we could be in the NOW? If there wasn't always a rush to get to the next big thing?
I'm guilty of it too, the wanting to move on to something new. I think we all are. But this week as I started labeling lunchboxes and washing school laundry, I began to think of my kiddos and how fast they're growing. My littlest is starting preschool this year and my oldest is going into first grade. They're still at an age where the world is shiny and new and hugs are the order of the day. But one day they won't be.
And I really want to have made the most of this time. Of the questions, of the adventures, and even of the day-to-day.  I had to take off a big chunk of time this year with my writing due to some serious health issues that happened since I last blogged here at Fresh Fiction. Those releases I'd planned on having this year haven't gone according to plan. And while my goal is to always use my writing to show my girls how working hard and setting goals can lead to accomplishing your dreams, I've also decided that grace is a good lesson, too.
The grace to not get everything right. The grace to say "whoa, change of plans." The grace to just be, instead of always doing.
This fall, I'm sending my girls back to school with a deep appreciation for the time we had together this summer. I've decided I'm not putting up holiday decorations too early, at the risk of short changing one event for the sake of another. I'm going to savor the moment, adjust my plans, and be in the moment so I can see where the moments take me—especially the little moments that are full of life's magic.
Comment below on how you're taking life a bit more slowly—one winner will be chosen to receive a Starbucks gift card (to get your own Pumpkin Spice Latte!)
About Kristen

The writing bug bit Kristen Ethridge around the time she first held a pencil. A 2012 Romance Writers of America Golden Heart Award Finalist, Kristen was discovered by Harlequin through their 2012 So You Think You Can Write contest.
She writes contemporary inspirational romance for Harlequin's Love Inspired line, as well as sweet contemporary romance. Her favorite stories are filled with love, laughter, and happily ever after–and her favorite happily ever after is the story of God's love. Although she has fun creating characters, Kristen's favorite people are her family. She lives in Texas with her husband, children and a self-important poodle. Visit her online.
Kristen's Books: NEW YEAR'S EVE | THE CUPID CAPER | SAVING GRACIE
More than you ever wanted to know about Kristen: Amazon Author Central Page | Website | Facebook | G+ | Twitter | Pinterest
To comment on Kristen Ethridge's blog please click here.