I love a good sandwich – some amazing French bread, ham, roast beef…a bit of provolone or cheddar…oh, it makes my tummy happy! But grilled cheese – in all its varieties – is my absolute favorite sandwich to make. I think it's my favorite because of all the variety: I can go kiddish with straight-up American and white bread or take it on a bit of a grown up turn with some broccoli and mushrooms. One of my favorite recipes is for Double Bacon Grilled Cheese – it's a recipe the characters in PROTECTING THE QUARTERBACK, Jonas and Brooks, sample. Here's how to make it:
Ingredients:
8 slices bacon – we prefer thick cut, but use your favorite
Some chopped red onion (to taste and totally optional)
4 slices Cheddar cheese, 3 ounce slices
4 slices mozzarella cheese, 3 ounce slices
8 slices sourdough bread, medium (1/2″) slices
Cook It Up:
You can use a flat skillet or a closed contact grill, I prefer the closed contact grill, but both make yummy sandwiches. Either way, heat the pan/grill for 5 minutes.
Skillet Method: Cook the bacon until lightly crisp, and remove from heat. Sautee the onion in the bacon grease until softened. In a separate pan (the pre-heated pan) lightly butter the outsides of each slice of bread. Place one slice butter-side down. Layer the ingredients cheese-onion-bacon-cheese, and then put the other slice of bread butter side up. Cook 2 minutes or until lightly browned, flip and cook 2 more minutes or until lightly browned. Serve! Makes 4 sandwiches.
Closed contact grill Method: Once the grill is heated, place the bacon on the bottom grill surface, close the grill and cook until browned (4 minutes). Remove the bacon and drain on paper towels. Cut the slices in half. Scrape most of the bacon drippings into the drip tray, and then put the onion on the bottom surface, close the grill and cook until tender (5 minutes). Once the onion is cooked, make your sandwiches by layering cheddar/bacon/onion/mozzarella between two slices of bread. Put 2 sandwiches on the bottom surface, close the grill and cook 5 minutes or until the bread is toasted and the cheese is melted. Remove the sandwiches and cook the other 2 the same way. Makes 4 sandwiches. Serve!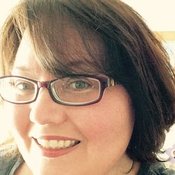 Once upon a time, Kristina Knight spent her days running from car crash to fire to meetings with local police–no, she wasn't a troublemaker, she was a journalist. Her career took her all over the United States, writing about everything from a serial killer's capture to the National Finals Rodeo. Along the way, she found her very own Knight in Shining Cowboy Boots and an abiding love for romance novels. And just like the characters from her favorite books, she's living her own happily ever after.
Kristina writes sassy contemporary romance novels; her books have appeared on Kindle Best Seller Lists. She loves hearing from readers, so drop her a line!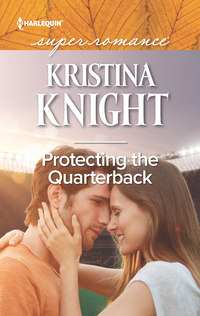 This is more than just a game…to her 
Sports broadcaster Brooks Smith has always been more involved with the game than the players. But after she shares the spotlight at an awards ceremony with tabloid sensation Jonas Nash, one night of letting her guard down around the infamous quarterback spirals into many heated days and nights together when she gets assigned to the story of the year…
The hottest player in professional football is hiding a secret that could end his career for good. Now Brooks is caught on the sidelines between the job she loves and the man she is falling in love with.