Exclusive Excerpt: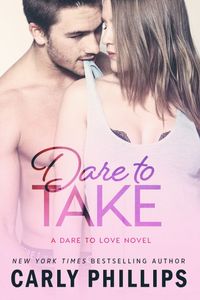 A one-night stand.
A secret.
A mistake they tried to forget.
On leave from the army, Tyler Dare is just looking for a little fun, but his best friend's sister is off limits. Yet unable to deny how sexy and alluring she is, he finds it all too easy to succumb to a night of passion and heat that ends the next morning in the worst way possible.
There are just some guys you don't touch–even someone as innocent and inexperienced as Ella Shaw knows that. But when her brother's best friend is up for grabs and willing, she can't resist. After all, she's wanted him for years…
Now, Ella is stranded on a tropical island with a hurricane bearing down, and only Tyler can save her. It's his chance to make amends for the past and show the woman he's never forgotten that he's coming after her . . . in more ways than one.
Tyler had been standing in the hallway for a good half hour waiting for Ella outside her apartment. Her cell had been stolen with her purse, and he couldn't call her to ask where the hell she was. Hadn't he told her he'd be checking in after work?

Finally, the elevator doors opened and she walked out, wearing a lavender tank top and a soft white skirt floating around her thighs, casual as you please, grocery bags in hand. He was worked up, torn between worry and frustration.

"What are you doing here?" she asked, seeming genuinely surprised to see him.

Which pissed him off to no end. She hadn't believed he'd be here for her. "We agreed I'd be checking in on you after work today."

"You said you would but—"

"You didn't think it was important for you to be here when I did?" he asked.

She blinked up at him, giving him his first real glimpse of the exhaustion lining her face and the dark circles under her eyes, causing much of the anger to seep out of him. Instead, he wanted to take her in his arms and ease the strain she was obviously under. And when had that ever happened? When had he ever wanted to take care of a woman who wasn't family? She'd gotten under his skin, that much he knew.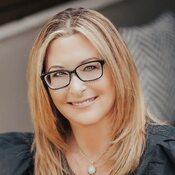 New York Times Bestselling Author
Sexy Fun Contemporary Fiction!
After a successful fifteen-year career with various New York publishing houses, and over 40 sexy contemporary romance novels published, N.Y. Times and USA Today Bestselling Author Carly Phillips is now an Indie author who writes to her own expectations and that of her readers. She continues the tradition of hot men and strong women and plans to publish many more sizzling stories. Carly lives in Purchase, NY with her family, two nearly adult daughters and two crazy dogs who star on her Facebook Fan Page and website. She's a writer, a knitter of sorts, a wife, and a mom. In addition, she's a Twitter and Internet junkie and is always around to interact with her readers.