A couple times a year I get sidetracked. (My husband would say I do it more often than that, but I don't remember asking for his input.) My reading, and writing, veer off-course to see what's beyond the cozy forest as I explore what lies deep within the darkness—to the place where laughter and silliness don't exist, but exceptional writing and storytelling still grasp hold and don't let go.
We all have a go-to genre, one that speaks to us the way no other does, yet just as in life, going outside the boundaries of our chosen lane allows us to experience another culture to enrich our daily lives. And I have to say, the choices I'm sharing today sweetened my reading venture – from a kiss of death to a trip through time, to the novellas of a genre king, and the threats of a haunted home, all of which brought me right back to my original trek – and a trip to Paris. I mean seriously, it's Paris!
I hope my selections inspire you to take a chance, a risk that will open your eyes to new possibilities…and then you can finish back in our cozy little corner.
by Isabel Canas
5/3/2022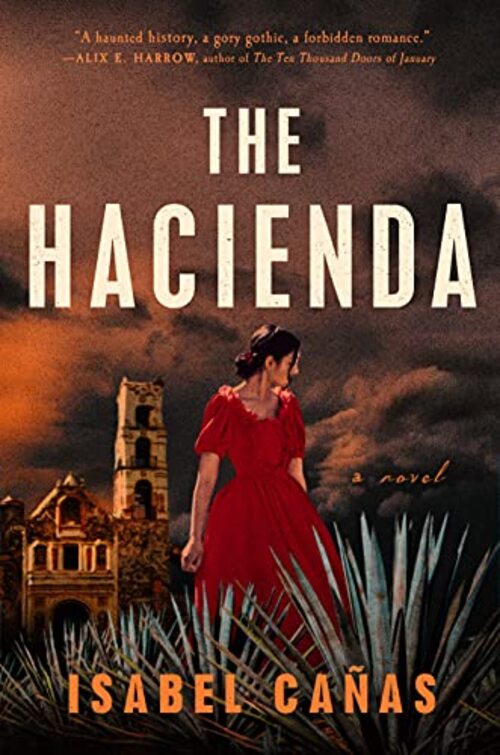 Mexican Gothic meets Rebecca in this debut supernatural suspense novel, set in the aftermath of the Mexican War of Independence, about a remote house, a sinister haunting, and the woman pulled into their clutches…
During the overthrow of the Mexican government, Beatriz's father was executed, and her home destroyed. When handsome Don Rodolfo Solórzano proposes, Beatriz ignores the rumors surrounding his first wife's sudden demise, choosing instead to seize the security that his estate in the countryside provides. She will have her own home again, no matter the cost.
But Hacienda San Isidro is not the sanctuary she imagined.
When Rodolfo returns to work in the capital, visions and voices invade Beatriz's sleep. The weight of invisible eyes follows her every move. Rodolfo's sister, Juana, scoffs at Beatriz's fears—but why does she refuse to enter the house at night? Why does the cook burn copal incense at the edge of the kitchen and mark the doorway with strange symbols? What really happened to the first Doña Solórzano?
Beatriz only knows two things for certain: Something is wrong with the hacienda. And no one there will save her.
Desperate for help, she clings to the young priest, Padre Andrés, as an ally. No ordinary priest, Andrés will have to rely on his skills as a witch to fight off the malevolent presence haunting the hacienda and protect the woman for whom he feels a powerful, forbidden attraction. But even he might not be enough to battle the darkness.
Far from a refuge, San Isidro may be Beatriz's doom.
by John Grisham
5/31/2022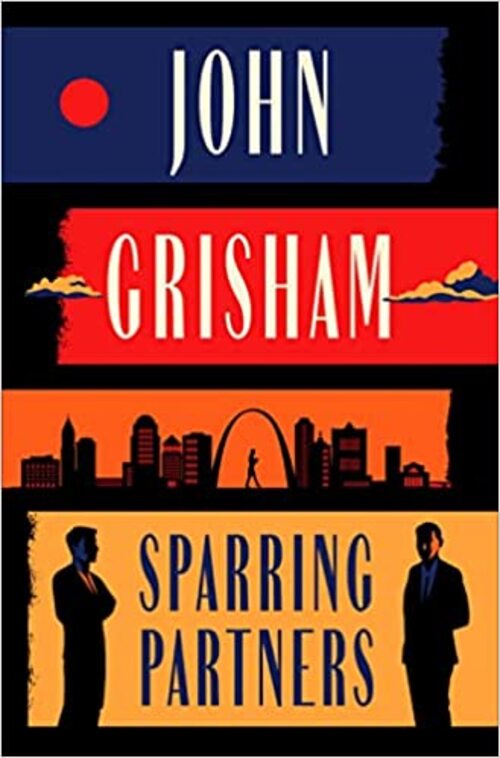 #1 New York Times bestselling author John Grisham is the acknowledged master of the legal thriller. In his first collection of novellas, law is a common thread, but America's favorite storyteller has several surprises in store.
"Homecoming" takes us back to Ford County, the fictional setting of many of John Grisham's unforgettable stories. Jake Brigance is back, but he's not in the courtroom. He's called upon to help an old friend, Mack Stafford, a former lawyer in Clanton, who three years earlier became a local legend when he stole money from his clients, divorced his wife, filed for bankruptcy, and left his family in the middle of the night, never to be heard from again—until now. Now Mack is back, and he's leaning on his old pals, Jake and Harry Rex, to help him return. His homecoming does not go as planned.
In "Strawberry Moon," we meet Cody Wallace, a young death row inmate only three hours away from execution. His lawyers can't save him, the courts slam the door, and the governor says no to a last-minute request for clemency. As the clock winds down, Cody has one final request.
The "Sparring Partners" are the Malloy brothers, Kirk and Rusty, two successful young lawyers who inherited a once prosperous firm when its founder, their father, was sent to prison. Kirk and Rusty loathe each other and speak to each other only when necessary. As the firm disintegrates, the resulting fiasco falls into the lap of Diantha Bradshaw, the only person the partners trust. Can she save the Malloys, or does she take a stand for the first time in her career and try to save herself?
By turns suspenseful, hilarious, powerful, and moving, these are three of the greatest stories John Grisham has ever told.
5/31/2022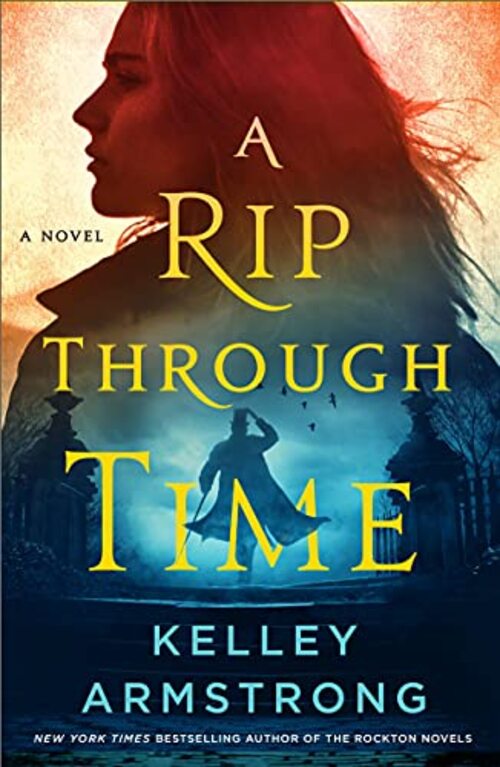 In this series debut from New York Times bestselling author Kelley Armstrong, a modern-day homicide detective finds herself in Victorian Scotland – in an unfamiliar body – with a killer on the loose. May 20, 2019: Homicide detective Mallory is in Edinburgh to be with her dying grandmother. While out on a jog one evening, Mallory hears a woman in distress. She's drawn to an alley, where she is attacked and loses consciousness. May 20, 1869: Housemaid Catriona Mitchell had been enjoying a half-day off, only to be discovered that night in a lane, where she'd been strangled and left for dead . . . exactly one-hundred-and-fifty years before Mallory was strangled in the same spot. When Mallory wakes up in Catriona's body in 1869, she must put aside her shock and adjust quickly to the reality: life as a housemaid to an undertaker in Victorian Scotland. She soon discovers that her boss, Dr. Gray, also moonlights as a medical examiner and has just taken on an intriguing case, the strangulation of a young man, similar to the attack on herself. Her only hope is that catching the murderer can lead her back to her modern life . . . before it's too late. Outlander meets The Alienist in Kelley Armstrong's A Rip Through Time, the first book in this utterly compelling series, mixing romance, mystery, and fantasy with thrilling results.
Detective Kane and Alton, book #15
6/1/2022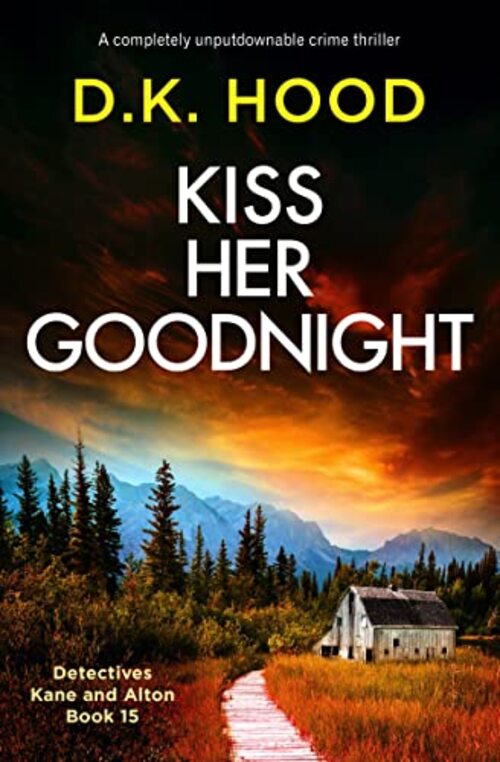 She glances around as she locks the café door behind her. It's growing dark and the quiet street is deserted. Tired, she starts on her short walk home. She thinks she'll be safe inside within minutes, but the person watching from the shadows has other plans for her tonight…
When the body of a young woman is discovered in a local playground in the center of Black Rock Falls, Sheriff Jenna Alton and her deputy David Kane rush to the scene. Jenna recoils with horror when she sees the body, dressed in a thin nightgown, her face covered by a terrifying Halloween mask.
When the body is examined, red puncture marks are uncovered along her spine. Jenna makes a connection with a cold case where the killer tortured young women for years and was never caught. If the murderer has started killing again, Jenna knows it's only a matter of time before another body is found.
Days later, when another victim lays slumped against the fence of a local landfill site, with the same puncture wounds and macabre mask, Jenna's fears are confirmed. A serial killer is back in town and they're picking off women one by one.
Then, as a third body is found, Jenna finally gets the breakthrough she needs. Dirt found underneath the women's fingernails leads to a dangerous cave network in the mountains outside town. And once Jenna ventures into the dark, winding underground tunnels, will she find the person responsible for the deaths and take them down, or has she just walked into the killer's trap?
DEATH IN PARIS
Mairi Maguire Cozy Mystery #1
by Kate Darroch
3/30/2022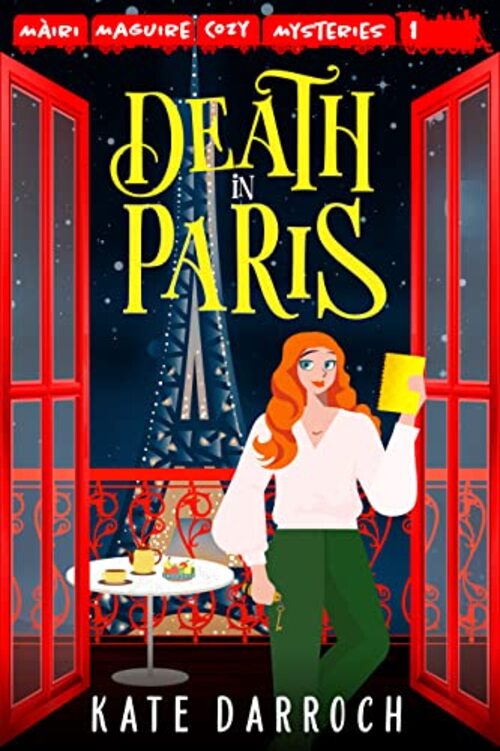 Mairi Maguire teaches in top schools all over the world, but on days like today she wishes she had never left Glasgow!
8:10 a.m. on 15th August 1970. They've been in Paris only 12 hours. Lianna, Mairi's closest friend, is locked up in jail, charged with murder. Mairi is being hunted by murderous criminals. She never dreamt that travelling outside Scotland would be so dangerous. Will Mairi ever again see her comfy home in Merrylea, her loving sisters Morag and Katriona, her schoolboy nephew Niall?
Major Ellis Peverel seldom leaves Mairi's side. Respected by the Paris police, shrouded in secrets, who is this man? Is he a true friend to Mairi, or does he have an agenda of his own?
Who really killed the corrupt taxman for whose death Lianna has been framed? Mairi has only 6 days to find the murderer. Can she free Lianna in time? Or must she choose between her friend's freedom and her own livelihood… if she's still alive.
Until next month, get cozy and read on!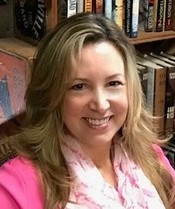 Kym Roberts writes by day and is a pro-surfer in her dreams by night. Her humor is often raunchy, her jokes are often bad, but her hunger for a story keeps the adventures coming fast. Experience the thrill & catch the wave of passion, mystery, and suspense with her at kymroberts.com, on Facebook @KymRobertsAuthor911, and on Twitter @kymroberts911.