Everyone needs a little charm in their life. Whether it comes from grandma, the old man next door, or a best friend, it will never be turned away. It's what makes the cozy genre welcome on any reading list. Today's feature is full of delightful Southern charm wrapped in lovable characters, recipes and a few grisly crime scenes–the perfect go-to ingredients when a reader needs a break from the real world. And don't worry, Kate Young just keeps on giving after the last page, because then it'll be time to rush into the kitchen and whip up some of her fabulous goodies! 
Kym: Welcome to the Cozy Corner, Kate!
Kate: Thanks so much for having me. I'm thrilled to be here. 
In May you released your second Marygene Brown Mystery, Southern Sass and a Crispy Corpse, which is set the adorable island community of Peach Cove Georgia. Is there a real Peach Cove that you've modeled your island after?
Peach Cove is loosely based on and inspired by both Seaside, Florida, and Savannah, Georgia. I took the small community feel of Seaside and combined it with the old southern roots of Savannah. 
I love that Marygene's mother haunts her–don't all parents leave their kids with a few ghosts to deal with?;) But the guilt Marygene's mother lays on is classic. (I'm not giving away the secret, but just so our readers know, it's awesome!) Who would you cast in the role of this hilarious motherly apparition?
Dixie Carter during her Designing Women days would be a perfect Mama. LOL Can't you just picture her? 
OMG, Yes! You've included SEVEN recipes in the book. (love it!) Which one is your favorite? (No, you can't say all of them, even if we might agree they're all scrumptious.)
Hmmm. I'm going to go with Yvonne's Lime Cream Puffs. I created the recipe with my childhood best friend, Yvonne in mind. Fun fact: she is the inspiration for the Yvonne character in the series. 
That is so cool! Go Yvonne! Dealing with not one, but two charred bodies is hardly funny, but you have a knack of turning gruesome into a pleasant read full of southern charm and humor. What was your biggest obstacle with this storyline?
Well, thank you. I suppose the biggest obstacle was making sure I gave enough space between the sadness and impact of the tragic death with a funny one-liner from Betsy (Marygene's ride or die bff).  
LOL, another awesome character! You have a new series, the Jane Doe Book Club Mysteries, launching October 6th. Can you tell us a bit about your heroine and her Jane Doe Book Club? 
Lyla Moody is a true southern belle and an interesting and unique protagonist in the fact that she has a tendency to become obsessed with solving true crime cases. This trait lends itself to a high success rate in her chosen field of private investigation but at times causes problems in her personal life. She found kindred spirits in her book club dubbed The Jane Does. The Jane Does of Sweet Mountain are interesting women I hope everyone would want to befriend. 
I love that premise! A lot of people are fascinated with true crime books and television shows. Do you overindulge in the genre and if so, what got you started?
I do find inspiration for novels based on true crime. I watch a lot of docuseries as well as read them. Though I do try to read outside my genre while writing. 
Your heroine, Lyla Moody, is so aptly named and once again you came up with a great setting in the small town of Sweet Mountain, Georgia. Were you born and raised in Georgia?
Yes, I'm Georgia born and bred. I grew up in the Marietta area. Georgia being quite a large state offers ample settings for both coastal, like my Marygene Brown Mystery series, and mountain settings, like Sweet Mountain. Sweet Mountain is based on Cartersville, Ga, where I currently reside. 
One of the aspects I really like about your first book in the series, On Borrowed Crime, was the realism with a dead body being stuffed in a suitcase. It's gritty and raw, yet you pull it off for the genre by filling the novel with the charm and humor. Did you receive any pushback from your editor about the storyline being too much for the Cozy genre?
Initially the story was pitched as a light mystery. Through discussions with my editor, we decided while this story does push the boundaries of the cozy genre, our hope is to appeal to those who enjoy true crime and a little realism in their mysteries. 
You did it beautifully. You don't pull any punches for your heroine. She's got family drama, work, her book club, the dead body of one of her book club members, love-life issues and her ex moves in next door! Talk about pouring on the bad luck, lol. What do you plan to torture Lyla with next?
Lyla does deal with more than her fair share of drama. But she's up for the task. One of her greatest strengths, like a lot of southern women, is being underestimated. LOL. On Lyla's next adventure, a guest drops dead at her Mother's charity event. As Lyla unearths the dirty dealings surrounding the case, she finds out more than she bargained for and the case hits close to home.  
I can't wait! Can you tell our readers what you're working on now?
I'm working on the second book in The Jane Doe Book Club Mysteries. The club is reading Agatha Christie's Crooked House and when a man drops dead under mysterious circumstances, they begin to wonder if reality can be as crooked as fiction.  
I'm also working on copy-edits for Southern Sass and a Battered Bride, the 3rd Marygene Brown Mystery releasing in April, where Marygene is catering a murder mystery-themed wedding reception and the bride is doing an awfully good job playing dead.
Wow! You are busy—which is very good for cozy readers! Where can our readers find you online?
I can be found on my website https://www.kateyoungbooks.com and on social media. 
https://www.facebook.com/AuthorKateYoung/ 
https://www.instagram.com/kateyoungbooks/
https://www.goodreads.com/author/show/6527572.Kate_Young
https://twitter.com/kayoungbooks
https://www.bookbub.com/profile/kate-young-b3339e9c-d2e4-482d-a637-5afd7b064d73 
Thanks for sitting down with me at the Cozy Corner! 
Thanks so much for having me, Kym. It's been a blast! 
Until next month when I interview Maggie Toussaint, author of Seas the Day, get cozy and read on!
***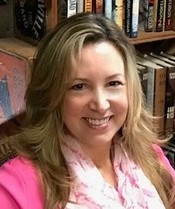 Passion. Mystery. Suspense. Catch the Wave! Because a little PMS can change your world!
Kym Roberts is a retired detective sergeant who looks for passion, mystery, and suspense in every book she reads and writes. She can be found on the web at kymroberts.com, on Facebook @KymRobertsAuthor911, and on Twitter @kymroberts911. Her Amazon bestselling Book Barn Mystery #5, Killer Classics was finalist for the Fresh Fiction Awards for Best Cozy Mystery & Best Book! Check out Sinfully Wicked, a romantic suspense novel by Kym that will heat up your night! Coming soon, Dead Right There, A Malia Fern Mystery #2.
***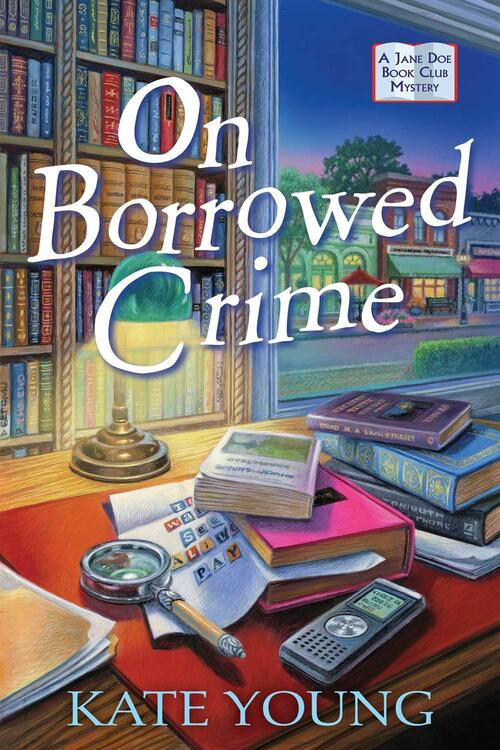 The Jane Doe book club enjoys guessing whodunit, but when murder happens in their midst, they discover solving crimes isn't fun and games…
Lyla Moody loves her sleepy little town of Sweet Mountain, Georgia. She likes her job as receptionist for her uncle's private investigative firm, her fellow true crime obsessed Jane Doe members are the friends she's always wanted, and her parents just celebrated their fiftieth wedding anniversary. But recently, with her best friend Melanie on vacation, and her ex-boyfriend and horrible cousin becoming an item and moving in next door to her, her idyllic life is on the fritz. The cherry on top of it all is finding Carol, a member of the club, dead and shoved into a suitcase, left at Lyla's front door.
Unusual circumstances notwithstanding, with Carol's heart condition, the coroner rules Carol's death undetermined. But when they discover the suitcase belongs to Melanie, who had returned from her vacation the following morning, Sweet Mountain police begin to suspect Lyla's best friend. Determined that police are following the wrong trail, to clear her friend's name, and to not allow Carol become one of the club's studied cold cases, Lyla begins to seek out the real killer. That is, until she becomes the one sought after. Now, finding the truth could turn her into the killer's next plot twist, unless she wins the game of cat and mouse.
Mystery [Crooked Lane Books, On Sale: October 6, 2020, Hardcover / e-Book, ISBN: 9781643854625 / eISBN: 9781643854625]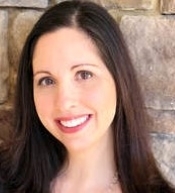 Kate Young writes southern mystery novels. She is a member of Sisters in Crime and the Guppy Chapter. Kate lives in a small town in Georgia with her husband, three kids, and Shih Tzus. When she is not writing her own books, she's reading or cooking.