Like the main character in Safe House, I moved to Cornwall on the south-western coast of England recently. Only I wasn't running away from my past, or starting over again with a new identity. And, as far as I know, no-one is after me to make me pay for past misdemeanours!
I've always been devoted to Cornwall, having been on holidays here when I was a child to quaintly named villages such as Mousehole, and explored the ruins of Tintagel Castle imagining myself an Arthurian Knight. One of my all-time favourite books is based here too–Rebecca by Daphne Du Maurier. The new adaptation is soon to be released by Netflix and I wonder whether people's interest in books based here will increase. I hope more people will fall in love with Cornwall, just as I have.
If you've got a hankering to read more Cornish novels after Rebecca and SAFE HOUSE, here are five of the best.
1-Jumping straight in with the best non-fiction book I've ever read. The Salt Path by Raynor Winn. Raynor and her terminally ill husband walked the entire South West coastal path after losing their home and being left almost penniless. Not just Cornwall but also taking in Devon and Somerset, it is the most life-affirming, heart-warming and heart-breaking memoir I've ever read. And it has inspired me to walk the coastal path. Though, unlike Raynor, I'm doing it in manageable chunks over several months. It gives you such an insight to the beautiful scenery here.
2-The Death of Mrs Westaway by Ruth Ware rivals Rebecca for foreboding country houses in remote areas of Cornwall. Hal gets a letter informing her she has been left a substantial amount of money in the will of an estranged grandmother. The only problem is, Hal's grandparents died many years ago. But that doesn't stop her locking horns with the Westaway family to try and get her hands on that inheritance.
3-Jamaica Inn by Daphne Du Maurier. You can't have a list of Cornish novels without Daphne. Rebecca is her most famous, but Jamaica Inn, to me, is her most brutal and atmospheric. Mary goes to live with her Aunt Patience at Jamaica Inn following her mother's death but there is something going on at the Inn and Mary is going to find out what it is. Piracy, wrecking, and a remote and eerie moor. It gives me goosebumps just thinking about it.
4-The Dark is Rising trilogy, by Susan Cooper. My children will never forgive me if this doesn't make it onto the list. Written for children, I have to admit that I loved it too. While on holiday in Cornwall a group of children (and their dog) find an ancient treasure map. Hidden passages, bad guys, fantasy, good versus evil. This book has it all, for children and adults alike.
5-It's a bit cheeky to sneak this one in at the end, but if you like Rebecca you really should read The Winters by Lisa Gabriele. No, it's not based in Cornwall but the author makes no secret of the fact it's inspired by Rebecca – Cornwall's most famous book. The story is significantly different but, if you've already read the original, there is an enormous sense of foreboding. Being such a fan of Rebecca I read this book with a certain amount of trepidation – and I adored it!
I, for one, will be sitting down to watch Rebecca as soon as it is screened and I can't wait to see Kristen Scott-Thomas as Mrs Danvers. Who's joining me?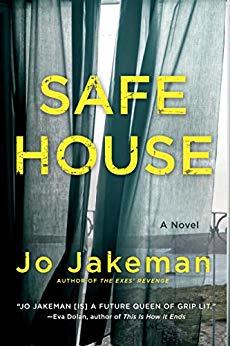 She's paid the price for giving her ex a false alibi, and now she's moved to a seaside village to escape her past–but more than her lie follows her there in this chilling and twisty psychological thriller from the author of the acclaimed The Exes' Revenge.
One day, a woman turns up in a remote coastal village. She's bought a crumbling, long-vacant cottage and calls herself Charlie Miller. Charlie keeps to herself, reluctant to integrate with the locals. If they ever find out who she really is, and what she's done, she'll lose what little she has left.
Charlie served two years in prison for providing a false alibi for a murderer. It was the mistake of a woman in love, a woman who couldn't believe her boyfriend was guilty–or lying to her. All she desperately wants now is a fresh start.
As Charlie slowly lets down her guard and becomes friendly with her neighbors, she can't shake the feeling that someone is watching her, someone who knows what she did. When one of her new friends suddenly disappears, Charlie's worst fears are confirmed. She must confront her past head-on, but as she knows all too well, everything is far more dangerous than how it appears.
Thriller Psychological [Berkley, On Sale: March 10, 2020, Trade Size / e-Book, ISBN: 9781984802095 / eISBN: 9781984802101]
Will she be able to escape her past?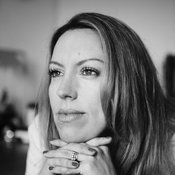 Jo Jakeman was the winner of the Friday Night Live competition at the York Festival of Writing in 2016. Born in Cyprus, she worked for many years in London before moving to the countryside with her husband and twin boys.