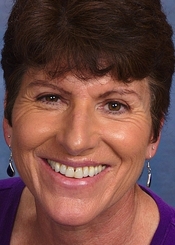 In this evolving and competitive industry, writers must adapt quickly, as well as continuously search for new ways to reach new readers. So now that I'm releasing LIARS, CHEATERS & THIEVES, a sixth novel featuring Detective Jackson, I've decided to re-brand my series. By that I mean, I now list SECRETS TO DIE FOR as the primary book, so that it's the first title in my list of novels.
Why this radical change? The first book on my Jackson list used to be THE SEX CLUB, a title I've come to believe turns away as many readers as it draws in. The story has served me well, will always be one of my favorites, and I'll continue to sell it. When I only had a few books on the market, it was an important part of my work.
But now that I'm about to launch my tenth book, and I'm poised to reach a huge new audience, I've decided I don't want THE SEX CLUB to be the first thing new readers see about me. I don't want to be defined—and possibly rejected—by this title.
I considered simply changing the name, but thousands of people have read it—and loved it—and I'm not willing to annoy my faithful readers who might buy the story again with a new title, not realizing they've already read it. And a new title won't alter the content, which is disturbing to some conservative readers.
So I've moved THE SEX CLUB into my standalone thriller column. The truth is when I wrote the novel, it was intended to be a standalone with dual protagonists. Then at some point, it occurred to me the detective would make a great series character. When I wrote SECRETS TO DIE FOR three years later, I based it on the Jackson character, thinking I'd try to make a series of it. So SECRETS is really the first book I intended as the start of a series. Of course, readers can begin with either one.
In simple terms, this is a very competitive market with e-books selling for 99 cents and $2.99, and I can't afford to alienate thousands of potential readers with one little word.
This has been a huge undertaking. I not only created a whole new website, I also had to make a change in my Titles list and republish each of my e-books. I've also had to redo my bio everywhere it's posted online! And I'm sure I haven't found them all yet.
But with millions of new people joining the e-reading revolution, I think this move makes sense. Have you read THE SEX CLUB? What do think of this re-branding decision? Brilliant or cowardly? Worthwhile or waste of time? One person to comment will win a copy of my new book: LIARS, CHEATERS & THIEVES.
L.J. Sellers
L.J. Sellers is an award-winning journalist and the author of the bestselling Detective Jackson mystery/suspense series: The Sex Club, Secrets to Die For, Thrilled to Death, Passions of the Dead, and Dying for Justice. Her novels have been highly praised by Mystery Scene, CrimeSpree, and Spinetingler magazines, and the series is on Amazon Kindle's bestselling police procedural list. L.J. also has two stand alone thrillers: The Baby Thief and The Suicide Effect. When not plotting murders, she enjoys performing standup comedy, cycling, social networking, and attending mystery conferences. She's also been known to jump out of airplanes. Check out her updated web site
To comment on L.J. Sellers's blog please click here. You'll get a FREE book!