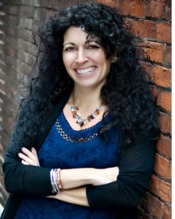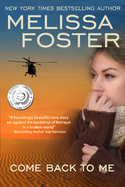 I sat down to write an article, and I thought…what's more fun, a serious article about writing or an acrostic that can tell the story all on its own? Well, we're going for the (extended) acrostic. What does every author strive to do? Hook the readers! And what does it take to hook the readers? Here's your answer:
Always remembering that you write to excite the reader
Gladly giving up your "me time" for writing time
Read as much as you write, to keep your authoring skills honed
Evaluating every word that hits the published page for its merit
Actively seeking out new plots and subplots so your readers don't get bored
Talking with readers (hopefully often), to keep abreast of what they want in a story
Pushing your creativity beyond the limits as you see them
Leaving no plot unturned
Opening new worlds for your readers, pushing them past their comfort levels
Treating each new manuscript as if it is not worthy of your readers' eyes until it is refined, polished, and perfect
* * *
Melissa Foster is the award-winning author of three International bestselling novels, MEGAN'S WAY, CHASING AMANDA, and COME BACK TO ME. She has also been published in Indie Chicks, and anthology. She is the founder of the Women's Nest, a social and support community for women, and the WoMen's Literary Cafe, a cross-promotional site for authors, reviewers, bloggers, and readers. Melissa is currently collaborating in the film production of MEGAN'S WAY, and hard at work on her next novel.
Melissa hosts an annual Aspiring Authors contest for children, she's written for Calgary's Child Magazine and Women Business Owners Magazine, and has painted and donated several murals to The Hospital for Sick Children in Washington, DC. Melissa lives in Maryland with her family. Melissa's interests include her family, reading, writing, painting, friends, helping women see the positive side of life, and visiting Cape Cod.
Visit Melissa on The Women's Nest or her personal website. Melissa enjoys discussing her books with book clubs and reader groups, and welcomes an invitation to your event.
Website
Facebook
Twitter
Goodreads
All available in Kindle format for under $2.99
To comment on Melissa Foster's blog please click here.