For years now, I've written mystery novels. In fact, twenty-six of the thirty books I've seen published have been mystery. I've written a series with a journalist as the protagonist, a librarian as the protagonist, a baker as the protagonist, an advertising executive as the protagonist, and a gift shop owner in the heart of Amish country as the protagonist.
I've enjoyed writing all of my series for various reasons, but it's been my Amish Mysteries—in particular the former Amish detective in that series—that has tugged at my heartstrings in a very different way. Watching Detective Jakob Fisher come back (as a police detective) to the very town in which he grew up (as a young Amish boy and then teenager) has been fascinating to me. You see, Jakob left after baptism, thereby having to sever all ties to his childhood family.
While that background has given me great material to work with in my Amish Mysteries series, it's also a part of Amish culture that's really given me pause. Soon, I was itching to explore that pre/post baptism decision in a very different way than I could inside the confines of my work as a mystery writer.
And that's when I knew I had to write something different—something that would allow me to go deeper. So, armed with my curiosity and my need to explore, I wrote my first-ever women's fiction novel.
In PORTRAIT OF A SISTER, we really delve into the kind of life choices very few of us can truly imagine—choices between familiar and unfamiliar, personal dreams and the expectations of others, and, most importantly, the security of family and cutting ties to everyone and everything a person has ever known.
PORTRAIT OF A SISTER is a story about choices. It's a story about family. It's a story that will linger in your heart, as it has mine, long after you've finished reading.
Here's a peek:
Katie and Hannah Beiler are twin sisters from an Amish community in Pennsylvania. Though they were fiercely close as little girls, Katie and Hannah have always made vastly different choices. Most significantly, Katie chose baptism and the Amish life, while her sister has decide to leave for New York and an "English" lifestyle. It isn't until their mother suddenly passes away, however, that they must truly learn to navigate their adult lives as the women they've always dreamed of being.
PORTRAIT OF A SISTER is a "Summer Book Club Pick" for Mary Janes Farm Magazine and Southern Lady Magazine. For more information about the book, including bonus book club style questions, visit Laura's website at: https://www.laurabradford.com/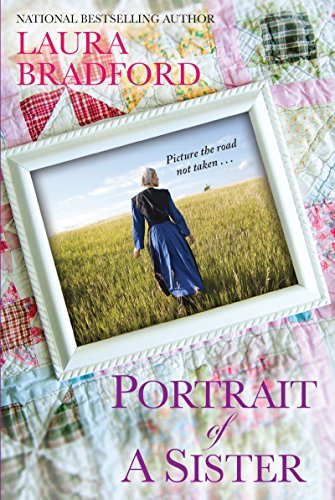 Katie Beiler was always the follower to her twin sister Hannah's lead. That is until Hannah left their Amish upbringing for an English life—leaving Katie to find her own footing in a world that no longer looks as it once did…
Katie has always imagined her life being just like Mamm's. It's why she chose baptism and why she'll soon marry Abram Zook. But ever since Hannah left, the only thing that truly makes Katie smile is the sketchpad in which she indulges her talent for drawing faces—a sin that, if discovered, could get her shunned by her family, her friends, and even Abram. Yet Katie sees her secret pastime as the only way to quiet a growing restlessness she'd just as soon ignore. That is until their Mamm's untimely death brings Hannah back home to Pennsylvania, with a new outlook on life, a man she adores, and, soon, an invitation for Katie to visit her in New York City.
Suddenly, Katie is experiencing a freedom she's never had, in a world she never imagined. She's also spending time in the company of a fellow dreamer, someone who sees her as strong and brave and makes her laugh. But it's when Hannah shows Katie's drawings to a gallery owner that she truly finds herself at a crossroads between the only life she's ever known and the powerful lure of an unfamiliar future.
Women's Fiction Contemporary | Amish [Kensington, On Sale: June 26, 2018, Trade Size / e-Book, ISBN: 9781496716460 / eISBN: 9781496716477]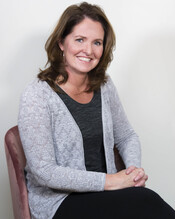 As a child, Laura Bradford fell in love with writing over a stack of blank paper, a box of crayons, and a freshly sharpened number two pencil. From that moment forward, she never wanted to do or be anything else. Today, Laura is the national bestselling author of several mystery series, including the Amish Mysteries, the Emergency Dessert Squad Mysteries, the Jenkins & Burns Mysteries, and the Tobi Tobias Mystery Series. Her first women's fiction novel, Portrait of a Sister, released in June 2018.
Laura is a former Agatha Award nominee, and the recipient of an RT Reviewer's Choice Award. A graduate of Xavier University in Cincinnati, Ohio, Laura enjoys making memories with her family, baking, and being an advocate for those living with Multiple Sclerosis.