At this time of year, thoughts turn naturally to holiday celebrations. In addition to office parties and family gatherings, many of us book enthusiasts celebrate with our book groups.
For those of you who don't know the Readaholics, they are a book group of five women–Amy-Faye, Lola, Kerry, Brooke and Maud– who read classic mysteries in Heaven, Colorado. Lately, it seems that they've been solving mysteries almost as often as reading them. Their second outing is THE READAHOLICS AND THE POIROT PUZZLE and they find that Agatha Christie's MURDER ON THE ORIENT EXPRESS helps them get on the right track when they investigate a murder at a brew pub's grand opening (which event organizer Amy-Faye put together).
So, in honor of the holidays, I'm passing along some of the Readaholics' best ideas for celebrating the holidays with your treasured book club friends.
If you read historicals, have everyone bring a cocktail from the time periods of the books you read this year (Sidecars for books set in the 1930s, Mai Tais for the 1940s, Sloe Gin Fizzes for the 1950s–you get the idea). If you read books from pre-cocktail days, mulled wine might be just the ticket.
If you read books set around the world, have each member bring a dish to share from a different country that featured in a book you read in 2015.
Have an ornament exchange and encourage people to bring book/reading related ornaments. A quick Google search shows there are plenty of them to choose from. Is your tree missing a figurine of Sherlock Holmes, a quote by Virginia Woolf, or a Poe raven? This is a great way to fill in those ornament gaps.
Have fun with a gag gift exchange where the characters from the books you read this year bring the present. (Each group member is assigned a character.) You read a Jack Reacher book? Whoever is Reacher brings a toothbrush as a gift. You read Oliver Twist? Whoever is Oliver brings a box of oatmeal (porridge). Lots of fun if you hang out with a creative bunch. Consider having a prize on hand for the best gift/character match.
And, of course, you can always do a book exchange of some kind. The Readaholics like to have members bring the book that meant the most to them that year. (You can also bring books based on any other theme you want to come up with–funniest, best memoir, best book turned into a movie.) You put them (wrapped) into a pile. Members draw numbers to determine the order for choosing, and members who don't choose first can either pick an unwrapped book or "steal" one that's already been opened.
Have other ideas for a book club holiday celebration? Please tell us about it in the comments. (Maybe Amy-Faye will use one of your ideas for a party in one of the future Readaholics adventures.)
The Readaholics and I wish all of you a joyful and blessed holiday season, and happy reading in 2016.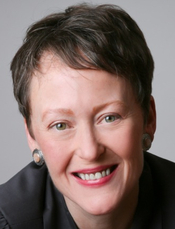 Laura DiSilverio is the author of more than a dozen mystery novels, including the Book Club Mystery Series, featuring The Readaholics and the Falcon Fiasco, the Mall Cop Mysteries and the Swift Investigation Mysteries. She is a former Air Force intelligence officer and past president of Sisters in Crime.
Book Club Mystery | Swift Investigations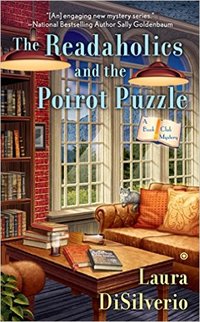 Agatha Christie is on the book club's reading list in the latest from the author of The Readaholics and the Falcon Fiasco. This time, Amy-Faye and her friends might have to read between the lines to catch a killer.
Amy-Faye Johnson's book club, the Readaholics, is engrossed in Murder on the Orient Express, and Poirot's surprising resolution is stirring up debate. Is the solution remotely realistic? Is justice served by Poirot's decision? Well, the book is fiction after all
Then, just as Amy-Faye is planning the grand opening of her brother Derek's pub, his hot-headed partner is murdered. To keep Derek from being railroaded as a suspect, Amy-Faye and the Readaholics take a page from Poirot and investigate. But as the clues lead to unlikely places, surprising motives, and a multitude of suspects, Amy-Faye and her pals wonder if truth can be just as strange as fiction.
Buy THE READAHOLICS AND THE POIROT PUZZLE: Amazon.com | Kindle | BN.com | iTunes/iBooks | Kobo | Google Play | Powell's Books | Books-A-Million | Indiebound