1–What is the title of your latest release?
Tidewater Bride
2–What is it about?
A young woman who is the head matchmaker for a 1634 Virginia colony yet lacks her own match. Selah Hopewell is tasked with bringing 'Tobacco Brides' to the male-dominated New World but she never realizes by doing so she is arranging her own nuptials. 
3–What do you love about the setting of your book? 
Early Virginia is an explosion of all the things that make pages turn – a brave New World, handsome tobacco planters, treacherous politics, precious few women, ships, Indians, and the accompanying tumult that settling a new nation brings. 
4–How did your main character(s) surprise you? 
Sometimes they did things I wasn't expecting, taking a scene in a direction I hadn't thought of or anticipated. The mystery of creating! There's even a bit of humor within. 
5–Why will readers relate to your characters? 
Their faults and foibles became very apparent to me. We all have them and characters should have them, too. Pride and false assumptions play a large part in this story, as troubling then as now. 
6–What was one of your biggest challenges while writing this book (spoiler-free, of course!)? 
Keeping it to a certain word count. I like long historicals but the sweet spot tends to be 100,000 words which this novel weighs in at. Editing and deleting scenes is always hard for me but often necessary to keep the pace and story engaging. There was so much research involved prior to and during writing but I only used a small portion of it. Beware the information dump!
7–Do you look forward to or do you dread the revision process? 
The first draft is always heaven for me though I don't often know where the novel is headed since I don't plot it out. The revision process is a bit boring after the fourth or fifth edit prior to submission. I LOVE the second and third edits as you strengthen the story and add in or take out things that deepen or detract. I'm happy, happy when that happens but further edits put me to sleep. I'm always amazed when editors see things I miss or find ways to enrich the writing. I welcome that!  
8–What's your favorite snack to have on hand while writing? 
I've had to give up coffee, sadly, so I'm a huge fan of sparkling flavored waters. I usually don't snack while writing, just stay hydrated. Kinda like a writing marathon 🙂 But a Lindt truffle now and then isn't amiss!
9–Where would you go for an ideal writer's retreat? 
I had a writer's retreat at a Scottish castle on an island in the Hebrides while working on The Mistress of Tall Acre which was hard to beat. I've also been to the wonderful retreats held by the amazing Tamera Leigh, author of medieval novels. My ideal would be a log cabin somewhere in North Carolina with a big screened porch in summer or a warm fireplace in winter. Bliss!
10–What's the best piece of writing advice you've received? 
Write the book you can't find on the shelf but love to read. 
11–Who is the fictional character you want to hang out with the most? (anyone in literature!)
I'd love to spend a day with Mr. Rochester. Such a conflicted but compelling heroic soul. Jane Eyre remains my all-time favorite novel with all the angst I love. As for my own work, I'd like to spend a day in the woods with Red Shirt from Courting Morrow Little. He's still a mystery even to me. 
12–What's one of your earliest book memories? 
My earliest bookish memory is standing in front of the shelves in my grade school library. The historical biographies of famous people written for children were like dessert to me. I was always looking for ones I hadn't read. I still recall the direction I was facing when looking at that shelf and the window nearby. I was only 7 or so at the time. 
13–If you had to write in a different genre, what would it be and why? 
What a great question! One that isn't easily answered. I've loved historical fiction for so long and have a hard time reading anything but that I can't imagine making a genre leap. Certainly not contemporary. Perhaps fantasy but even that's a stretch!
14–What song will automatically put you in a good mood? 
You Are My Sunshine 🙂
15–What is your favorite way to practice self-care?
Long walks and the outdoors. Solitude and quiet time. Bible reading. Sleep. Baths. 
16–What can you eat and never get sick of? 
Chicken and Dumplings, my granny's especially. Also her German Chocolate Cake. She made me both every birthday. To die for! I miss her and her bountiful Kentucky table. 
17–Will you share a favorite, recent-ish book you recommend? 
I've recently discovered Mimi Matthews and am currently reading The Work of Art. Such an endearing heroine with all her dogs and a very unlikely hero. A clean read that's not Christian fiction but very engaging. 
18–Do you have any hobbies? 
I love to cook, cross-stitch, take photos, and decorate. Never enough time for that though as I'm mostly researching and writing!
19–Are you an early bird or a night owl?
Definitely an early bird though it's fun to stay up late sometimes. There's just something delightful about early morning and being up with the birdsong. 
20–What can readers expect from you next? 
I've finished and am editing a book set in colonial Virginia during the French and Indian War. Not a frontier story but one set on the coast as the war was also waged by sea. My heroine's trade makes my mouth water and my hero is quite dashing! Releasing January 2022. 
Selah Hopewell seems to be the only woman in the Virginia colony who has no wish to wed. True, there are too many men and far too few women in James Towne. But Selah already has her hands full assisting her father in the family's shop. And now she is in charge of an incoming ship of tobacco brides who must be looked after as they sort through their many suitors.
Xander Renick is perhaps the most eligible tobacco lord in the settlement. His lands are vast, his crops are prized, and his position as a mediator between the colonists and the powerful Powhatan nation surrounding them makes him indispensable. But Xander is already wedded to his business and still grieves the loss of his wife, daughter of the Powhatan chief.
Can two fiercely independent people find happiness and fulfillment on their own? Or will they discover that what they've been missing in life has been right in front of them all along?
Bestselling and award-winning author Laura Frantz takes you to the salty shores of seventeenth-century Virginia in this exploration of pride, honor, and the restorative power of true love.
Historical | Christian | Fiction [Revell, On Sale: January 5, 2021, Paperback / e-Book, ISBN: 9780800734961 / eISBN: 9781493428595]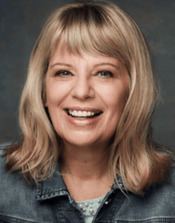 Laura Frantz is a Christy Award finalist and the ECPA bestselling author of several books, including The Frontiersman's Daughter, Courting Morrow Little, The Colonel's Lady, The Mistress of Tall Acre, A Moonbow Night, and the Ballantyne Legacy series. She lives and writes in a log cabin in the heart of Kentucky.