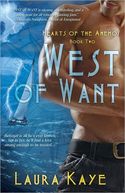 I'm thrilled to be back at Fresh Fiction to celebrate my birthday! Woohoo! I've got a fun post and a great giveaway just for you! Read on…
In any romance, the hero and heroine are the main event, of course. And I love a good romance where I can route for them to get together and find their happily ever after. But I also really love those stories where the romance also has an awesome bromance – a long-standing, tight friendship between two or more of the male characters.
There are a lot of reasons I enjoy these male friendships. First, the men in these relationships usually don't pull punches—they tell it like it is, don't let each other get away with anything, and give each other the swift kick in the butt that's sometimes needed to make them man up. Second, bromantic relationships often offer great moments of comedic relief. The banter and good-natured ribbing between these characters is sometimes biting, sometimes witty, but always worth a good laugh. Third, bromances often further endear us to the hero—you get to see what a good friend he is, what he's willing to sacrifice for a friend, and how much his friends value him. And that all makes me fall for the hero even harder.
There are a lot of famous fictional bromances. Thinks of Dr. House and Dr. Wilson on the TV show House. Or of Chandler, Ross, and Joey on the show Friends. You see a lot of these relationships in romance books. Consider Dmitri and Raphael from Nalini Singh's ARCHANGEL'S BLADE, or Chase and Dante from Lara Adrian's DEEPER THAN MIDNIGHT. My all-time favorite bromance in romance is Vishous and Butch from J.R. Ward's Black Dagger Brotherhood series. Seriously, from the moment the cop shows up in Wrath's [Darius's] mansion and starts talking smack at the much bigger, much badder brothers, I was in love. And so was Vishous. And their friendship only got better from there.
I enjoy bromances so much, I include them in almost all of my books. In IN THE SERVICE OF THE KING (Vampire Warrior Kings #1), the vampire Liam is Kael's right-hand warrior and always only too happy to give him a hard time. Here's a look:
"My lord?"
Tension drained from Kael's shoulders. Liam's voice told him the news was good. He breathed in the cleansing sea air and turned to his brother. "Thank you, old friend. She is well?"
Liam grinned. "She's great."
Kael's gaze cut to Liam's. "You spoke with her?" Liam nodded. "And what did you speak of?"
"Just introductions, really. Oh, and she wants to be able to ask you some questions."
Kael hitched an eyebrow. "Does she now? About what, exactly?"
The warrior scratched his chin. "Didn't say."
"And you didn't think to ask?" Kael's layered robes caught the wind and danced around his legs.
He shook his head and shrugged. "Figured it didn't really matter."
Kael nodded and ran a hand through the unbraided side of his hair. "Fair point." He stepped toward the entryway and Liam moved to the side, allowing the king first passage. Liam secured the stone-faced door, constructed in such a way it was indistinguishable from the rest of the rock wall on the outside. "So, did she, uh, say anything about me, or, uh…" Kael pinched the bridge of his nose.
"Did she say anything about you?" He chuckled. "No, but I could pass her a note in study hall if you like."
Kael's fist connected with Liam's bicep before he'd really thought to do it. Damn, that little release of tension felt good.
Liam grabbed his arm and spit out an old Gaelic curse. His glare was indulgent, bordering on a smug smile. "Feel better, my lord?"
My newest novel, WEST OF WANT (Hearts of the Anemoi #2) also features a great bromance between brothers Zephyros and Chrysander. Here's Chrysander smacking a little metaphorical sense into his big brother:
A jag of warm energy shot through the room. "Comfy, Z? Can I get you anything? Another pillow? An eye mask? An Ambien? A fucking clue?"
Zeph groaned. No way he could handle his little brother right now. "Leave, Chrys. I'm serious. I don't want to hurt you, but I have only the slightest hold on myself right now. So I can't make any promises."
"Try me. I'd love the chance to beat some sense into your thick skull, even if it meant I got my ass kicked in the process."
Zephyros cut his gaze to the younger god, the picture of rest and repose reclining alongside him on the bed. Bracing back on long arms, ankles crossed, golden waves tousled carelessly around his face, currently wearing an uncharacteristic expression of anger. "Why are you here?"
"Oh, maybe because B was worried enough about your ass to summon me from halfway 'round the world. He seems convinced some shit went down tonight, and you got hurt. But as you seem to have all your parts, I'd like to know what was worth interrupting my holiday."
"Yeah, because it's all about you."
"Don't give me that bullshit attitude—"
"If Boreas is so damned worried about me, why'd he send you?" Usually Mr. Fucking Sunshine, deep power and aggression resided under the surface of the Supreme God of the South Wind and Summer. Zeph had changed the topic so he didn't have to deal with his brother's temper.
"Because B's a little busy hanging with Owen's family while Owen takes care of your woman. Which makes me wonder why you're not doing that your damn self." Golden light burst out of Chrys's eyes and cut a trail of heat over Zeph's face.
Zephyros narrowed his gaze, the words a jumbled mess in his brain. "What the fuck are you talking about?"
Chrys switched into the ancient language. "What part didn't you understanding, brother, because I thought I was rocking the English pretty damn clearly."
So, what do you think? Do you enjoy bromance in romance? And do you have a favorite fictional bromance? If not, did you have a favorite line from the excerpts? And what can you win for commenting? THREE paperback copies of NORTH OF NEED (Hearts of the Anemoi #1) are up for grabs in celebration of Laura's birthday! Open to international. Good luck!
Thanks for reading!
Laura Kaye
Buy Laura's Books
Website | Blog | Facebook | Twitter | Newsletter SignUp
About Laura Kaye:
Voted Breakout Author of the Year in the 2011 GraveTells Readers' Choice Awards, Laura is the bestselling and award-winning author of over a half-dozen books in paranormal, contemporary and erotic romance. Growing up, Laura's large extended family believed in the supernatural, and family lore involving angels, ghosts, and evil-eye curses cemented in Laura a life-long fascination with all things paranormal. A published non-fiction author, Laura's work as an historian and training as an archaeologist help her create vivid and accurate portrayals of other times and places. She lives in Maryland with her husband, two daughters, and cute-but-bad dog, and appreciates her view of the Chesapeake Bay every day.
To comment on Laura Kaye's blog please click here.