Genevieve showed up looking effortlessly pretty. Like flowers in a vase. Rowan braced herself for the hug and the dual cheek kiss, awash in the heady scent of roses and a bit of jasmine.
"Hello, Rowan."
"Hey, Genevieve. Come through to the kitchen. Dinner is nearly ready."
"Give me a tour first."
That'd give Clive a little longer with his tea to calm and accept reality and it would give Rowan some extra time to gentle Genevieve toward him.
David had come up to the main house for the meal and Rowan heard him speaking to Betchamp in the kitchen as she and Genevieve headed away. Some part of her relaxed, knowing everyone was in the house and safe.
"I didn't want to say this on the phone or over text," Rowan said after the tour of everything but the kitchen and dining room. She and Genevieve remained in Rowan's office. "I had a visit with Carl today. He told me a bunch of stuff and gave me a dog. Or maybe it's more like she decided to come live with me and be my keeper. She's magic. Something like that."
Genevieve's gaze sharpened. "Carl? The sage who likes stuffed dead things as his totems? He sought you out?"
"Yeah. He does that from time to time. I'll open a car door and bingo, weirdo kooky sage who yells out some random name at me and essentially screeches off into the street on two wheels or whatever. He never gets it right even after all these years. It's our thing now. And all the taxidermy! Thankfully not every time or Clive would have given birth to uptight British Vampire kittens at the idea of stuffed snakes or some type of rodent up on his dash." Rowan snickered at the thought and Genevieve joined her.
"Wait. Is that what they are? Totems? I thought he was just a weird dude with super questionable taste in clothing and recreational activities."
"He still holds to the old ways. Old magics. Old power."
Rowan wasn't sure if that made her feel better or worse about Carl but it was unquestionably cooler than simple taxidermy.
Star came in and Genevieve paused before she began to speak in French to her. The dog trotted over to the witch and sat, cocking her head as she seemed to consider Genevieve's words. From what Rowan could understand, as the dialect was a very old one, it was a sort of introduction and welcome to a circle. But the phrase was more than circle. More like a family or community of power.
Star sneezed and then barked before allowing Genevieve to scratch behind her ears.
"Magic indeed," Genevieve told Rowan. "Star is more than a dog. She's your familiar. Your protector. Your watcher and definitely a keeper. Like you and I, she's rare and unique."
Star made a happy growly yowl before she flopped to the rug and rolled to her back, tongue lolling out the side of her mouth.
Rowan bent to give the dog a belly rub. "Tell me what you know."
Genevieve pulled out a small pipe and after a nod of okay from Rowan, took several hits before setting it aside. That meant she was going to use magic so this was more than just a history lesson about whatever Star was.
Genevieve sat back as she slid one of her bracelets off and held it in her palm in a pool of pretty colored stones. "Star is, as I said, a…"–Genevieve paused, searching for the right words—"a type of familiar. Rare. Powerful. She's got her own magic and her own mind. She'll never betray you. The longer she's with you, the tighter your bond and connection will become. Probably to the Vampire as well since you two already share an unbreakable bond." She lifted a shoulder before continuing. "Her choosing to come to you is a powerful portent."
"A good portent or an apocalyptic portent? Because we know for sure this brewing unrest within all the different groups of supernaturals isn't over."
"Like most things of that type, a bit of both I believe. But another being of power in our circle is a very good thing. It's also for other reasons. No, this isn't over. We struck Lyr down and with that landed a powerful blow to our enemies. But there are others. Which we'd suspected anyway. One great power at the head of this. Controlling the rest. Manipulating them. Setting them against one another to keep them busy while he works toward his goal. And I see much in you that was in flux but is now settling. Again, the Vampire I suspect. Star means you're meant to do great things with your gifts. She's here to help you through what will be a challenging path."
"Always with the challenging path stuff," Rowan muttered.
"We are all becoming more," Genevieve said. "Sometimes, growth comes with pain."
(C) Lauren Dane, Carina Press, 2019
***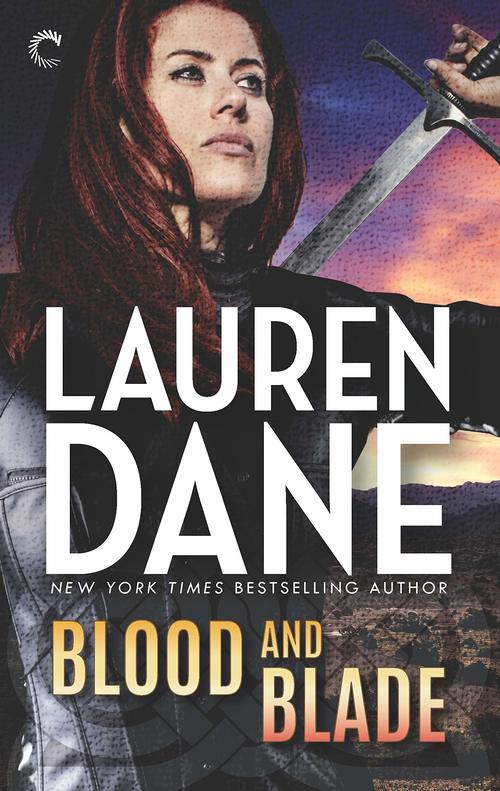 Rowan Summerwaite is ready to finish what she started in Blood and Blade, the next installment in the Goddess with a Blade series by New York Times bestselling author Lauren Dane.
It's been only days since Rowan and her friends eliminated the immediate threat to magic users and Vampires, but they're already back on the hunt. Rowan's out for vengeance, and she's never been more driven–or angry. But she's up against a being stronger than any she's ever fought. To bring it down she'll need more than the powers the goddess Brigid gave her. . .
This time she'll need her friends, too.
She knows her husband will always have her back. As an ancient Vampire and Scion of North America, Clive has more clout and dominance than almost anyone. Rowan's small but trusted inner circle insist they'll join her in the thick of the battle, even as she argues it's too dangerous for them. She's also got a new dog. Familiar. Whatever. Star is a magical being put in Rowan's path to help and protect her.
The hunt for ancient evil takes Rowan and her team to London and back to Las Vegas, bringing with them an unexpected alliance. Fortified by their rage, grief and determination, Rowan and her friends will stop at nothing when they track their enemy to the high desert in a final, deadly showdown.
Romance Paranormal [Carina Press, On Sale: December 31, 2019, Paperback / e-Book, ISBN: 9781335919960 / eISBN: 9781488053962]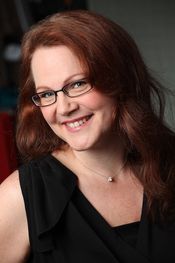 The story goes like this – While on pregnancy bed rest, Lauren Dane had plenty of downtime so her husband took her comments about "giving that writing thing a serious go" to heart and brought home a secondhand laptop. She wrote her first book on it before it gave up the ghost. Even better, she sold that book and never looked back.
Today Lauren is a New York Times bestselling author of over fifty novels and novellas across several genres.